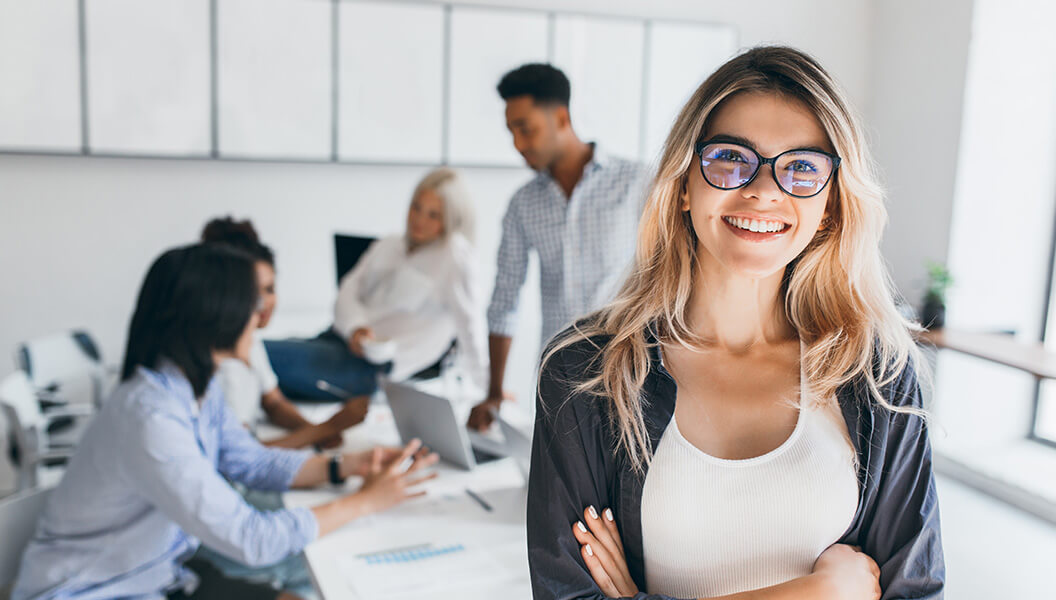 ---
Personal / Executive Assistant to the MD / FD
---
The role
A great opportunity for an entry-level, high-ceiling individual with aspirations of running or owning their own company. Been there, done that? Bring your knowledge and experience and help our key leaders to create long-term growth for Singer Instruments! Initially on a full-time, 3-month basis, with a potential for the successful candidate to turn this into a permanent role, or transition into another area of the business. We need you to help filter information, manage diaries and schedule meetings, communicate with external stakeholders, assist in time management, multitask and prioritise workloads to assist key business leaders to maximise their activities. You will need to be a self-starter with excellent IT abilities. You will be exposed to some top-level information and activities, so discretion and confidentiality are essential. We need you to help our key leaders succeed!! This is an in-person role, remote working options will be extremely limited.
---
The team
Working closely with the Managing Director and Finance Manager as a priority, but may also work closely with the strategic leadership team if capacity allows.
---
Requirments
Excellent IT skills, or the ability to learn new software tools, fast!
Superb time and task organisation, for you and the people you will support
Fantastic written and verbal communication skills across all platforms and at all levels
Fast and accurate minute taking
Problem-solving
Composed under pressure
Attention to detail and adaptability
Discretion and confidentiality
Eligible to work in the UK
Continuous Improvement and Growth mindset
Bonus requirements
Legal/paralegal competency
Project Management
Lean / Agile
Your own car and valid UK driving licence
Account / Budget Management [AAT]
Events / Social Media Management
ILM Level 5+
Why should you apply?
The work you do will help scientists in laboratories in over 50 countries accelerate their research efforts on global challenges such as cures for cancer and solutions for renewable energies. You will fast-track your learning and development, or you will bring experience and knowledge to the business – the salary offered will reflect this.
Salary
£20,000 – 30,000 p.a.
Benefits
Training
Profit Share
Staff ownership
Pension
Healthcare scheme
Holiday
Up to 36 days per year.
Zero-notice time off for surf and sun.

Location
The Lab, Minehead, Somerset, UK
Type
Full-time (flexible hours)
A bit about us…
Singer Instruments, headquartered in Somerset on the edge of Exmoor, develop laboratory automation to accelerate research for scientists who want to make the world a better place. The company supports a global customer base, across a spectrum of interests such as healthcare, antibiotics, biofuels, renewable fabrics, and plant-based alternatives to meat.
As an employee-owned company, Singer puts its people first. Singer Instruments are very proud to have won the Somerset Business Awards Employer of the Year. By supporting our teams and investing in our people, we get the best results for our customers.
Staff are highly motivated by their global scientific impact and a shared value for company culture. Table football in the staff room, boules in the Japanese garden, and table tennis and barbecues on the deck form part of our working ethos. The atmosphere is relaxed, attitudes are positive, and nobody wears a suit. Working in a rapidly growing business should be fun, so Singer Instruments take any opportunity possible to celebrate success. Did somebody say BBQ?!
---
Diversity, Equality and Inclusion
'We encourage applications from all individuals and respect and appreciate differences and unique ways of thinking. We are flexible and can adapt both our application and assessments by discussing your individual needs first.'
---