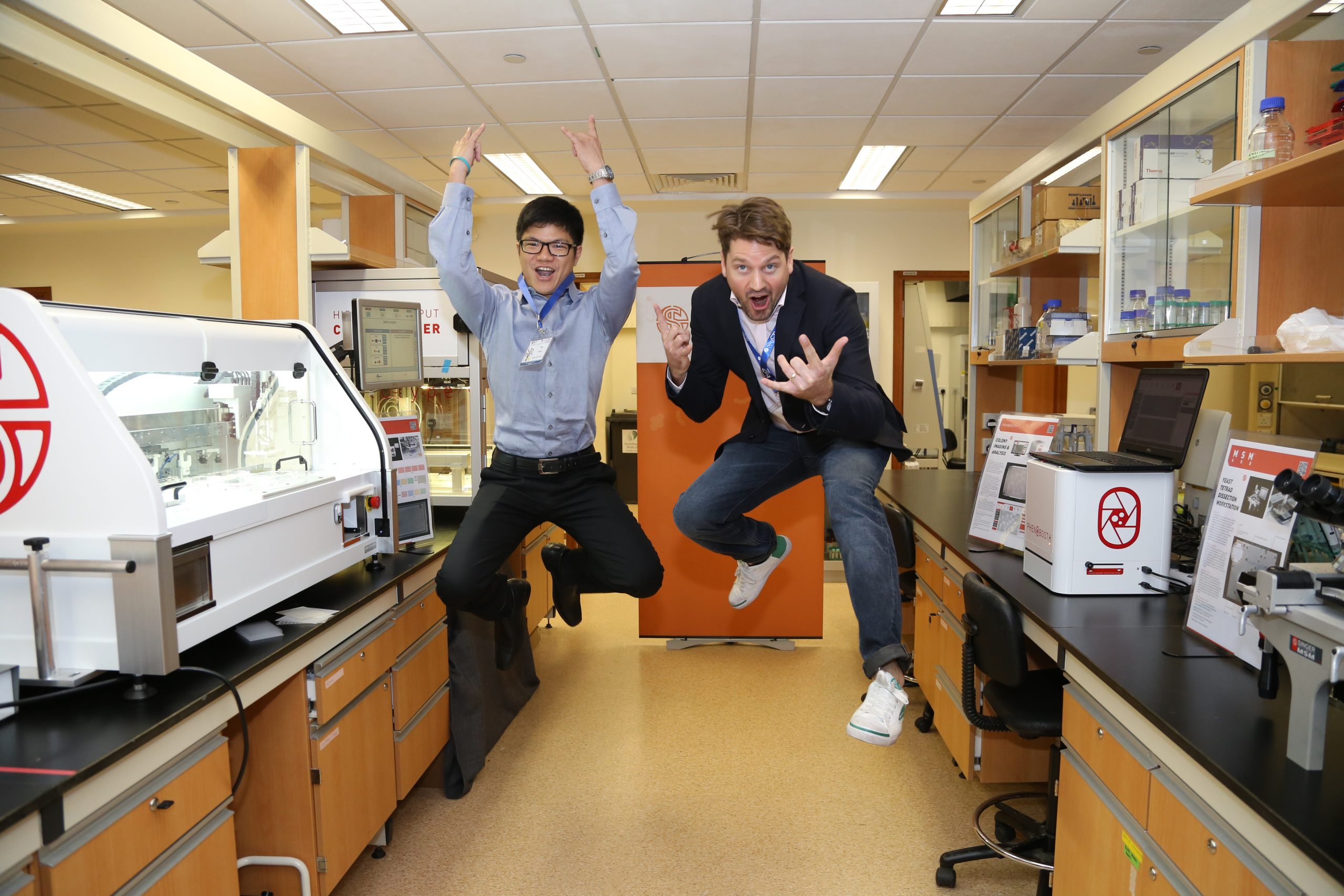 ---
Product Intern
What We Do
We supply public and private research institutions worldwide, in multiple facets of biological sciences including Synthetic Biology, Genetics, Neuroscience, Systems Biology, Cancer Research, Biofuel Engineering and microbiology.
With offices in California, Singapore and Germany, and our headquarters in the beautiful Exmoor National Park in the South West of England, we're close to all the outdoors activities that you could imagine! We encourage applications from all individuals and respect and appreciate differences and unique ways of thinking.
*We require all employees to adhere to non-disclosure agreements, as your projects will work with the cutting edge of Singer's new product development.
Are You
IT savvy. You are extremely comfortable creating, troubleshooting, and managing database and spreadsheet records across different software packages.
You're a proud nerd.
Interested in science, automation or engineering would be an advantage
The Team
The Product team works with customers, and our sales, marketing and engineering teams to help guide the development of the next products within the company. Taking research into competitor products, interviews with customers and translating these into features required for engineers to build. Looking into all the details of why a feature is required and the advantages and disadvantages of each.
We are based in a small office with multiple communal spaces available for all staff to use as needed.
The Reward
The work you do will help scientists in laboratories in over 50 countries accelerate their research efforts on global challenges such as cures for cancer and solutions for renewable energies.
As an employee-owned company, Singer puts its people first. Singer Instruments are very proud to have won the Somerset Business Awards Employer of the Year. By supporting our teams and investing in our people, we get the best results for our customers.
Core Responsibilities
The Product intern will be supporting the product manager in carrying out research into what is required for future products, prioritising the features for new development and passing the information on to the engineering team.
This could include a mixture of researching competitor products, researching scientific workflows, entering data or information from interviews and workshops, interviewing customers, and supporting or running workshops with customers, sales teams or engineers. The exact tasks undertaken during your placement will be agreed upon depending on your preference and skills.
How we can support you
Provide a 'buddy' or mentor to support with practical aspects
We are flexible and can adapt both our application and assessments by discussing your individual needs first.
Each role we recruit for typically includes an initial phone interview, followed by an interview based on our values and the role
Requirements
Achieved A levels at grade C or above, or equivalent qualifications
An independent working style and self-motivated
Willingness to research and collect data
Enjoys working with that data for sustained periods of time, manipulating it for others to understand
Confident across common computer packages for example Google docs, sheets and willing to learn new basic computer software
Good written communication skills to communicate across the team and department
Verbal communication is useful if communicating with customers (optional)
Bonus Skills
These aren't required but you should definitely mention them in your application if you tick any of these boxes:
Broad understanding of microbial genetics, genomics, or similar.
Salary
Starting at:
Minimum wage
Benefits
Flexible hours
Holiday
N/A
Location
Singer HQ, Roadwater, Somerset.
The Lab Minehead, Somerset.
Type
Full-time 37.5hrs (flexible hours)
A bit about us…
Singer Instruments develop laboratory automation to accelerate research for scientists who want to make the world a better place. The company supports a global customer base, across a spectrum of interests such as healthcare, antibiotics, biofuels, renewable fabrics, and plant-based alternatives to meat.
Staff are highly motivated by their global scientific impact and a shared value for company culture. Table football in the staff room, boules in the Japanese garden, and table tennis and barbecues on the deck form part of our working ethos. The atmosphere is relaxed, attitudes are positive, and nobody wears a suit. Working in a rapidly growing business should be fun, so Singer Instruments take any opportunity possible to celebrate success. Did somebody say BBQ?!
---
Diversity, Equality and Inclusion
'We encourage applications from all individuals and respect and appreciate differences and unique ways of thinking. We are flexible and can adapt both our application and assessments by discussing your individual needs first.'
---
Application deadline: 12th June 2022
---
Apply now
We are always on the look out for new team members, if you can't find a particular position then select the I'm feeling lucky option.