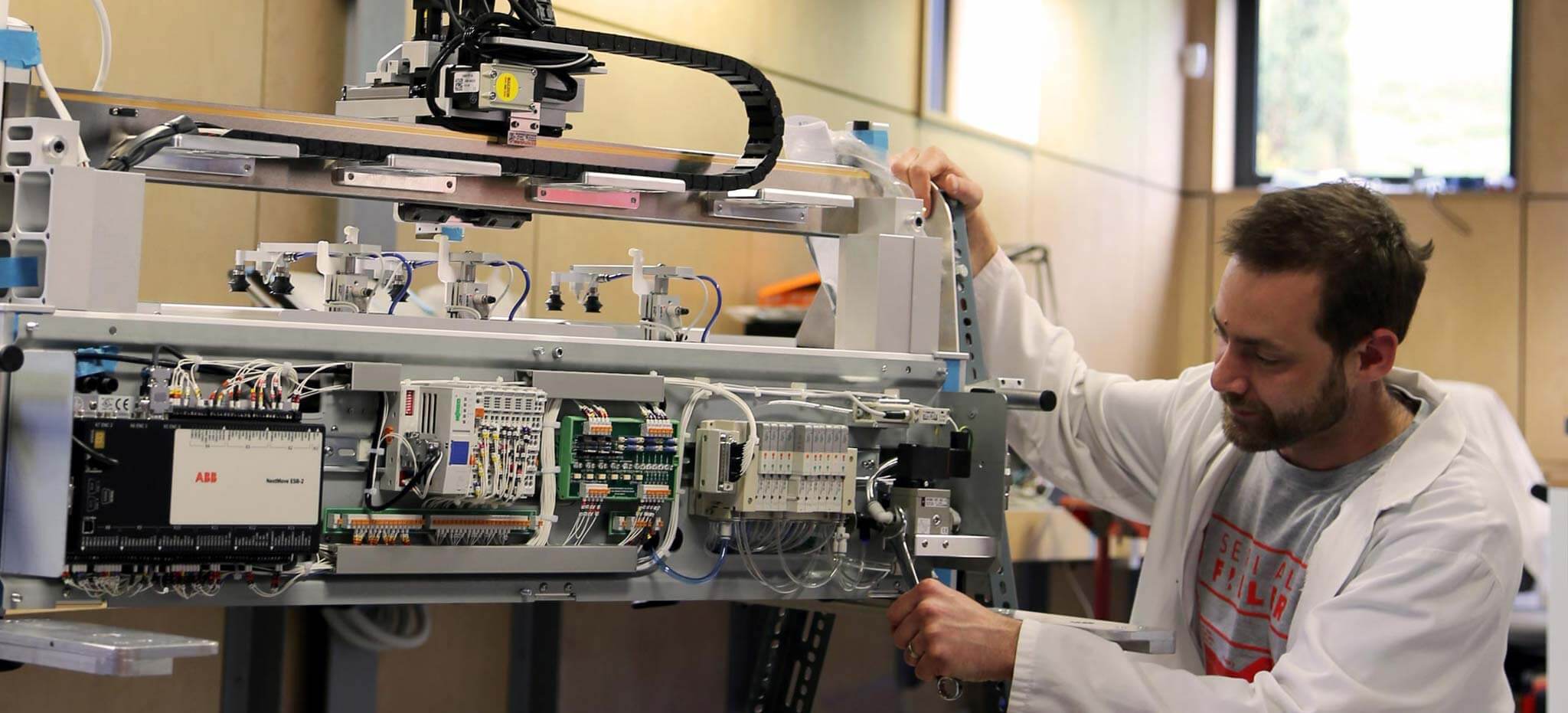 ---
Robotics / Mechatronics Engineer
Do you tinker with Arduinos? Is your desk a patchwork of PCB,s, solder burns, 3D prints, and odd nuts and bolts? Are SolidWorks, MatLab, Unity and ROS more like a good night in, than tools? Do you mention prototype, MVO and IDE in every other sentence? Awesome, come build robots with us and lets make Science faster and easier!!
Singer Instruments is looking for a Robotics Engineer to join our agile Research and Development team. You'll become an intrinsic part of our engineering team working side by side with our in-house software team to design, develop, build and test the next generation of Singers Laboratory Robots. The role is progressive with currently planned projects spanning a number of years and varying in nature but suffice to say, we build awesome laboratory robots!!!
You'll be joining at the beginning of an exciting new program of product development where customer value comes first and foremost, Agile PM style. That means you'll be testing prototypes with scientists, getting fast feedback and iterating quickly. We don't expect you to know everything and we fully believe in the Research bit of R&D!! We have in-house scientists who can help with the jargon so don't let that put you off.
This is a varied, project-based Software role, taking robotics features and projects from customer-derived concepts to market. To aid this you'll have a chance to put forward blue skies ideas and visit customer labs to discover how microbiology is carried out and how Singers robots could solve a multitude of global problems.
We have a long, hard-won reputation for quality and take reliability and UX/UI testing seriously, so we'll expect you to have a good level of unit, system and integration testing capability. Projects include robotics, automation, motion control, IOT, GUI design and more. You'll get exposure to bioinformatics.
There will be travel involved to collaboration partners around the UK and possibly abroad. Lots of opportunities for training and growth within the business. You will design your ideas in OpenShape our collaborative CAD software and test them in the virtual in our Unity simulators. You will prototype your ideas with the micro teams, using 3D printers and laser cutters. For machined components, you will have an in-house team of CNC Engineers at your disposal. You will work closely with our in-house sourcing team to spec motors, drivers, sensors and controllers.
You'll work with our Science Team to get your designs tested and validated with feedback loops from our own class 1 lab. You'll consult with our Continuous improvement team who will guide you through the design for manufacture methodology. You will review and improve new product designs from our R&D department. You'll be joining a varied team with backgrounds spanning from Facebook to Red Bull Racing with qualifications from the University of life up to PhD's from the best Unis in the land, and everything in between!
Qualifications
A minimum 2:1 degree in Robotics, Mechatronics, or similar engineering discipline is required.
The Reward
The work you do will help scientists in laboratories in over 50 countries accelerate their research efforts on global challenges such as cures for cancer and solutions for renewable energies.
Key Requirements
3+ years commercial experience as a Robotics or Mechatronics Engineer
Experience designing various assemblies and components in CAD Capable of hand calculations and/or computer simulation to validate designs
Experience prototyping and integrating components, sub-assemblies and full products
Experience with design of experiments to benchmark system performance, reliability testing and full system testing
Familiarity with Stepper motors, BLDC Motors their control and sensing
Strong problem-solving/RCA skills with a willingness to get hands-on to get the job done
Personal interest in technology, innovation and robotics
Experience with fast-cycle product development feedback loops
Excellent written, report writing and verbal communication skills
Excellent people and project management skills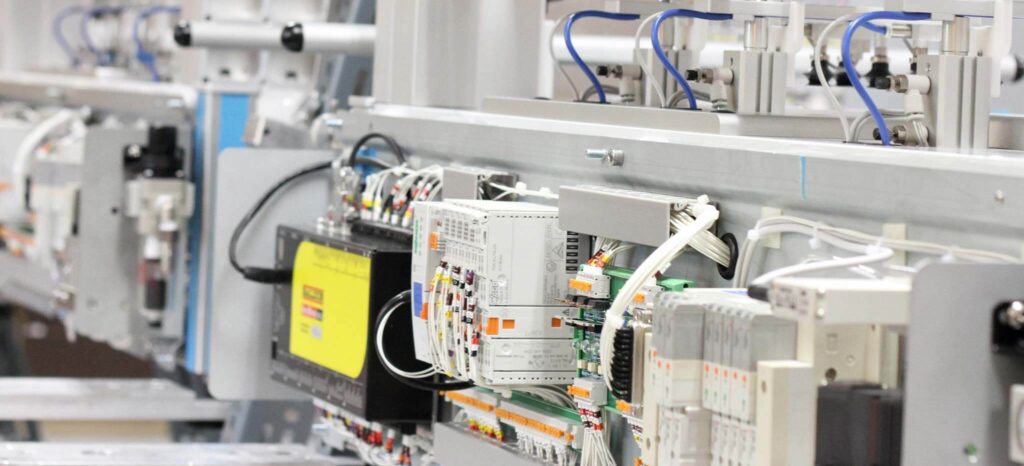 Bonus Requirements
programming / Firmware writing & board-level driver development Electronics design skills [PCBs, Communication Protocols, Motors and Drivers]
Experience with robotics or consumer products
Familiarity with microprocessor architectures and peripherals
Understanding of ergonomics and product usability
Experience in working in an Agile project management environment
Experience using Google and Atlassian productivity suites is an advantage.
A passion for disruptive technologies
BBQ Skills
Salary
Starting at:
£30,000 – 40,000 p.a.
Benefits
Training
Profit Share for Nerds
-(Bonus scheme)
Equity for Nerds
-(Staff ownership scheme)
Pension
Healthcare scheme
Holiday
Training
30 days holiday
including Bank Holidays
Holiday bonus
on length of service
Location
Singer HQ, Roadwater near Minehead, Somerset, UK
Type
Full-time (flexible hours)
A bit about us…
Singer Instruments, headquartered in Somerset on the edge of Exmoor, develop laboratory automation to accelerate research for scientists who want to make the world a better place. The company supports a global customer base, across a spectrum of interests such as healthcare, antibiotics, biofuels, renewable fabrics, and plant-based alternatives to meat.
As an employee-owned company, Singer puts their people first. Singer Instruments are very proud to have won the Somerset Business Awards Employer of the Year. By supporting our teams and investing in our people, we get the best results for our customers.
Staff are highly motivated by their global scientific impact and a shared value for company culture. Table football in the staff room, boules in the Japanese garden, and table tennis and barbecues on the deck form part of our working ethos. The atmosphere is relaxed, attitudes are positive, and nobody wears a suit. Work in a rapidly growing business should be fun, so Singer Instruments take any opportunity possible to celebrate success. Did somebody say BBQ?!
---
Diversity, Equality and Inclusion
'We encourage applications from all individuals and respect and appreciate differences and unique ways of thinking. We are flexible and can adapt both our application and assessments by discussing your individual needs first.'