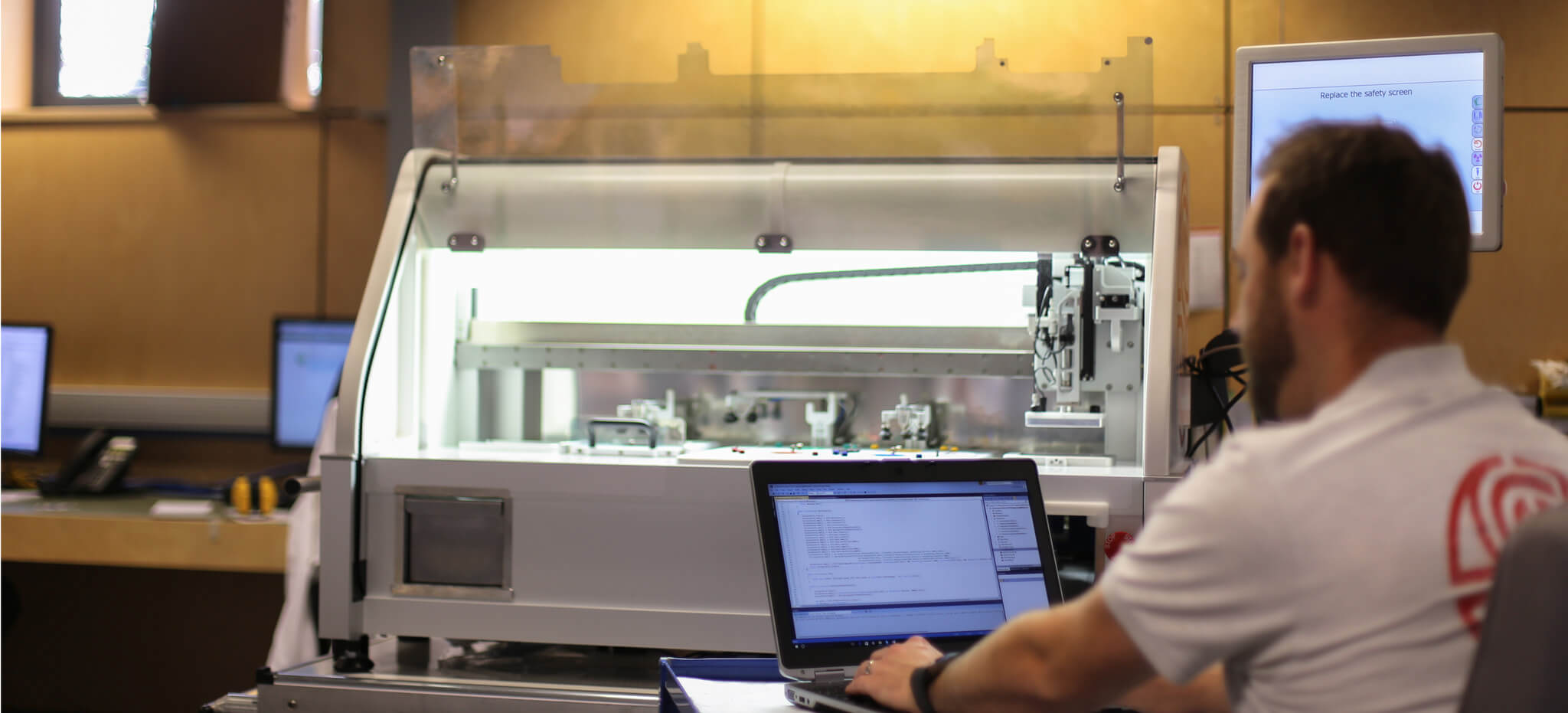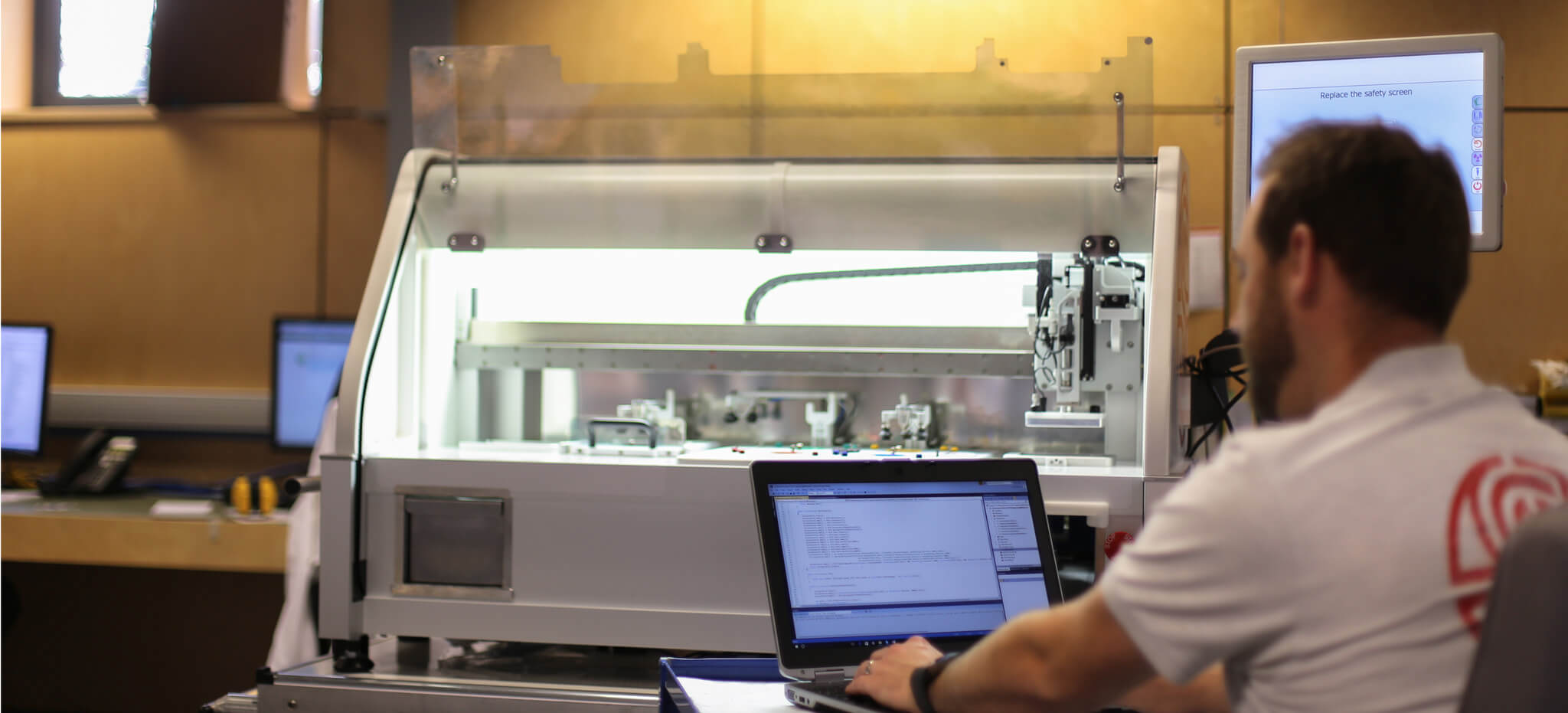 Software Engineer (Continuous Improvement)
---
The role
Singer Instruments is looking for a Software Engineer to join our agile Research and Development team. You'll become an intrinsic part of our in-house SWE team who are responsible for building features on our existing product portfolio, proposing and developing new features for our pipeline products and carrying out research into new analytical tools and algorithms. The role is progressive with currently planned projects spanning a number of years and varying in nature but suffice to say, we build awesome laboratory robots!!!
You'll be joining at the beginning of an exciting new programme of product development where customer value comes first and foremost, Agile PM style. That means you'll be testing prototypes with scientists, getting fast feedback and iterating quickly. We don't expect you to know everything and we fully believe in the Research bit of R&D!! We have in-house scientists who can help with the jargon so don't let that put you off.
This is a varied, project-based Software role, taking robotics features and projects from customer-derived concepts to market. To aid this you'll have a chance to put forward blue skies ideas and visit customer labs to discover how microbiology is carried out and how Singers robots could solve a multitude of global problems.
We have a long, hard-won reputation for quality and take reliability and UX/UI testing seriously, so we'll expect you to have a good level of unit, system and integration testing capability.
Projects include robotics, automation, motion control, IOT, GUI design and more. You'll get exposure to bioinformatics. There will be travel involved to collaboration partners around the UK and possibly abroad. Lots of opportunities for training and growth within the business.
---
Why should you apply?
The work you do will help scientists in laboratories in over 50 countries accelerate their research efforts on global challenges such as cures for cancer and solutions for renewable energies.
Qualifications
A minimum 2:1 degree in Software Development, Computer Science or similar software engineering discipline is required.
Bonus skills
Experience working with WPF using MVVM
Experience with robotics or consumer products.
Experience in board-level driver development
Familiarity with microprocessor architectures and peripherals.
Experience with some of the following is highly desirable but not essential; Linux, Kotlin, Java, HTML.
Experience in working in an Agile project management environment.
Experience using Google and Atlassian productivity suites is an advantage.
Experience with containerisation (e.g. Docker)
Requirments
5+ years of commercial experience as a software engineer
Solid commercial experience
working with C#
Experience in C/C++ or other Low-level language experience
Experience developing software features based on customer requirements
Object-orientated skills are essential, as well as knowledge of software best practices
Experience solving multifactorial problems
Experience with GIT, BitBucket and Agile PM tools such as Jira or Liquid planner is essential.
Robust testing (unit, integration) experience
Willing to undertake training to improve skill set
Strong interest in technology, innovation and robotics
Strong problem-solving skills and willingness to roll up your sleeves to get the job done
Excellent written and verbal communication skills
Good organisational skills
Salary
£30.000 – £40.000
Benefits
Training
Profit Share
Staff ownership
Pension
Healthcare scheme
Holiday
Up to 31 days per year inc bank holidays.
Zero-notice time off for surf and sun.

Holiday bonus
on length of service.
Location
The Lab, Minehead,
Somerset, UK
Type
Full-time (flexible hours)
---
More reasons to apply
Location 🚵🏼‍♂️ means your hike/bike/surf/kitesurf is part of your daily life
World-class culture 🙌🏼 eNPS 63
Holiday 🗽 23 days per year + 8 bank holidays
Holiday bonus ⛱ on length of service up to an additional 5 days per year
Surf's-up 🏄‍♀️ no-notice holiday for surf or weather-related activities
Healthcare scheme 🚑 through WPA for all permanent employees
Mental healthcare support 🧘🏽‍♀️ for all permanent employees
Flexible working 🤹🏽‍♂️ Blended approach to office and WFH
Employee referrals 💰 £1,000 per referral hired from your network
Profit Share for Nerds 📈 bonus scheme
Equity for Nerds share options scheme
---
Application deadline: 21/08/2022
---
Diversity, Equality and Inclusion
'We encourage applications from all individuals and respect and appreciate differences and unique ways of thinking. We are flexible and can adapt both our application and assessments by discussing your individual needs first.'
---
A bit about us…
Singer Instruments, headquartered in Somerset on the edge of Exmoor, develops laboratory automation to accelerate research for scientists who want to make the world a better place. The company supports a global customer base, across a spectrum of interests such as healthcare, antibiotics, biofuels, renewable fabrics, and plant-based alternatives to meat.
As an employee-owned company, Singer puts its people first. Singer Instruments are very proud to have won the Somerset Business Awards Employer of the Year; By supporting our teams and investing in our people, we get the best results for our customers.
Staff are highly motivated by their global scientific impact and a shared value for company culture. Table football in the staff room, boules in the Japanese garden, and table tennis and barbecues on the deck form part of our working ethos. The atmosphere is relaxed, attitudes are positive, and nobody wears a suit. Working in a rapidly growing business should be fun, so Singer takes any opportunity possible to celebrate success. Did somebody say BBQ?!
---
Apply now
We are always on the look out for new team members, if you can't find a particular position then select the I'm feeling lucky option.