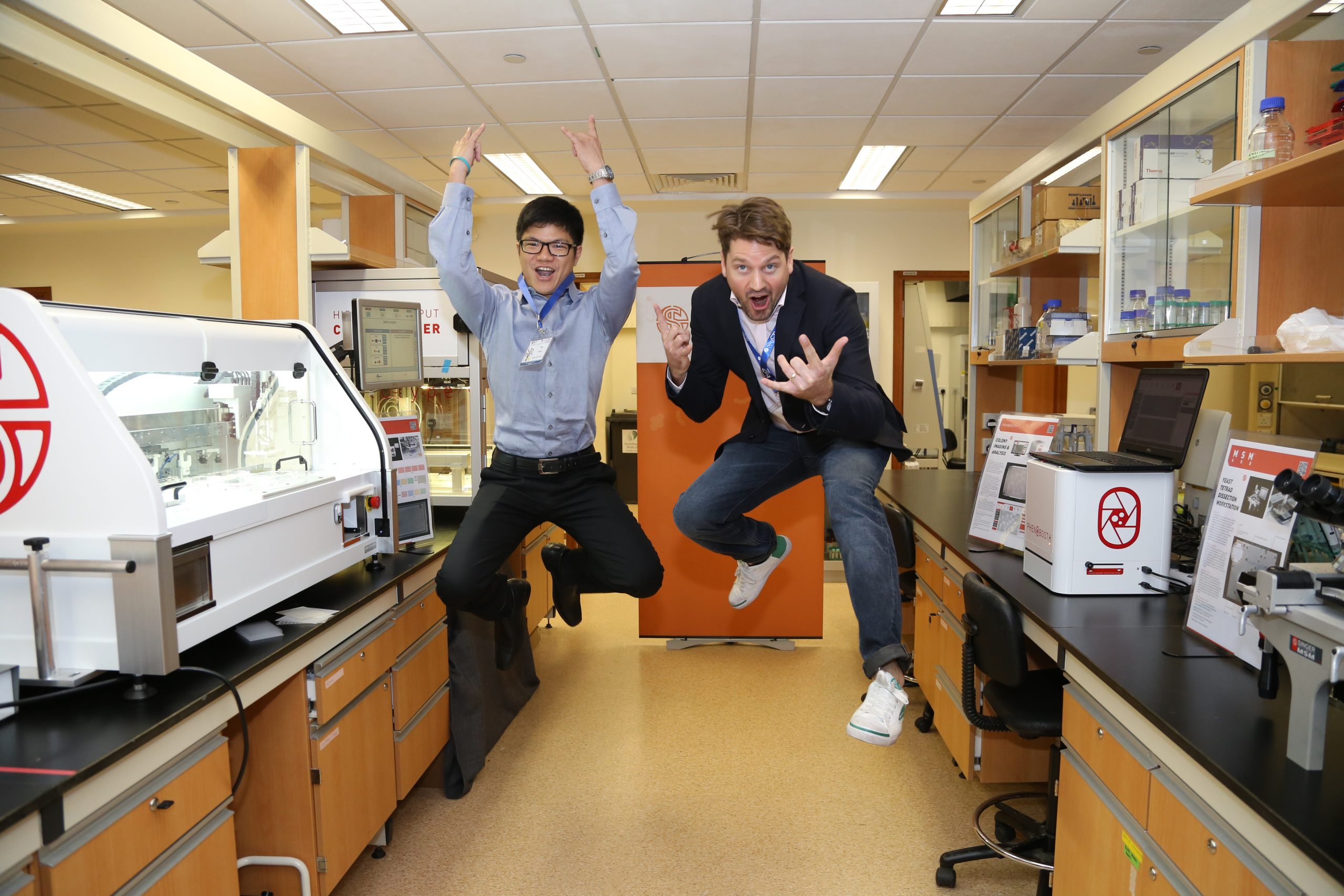 ---
Technical Sales Advisor
You will be liaising and making sales with world-renowned scientists, helping to provide the ever-changing voice of the customer, and crucially, providing front-line biological applications and sales support to our customers and Singer Instruments' international workforce.
Additionally you will be assisting, and at times covering for Territory Managers, getting involved in testing new products and software, developing applications papers, organising and attending meetings, presenting webinars, keeping up with life science trends and innovations, and increasing brand awareness within key scientific communities.
You will report directly to the International Sales Manager. You will also work extremely closely with our international sales force at home and abroad; international distributors; our logistics team; the finance team; and operational teams, to support big-ticket, business-to-business sales activities across the globe.
This is an important, international role, at an extremely exciting time. We are looking for a passionate and focused biologist to help drive our continued exponential-growth and support our customers and our team worldwide.
This role could be for you if…
You're a recent biology graduate, looking to begin an exciting career in industry.
You are well-organised, detail oriented, great at multitasking and prioritisation; you will thrive in a dynamic and busy sales environment.
You are a people-person, who is confident and engaging, with an excellent phone manner and level of written English.
You are IT savvy. You are extremely comfortable creating, troubleshooting, and managing database and spreadsheet records while working with different software packages.
A great communicator who enjoys sharing knowledge, is motivated to help others, and is passionate about global causes.
You're a proud nerd.
The Team
You will report directly to the International Sales Manager. The successful applicant will be a linchpin, a proactive, versatile salesperson, helping to maintain the company's lead in global laboratory automation. You will work especially closely with our wonderful customers and collaborators; our marketing team; the internal and remote sales force – in Singer laboratories across four different time zones; as well as our Customer Success, Strategic, Research, and Product teams to automate science across the globe.
The Reward
The work you do will help scientists in laboratories in over 50 countries accelerate their research efforts on global challenges such as cures for cancer and solutions for renewable energies.
Core Responsibilities
This is a sales role first and foremost, but you'll get involved in applications and product planning, and stay at the forefront of cutting-edge research!
Working with Territory Managers and global distributors to respond to customer enquiries and help to forge strong relationships with labs at the cutting-edge of microbiology research.
Understanding our customers' needs (and their science!) and demonstrating scientific and technological solutions, which will achieve their goals.
Curation and analysis of our customers' needs to present opportunities for product and business development.
Sales administrative duties – including quote generation, sales order processing, logistics liaison, and contract preparation.
Attentive CRM database management and supporting record keeping across the team.
Communicating the voice-of-the-customer to the rest of the business.
Crafting engaging responses to international requests for high-value tenders and negotiating contracts.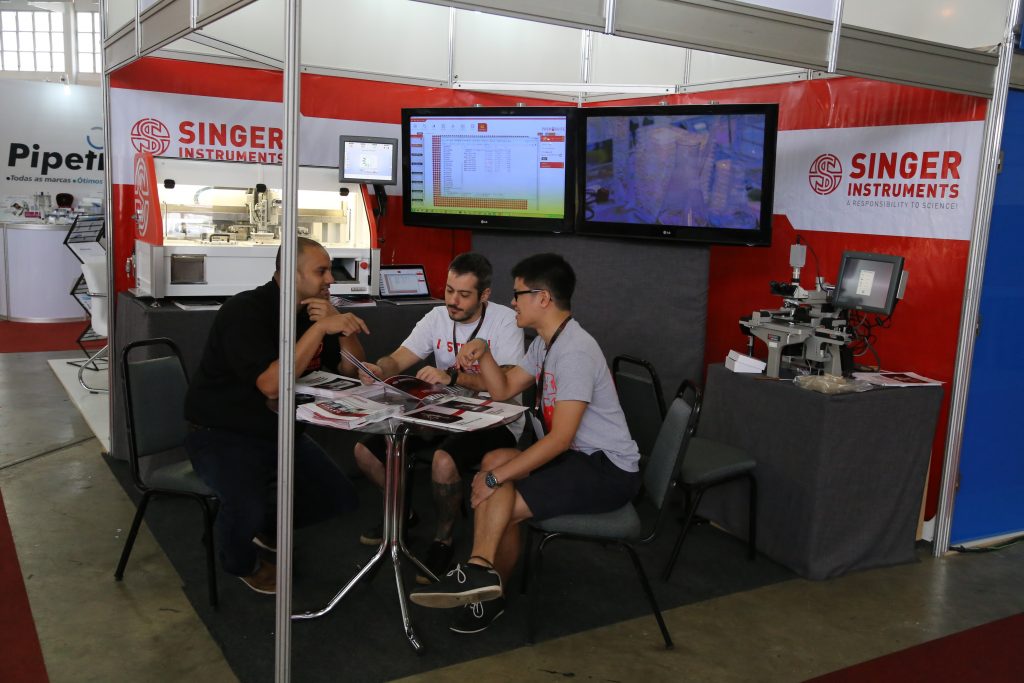 Bonus Responsibilities
As an entry-level position in a relatively small and rapidly-expanding business, you will experience a varied role, challenging you and allowing you to gain exposure to many aspects of business that larger companies would be less likely to provide to scientists during their careers. Some of the things you will get to be involved in are:
International travel; scientific conference organisation and attendance.
Market and customer research.
Scientific collaboration across teams, including Product, Market, and Application development.
Collaborating on application papers.
Sales Forecasting.
Data analysis, scripting, and business systems.
Tactical planning.
Assisting the sales team with customer product demonstrations, including logistical organisation, and potential for international travel.
Requirements
An interest in technology, such as robotics. Bonus points if you're a huge nerd.
A BSc, or MSc (in Molecular Biology, Biochemistry, Biotechnology, Microbiology or a similar field is preferred).
Exceptional levels of written and spoken English.
Excellent computing skills, particularly databases & spreadsheets.
A fantastic ability to organise and prioritise.
Confident, friendly, eager to talk to new people on the phone, or in person and make B2B sales.
Proactive, competitive and motivated to succeed.
Bonus Skills
These aren't required but you should definitely mention in your application if you tick any of these boxes:
Broad understanding of microbial genetics, genomics, or similar.
Experience of any type of relationship management, or sales and marketing.
1+ years of commercial experience
Valid, clean driving licence.
Experience of having attended an international conference.
Experience with R, Python, or any other scripting language.
A flexibility and willingness to be able to travel occasionally.
Additional languages.
Salary
Starting at:
£20,000 – 24,000 p.a.
Benefits
Training
Profit Share for Nerds
-(Bonus scheme)
Equity for Nerds
-(Staff ownership scheme)
Pension
Healthcare scheme
Holiday
Training
30 days holiday
including Bank Holidays
Holiday bonus
on length of service
Location
Singer HQ, Roadwater near Minehead, Somerset, UK
Type
Full-time (flexible hours)
A bit about us…
Singer Instruments, headquartered in Somerset on the edge of Exmoor, develop laboratory automation to accelerate research for scientists who want to make the world a better place. The company supports a global customer base, across a spectrum of interests such as healthcare, antibiotics, biofuels, renewable fabrics, and plant-based alternatives to meat.
As an employee-owned company, Singer puts their people first. Singer Instruments are very proud to have won the Somerset Business Awards Employer of the Year. By supporting our teams and investing in our people, we get the best results for our customers.
Staff are highly motivated by their global scientific impact and a shared value for company culture. Table football in the staff room, boules in the Japanese garden, and table tennis and barbecues on the deck form part of our working ethos. The atmosphere is relaxed, attitudes are positive, and nobody wears a suit. Work in a rapidly growing business should be fun, so Singer Instruments take any opportunity possible to celebrate success. Did somebody say BBQ?!
Application deadline: 8th April 2022
---