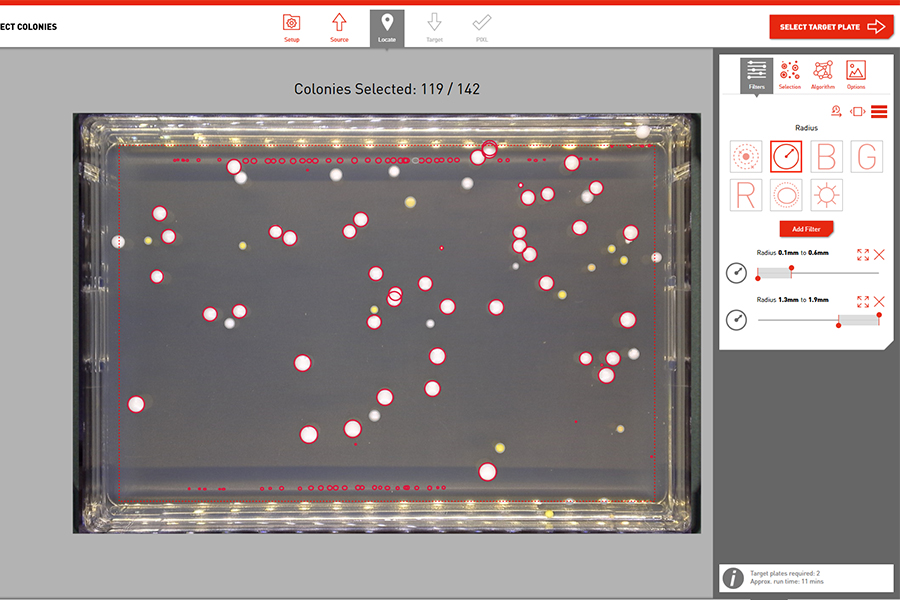 Random Colony Picking
Pick random colonies from circular, rectangular, or square plates to agar or liquid target plates. Customise your workflow with loads of sectoring, layout, and mixing options.
Re-array Colonies
Pick colonies from user-defined locations and place them at user-defined positions. This is completely customisable, and can use several plate types. Select exact colony coordinates, or traditional well locations.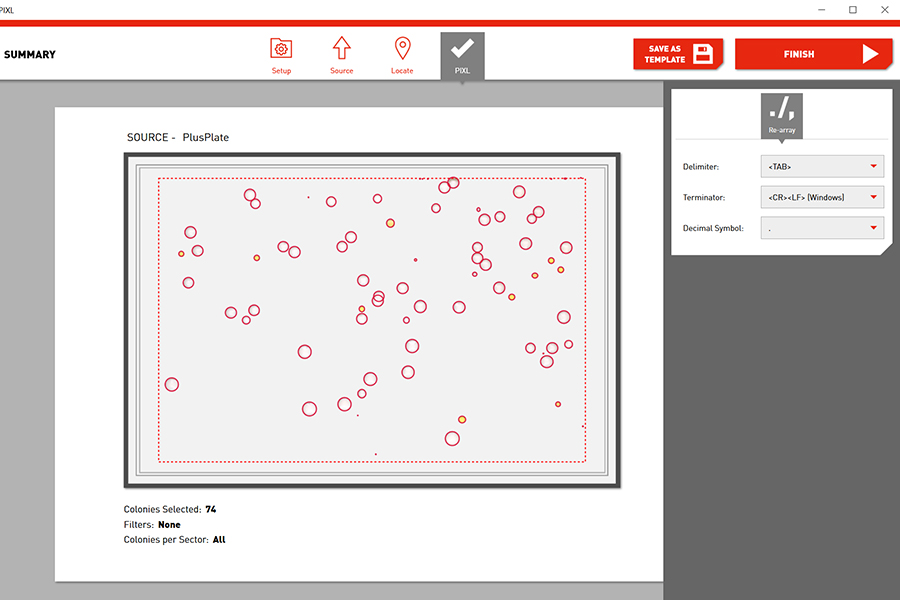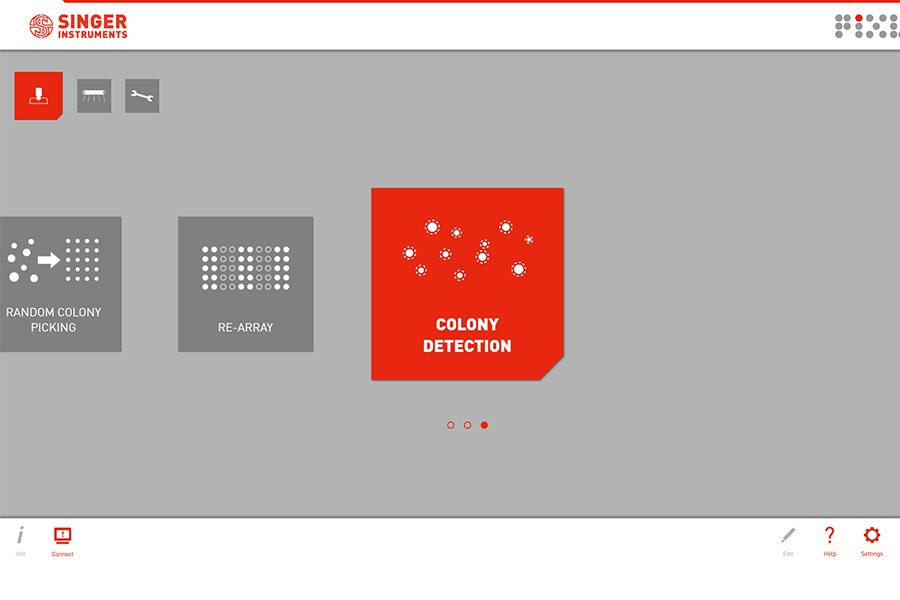 Colony Detection
Image and detect your colonies of interest and export experimental data without running a workflow.
Pinpoint Picking Technology
in a few simple steps
Pinpoint picking technology can cope with any variation in agar height, automatically. PIXL detects the surface and regulates the contact pressure for every pick.
This ensures that every single colony on your plate is picked, without damaging, missing or splashing cells all over the place.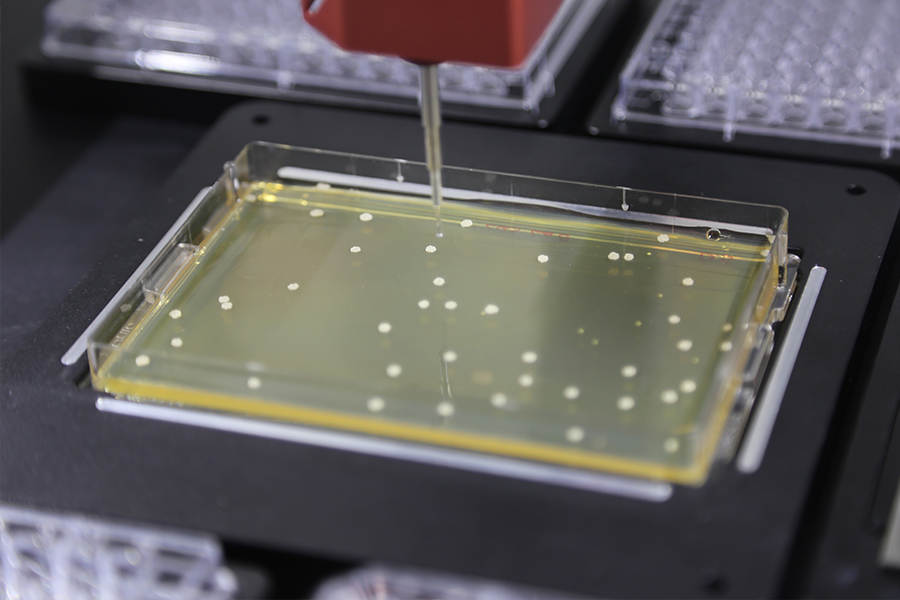 Step 1. Login
Each user can have their own passworded profile. PIXL remembers last used settings; stores templates and logs user actions and parameters.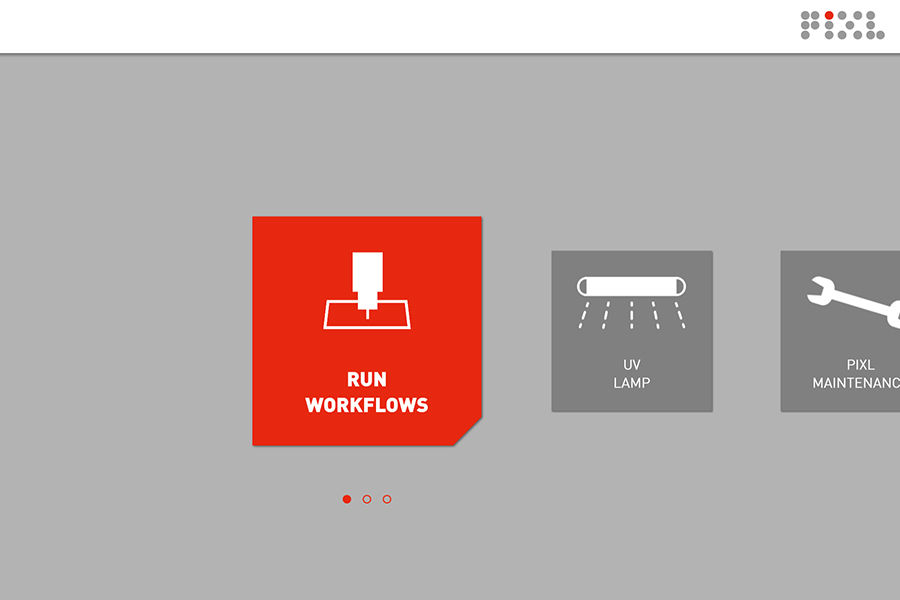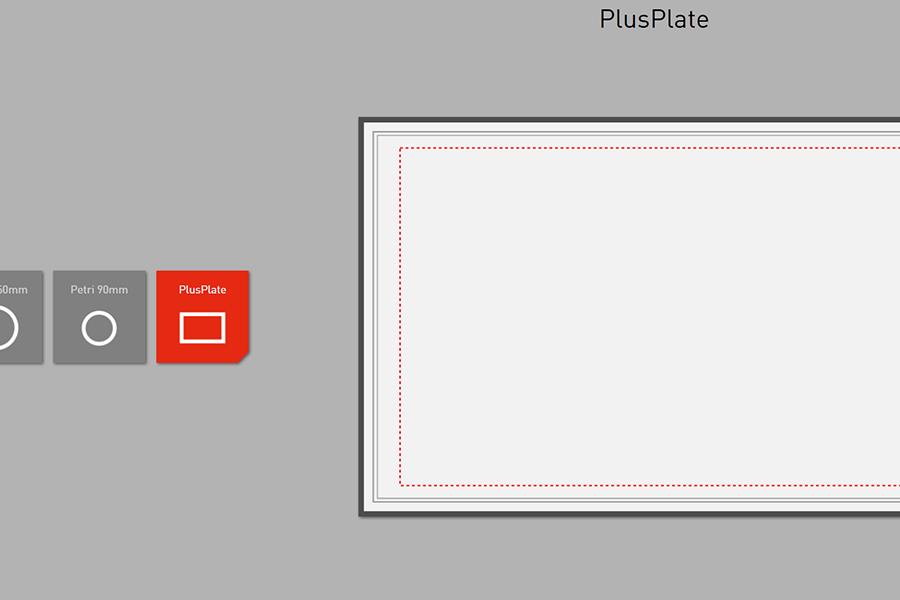 Step 2. Select Source Plate
Petri or PlusPlate. Pick from the whole plate or define sectors of interest.
Step 3. Select Lighting Channel
Use white, or visualise tagged proteins under one of 5 fluorescent lighting channels.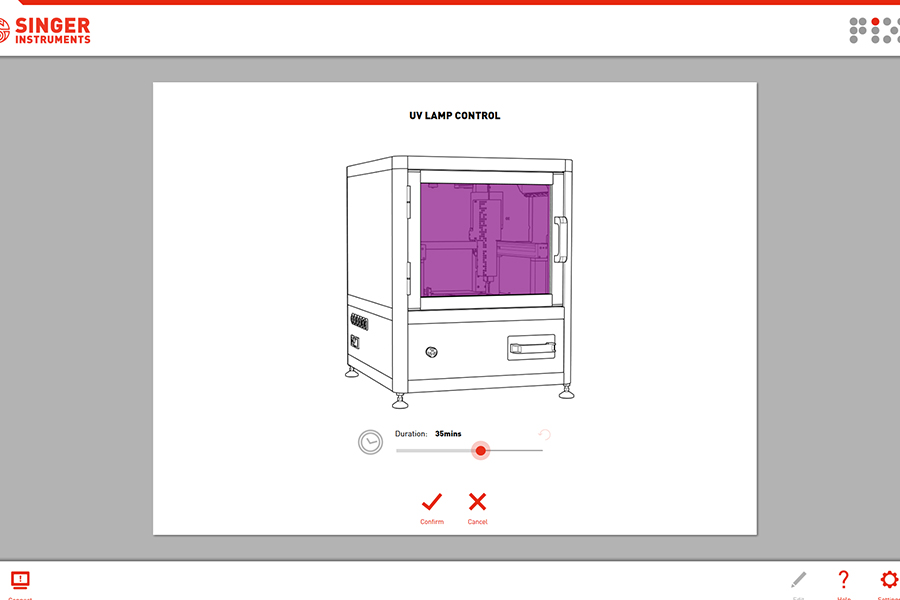 Step 4. Detect Colonies
Filter hits based on: size, intensity, colour or circularity. Pick them all, or choose a sorted, or randomised subset.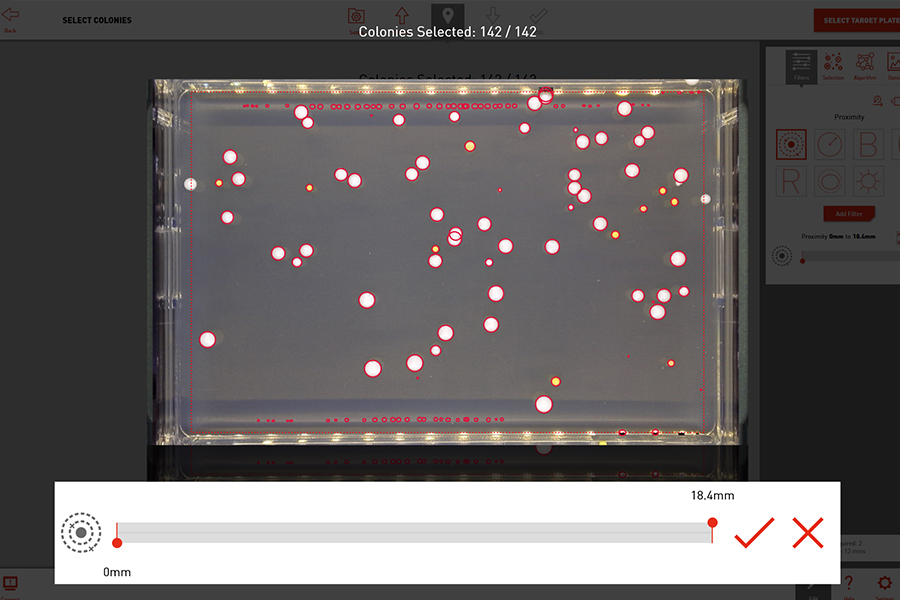 Step 5. Select Target Plate
Select number of replicates; on any density, in any pattern, agar or liquid.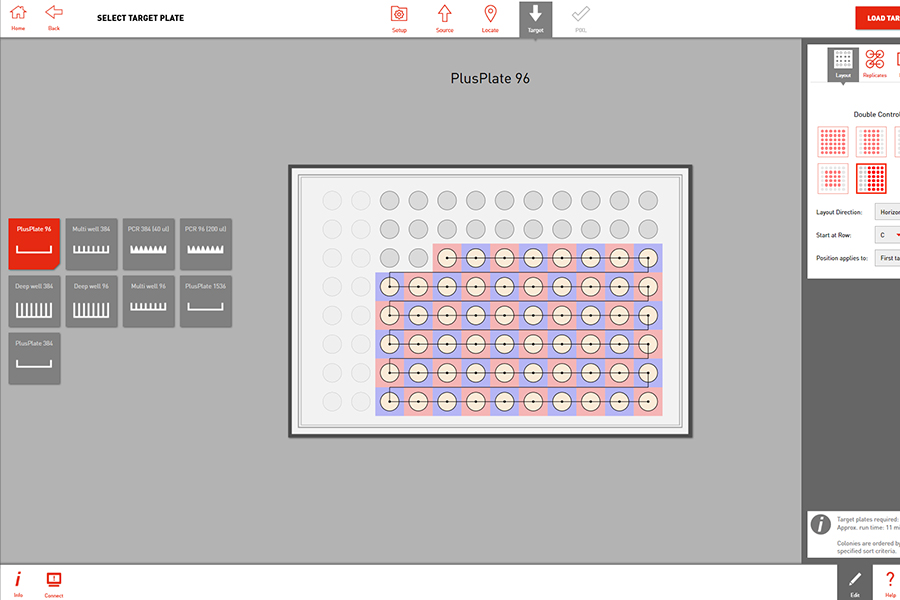 Step 6. Pick Colonies
Review your routine, estimated time and number of plates required, then press go and walk away.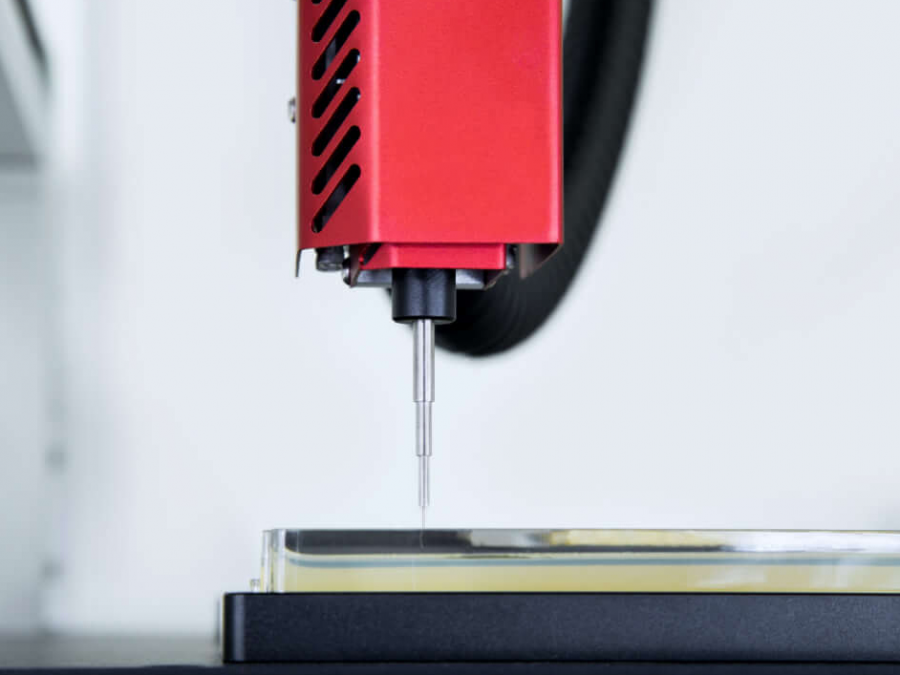 Step 7. Export Data
Export your routine, colony information, and parameters as a CSV file.

Pick the hits that interest you
Capture high-resolution colony images using PIXL's scientific grade, colour camera.

Trust your results
Sustain close to 100% picking accuracy with precision agar surface detection on every pick.
Overview and Hardware
Details not listed?
Contact us and we will answer any questions
Hardware Data

Hardware Data
Model
PIXL
Product Code
PIX-001
Warranty
1 Year
Size
Depth: 730mm
Width: 640mm
Height: 805mm
Weight: 100kg
Power
240VAC at 3 Amps, 100-240VAC Compatible
CAMERA
5MP (2448 x 2048) Resolution
USB 3.0
2/3" Sensor
16mm Autofocus Liquid Lens
MONITOR
21.5″, 1080p Full HD, LED-Backlit LCD Monitor
Edge-to-edge glass display with anti-glare
INTERNAL PC SPEC
2.30GHz Intel 6th Gen Dual Core i3-6100U Processor
-20 ~ 60 °C extend temperature operating
2.5" 32GB MLC SSD (0~70°C) – Can be upgraded to:
128GB / 256GB / 512GB
4GB DDR3 Memory
DC-PWR-MIOe – 9V 36V power module
TOP LIGHT
1x White Channel & 5x Fluorescence Channels
UV 1 (380-390 
nm)
UV 2 (400-410 
nm)
Blue (465-485 nm)
Cyan (490-510 nm)
Green (520-540 nm)

This is not a microscope! It is a colony picker. As such it will not detect sub-cellular or low levels of expression.
Maintain Sterility
Over 33,000 sterile, disposable tips in a single, low-cost PickupLine. (That's <2 cents per pick, cheaper than a pipette tip).
Detect Fluorescence
6-channel, flat-field SpectraStar™ incident illumination.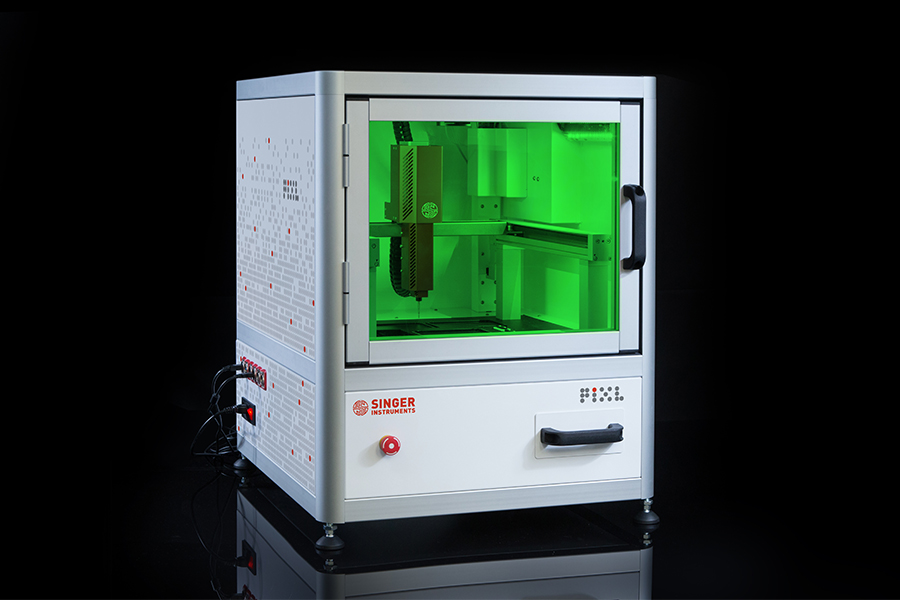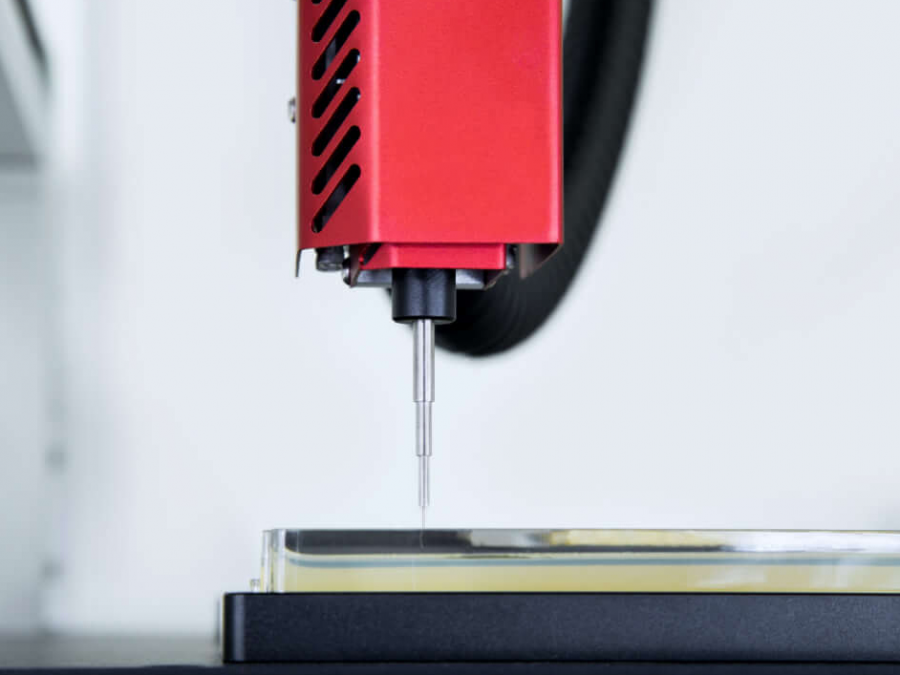 Train Everyone
90% of the functionality can be learned in as little as 10 minutes. Lab automation should be accessible, long gone are the days of requiring specialist technicians.
Trace your Data
Trace everything with passworded user profiles.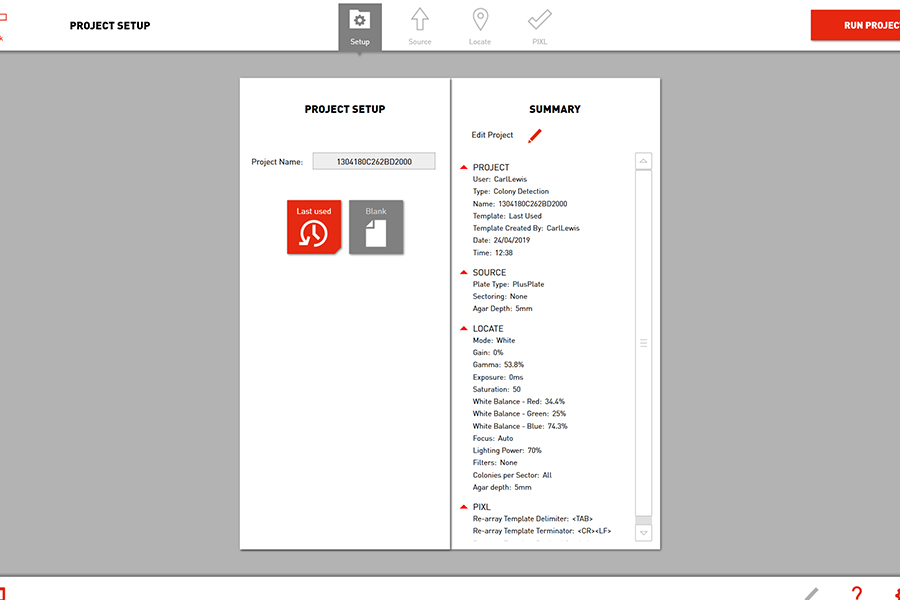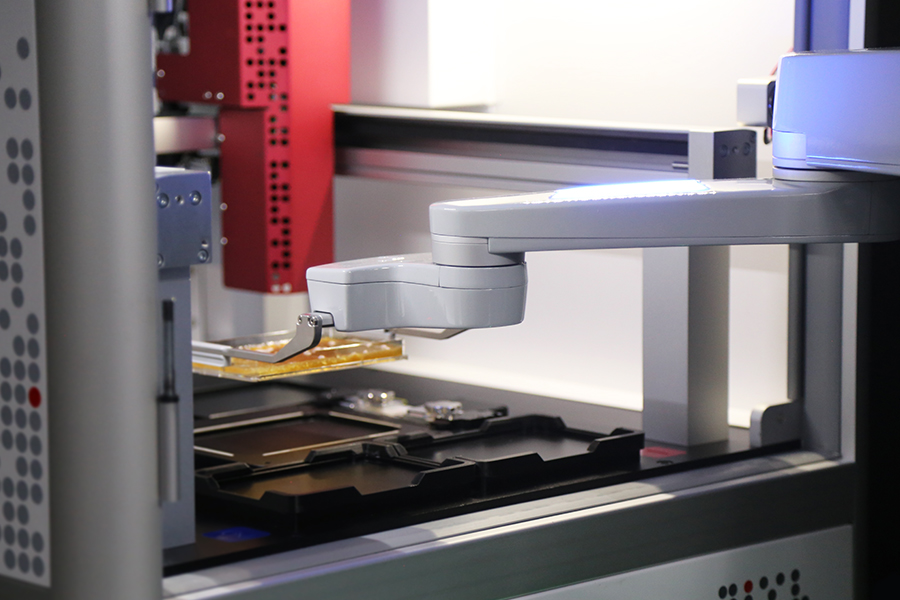 Automation Ready
Built with automation in mind. Check out PIXL with Momentum for walkaway automation.
Call now and speak with
a Scientific Advisor today
Call us on +44 (0)1984 640226
Interested and want to continue
your PIXL journey?
Click below to discover more
Get in touch
Request a quote, ask a question, talk science or request an online demo.