ROTOR+ PIXL User Features
What can I use ROTOR+ PIXL for?
Carrying out a high-throughput antibiotic, drug, and chemical sensitivity screens and isolating the resistant clones.
Filter, pick, streak, and optimise interesting environmental isolates or microbiota.
Duplicate, scale-up, and back up large libraries of yeast, fungi, bacteria, and algae.
Re-array groups, or cherry-pick individual colonies from large microbial arrays.
Re-plate cells from liquid to agar and vice versa.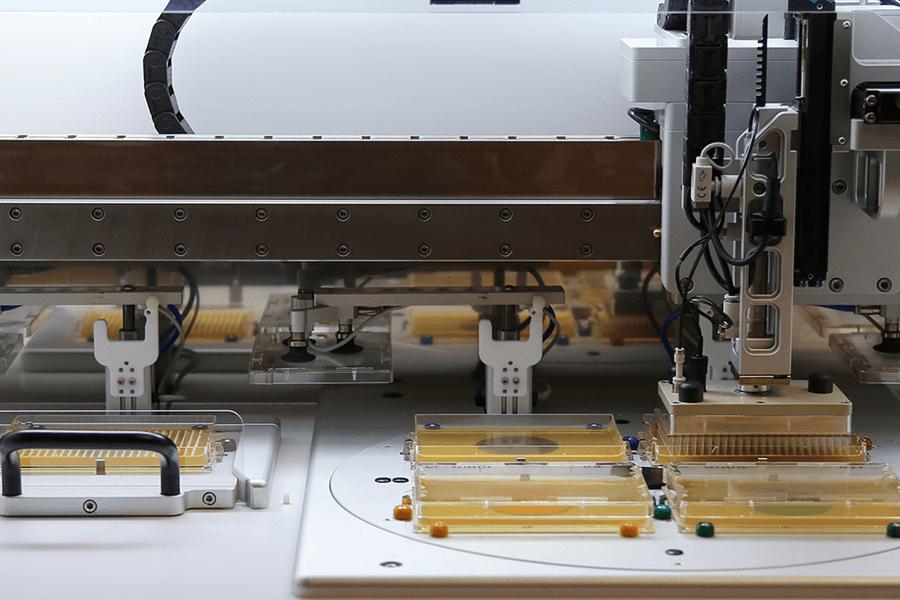 Replicate, mate, and re-array from single or multiple source plates at densities of 96, 384, 1536 and 6144. See examples of ROTOR+ pinning arrays here.
Synthetic Genetic Array (SGA), Chemical Genomics, Yeast 2-hybrid, and other cell-based screening assays.
Condense or expand your library for smart storage.
Select fluorescent markers.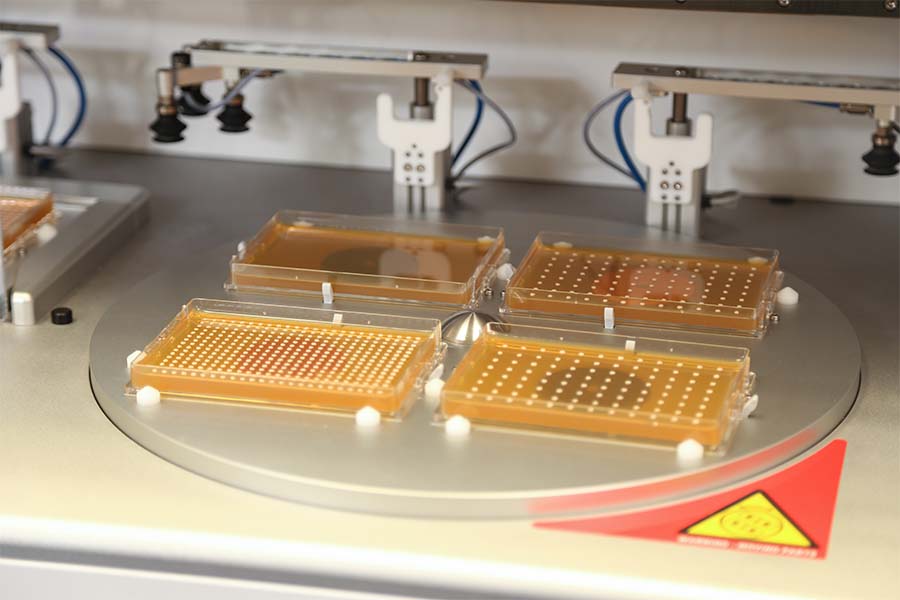 ROTOR+ Features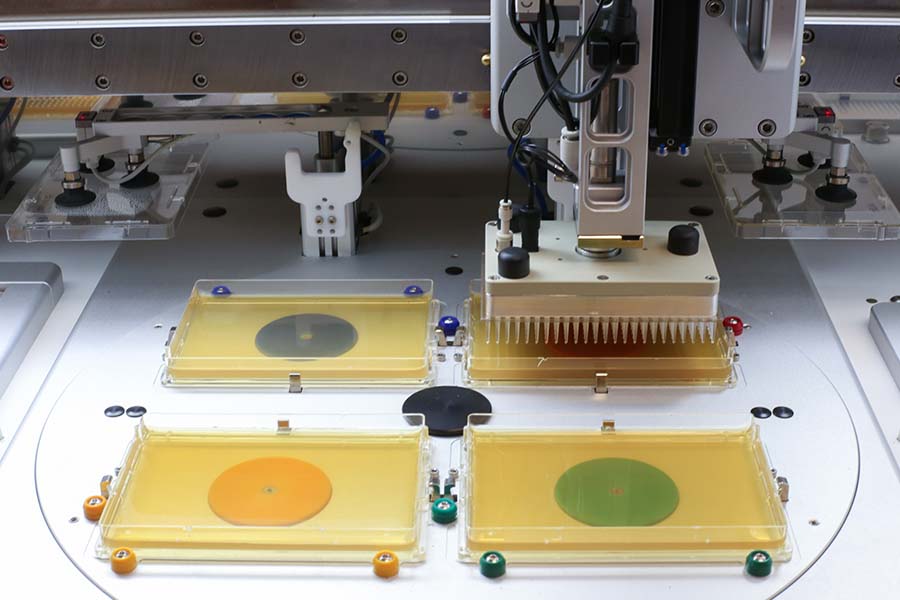 ROTOR+ uses a robotic arm and sterile, ready-to-use replica plating pads, called RePads, to pick up arrayed colonies from solid or liquid culture plates. The robotic arm then moves to a new 'target' plate and deposits the cells.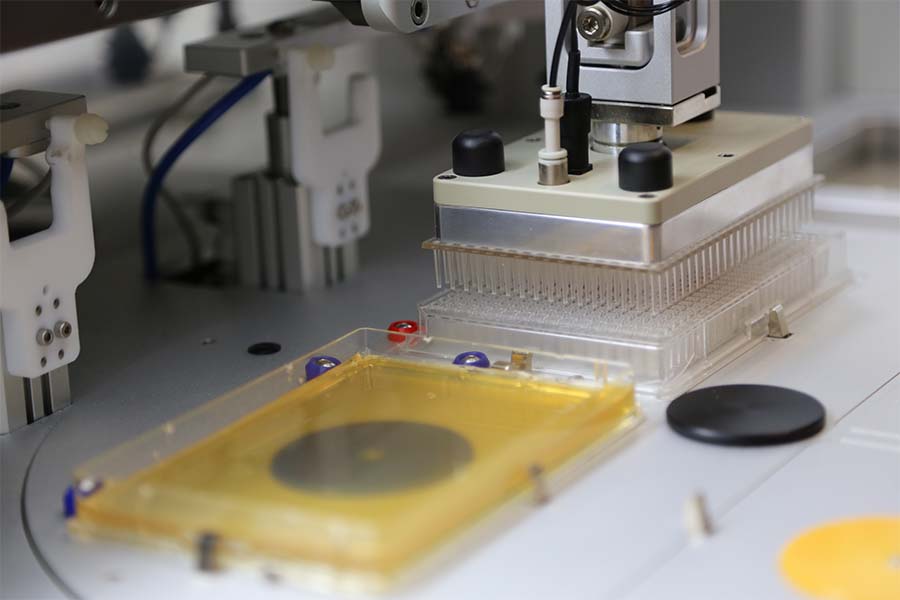 Capable of pinning nearly a million colonies per hour, ROTOR+ can complete a screen faster than any liquid handler. It is the highest throughput colony manipulation robot in the world (by a considerable margin). And amazingly, it does this whilst maintaining a >99% transfer efficiency.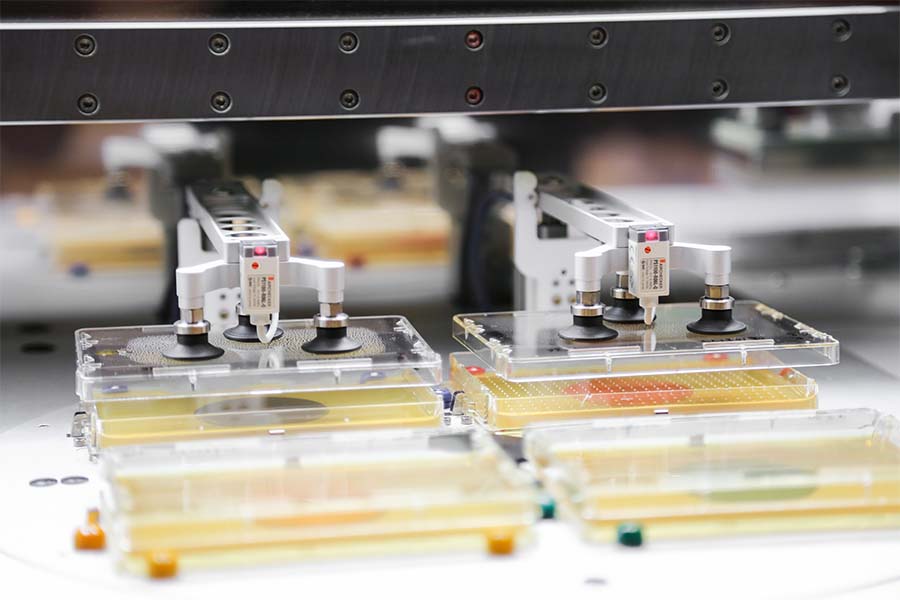 ROTOR+ enables large-scale microbial functional and chemical genomic studies with incredible accuracy and reliability. ROTORs have been cited >10,000 times.
Proud Of Our ROTOR+ PIXL
Is your organism not listed?
Contact us and we'll test your organism in-house
Transfer Efficiency Data

Transfer Efficiency Data
ROTOR+
Is very high across all the RePad and array combinations. Transfer is proven to be 99.68% in S. cerevisiae and 99.94% in E. coli.

PIXL
Across different plate types using S. cerevisiae and E. coli PIXL has an average transfer efficiency of 99.78%.
Combined Contamination Rate
<0.04%
Pinning Pressure
<9/mm
Picking Tips
Over 33,000 sterile, disposable tips in a single, low-cost PickupLine.
AVAILABLE DOWNLOADS
PIXL Pinning Pressure Report
PIXL Efficiency Report: Agar-Agar
Hardware Data

Hardware Data
ROTOR+
Lighting model
White light and UV disinfectant light 
Footprint 
Height: 75cm 
Depth: 62cm 
Width is 161cm 
Weight: 114.4kg
Power supply 
110-240V AC 50-60 Hz Power: 500W Power connection at the right hand end (from front) via IEC cable (supplied)
Air Supply
Dry, oil-free, compressed air/nitrogen at min 4 bar (60 psi) max 10 bar (150 psi) Consumption: 3 litres/min (0.1 CFM) Air connects to left hand end (from front)
Touchscreen Monitor
1x Ethernet Port 2x USB Port 1x RS232 Serial Port 1x KB/MS/LAN2 
Edge to edge glass with anti glare
Pinning Head
Movement X-axis: 800mm 
Movement Y-axis: 30mm Movement 
Z-axis: 90mm

PIXL
Product Code
PIX-001
Warranty
1 Year
Footprint
Depth: 730mm
Width: 640mm
Height: 805mm
Weight
100kg
Power
240VAC at 3 Amps, 100-240VAC Compatible
Camera
5MP (2448 x 2048) Resolution
USB 3.0
2/3" Sensor
16mm Autofocus Liquid Lens
Monitor
21.5″, 1080p Full HD, LED-Backlit LCD Monitor
Edge-to-edge glass display with anti-glare
Internal PC Spec
2.30GHz Intel 6th Gen Dual Core i3-6100U Processor
-20 ~ 60 °C extend temperature operating
2.5" 32GB MLC SSD (0~70°C) – Can be upgraded to:
128GB / 256GB / 512GB
4GB DDR3 Memory
DC-PWR-MIOe – 9V 36V power module
Top Light
1x White Channel & 5x Fluorescence Channels
UV 1 (380-390 nm)
UV 2 (400-410 nm)
Blue (465-485 nm)
Cyan (490-510 nm)
Green (520-540 nm)

This is not a microscope! It is a colony picker. As such it will not detect sub-cellular or low levels of expression.

Warranty
1-Year

Combined Features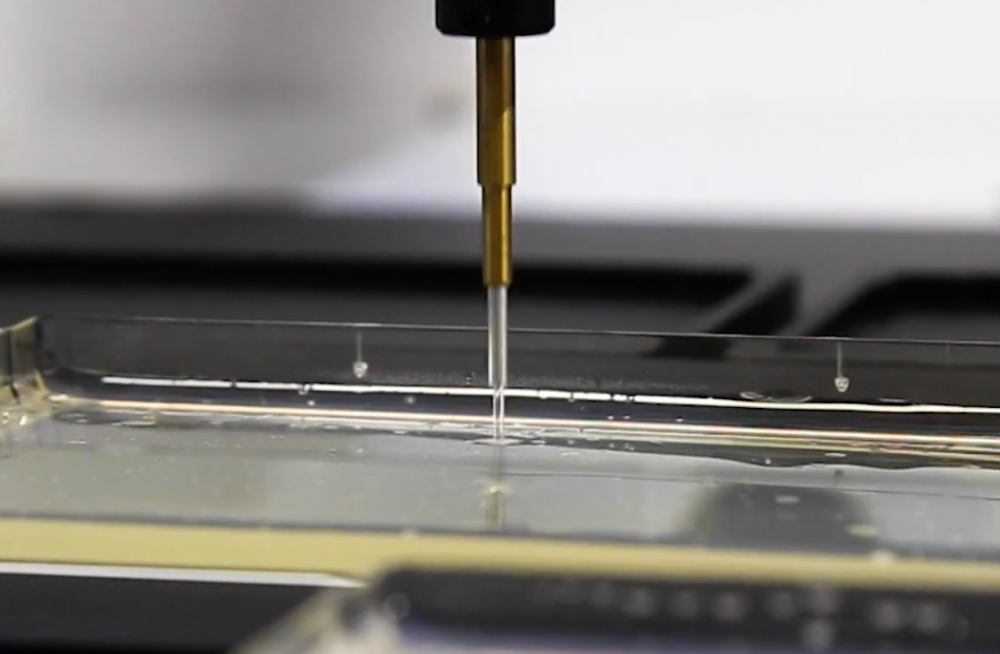 Pick to and from agar and liquid in a variety of plate types. Customise your workflow with plate sectoring. Scrape, stir, and adjust mixing profiles to optimise the transfer of the most tenacious organisms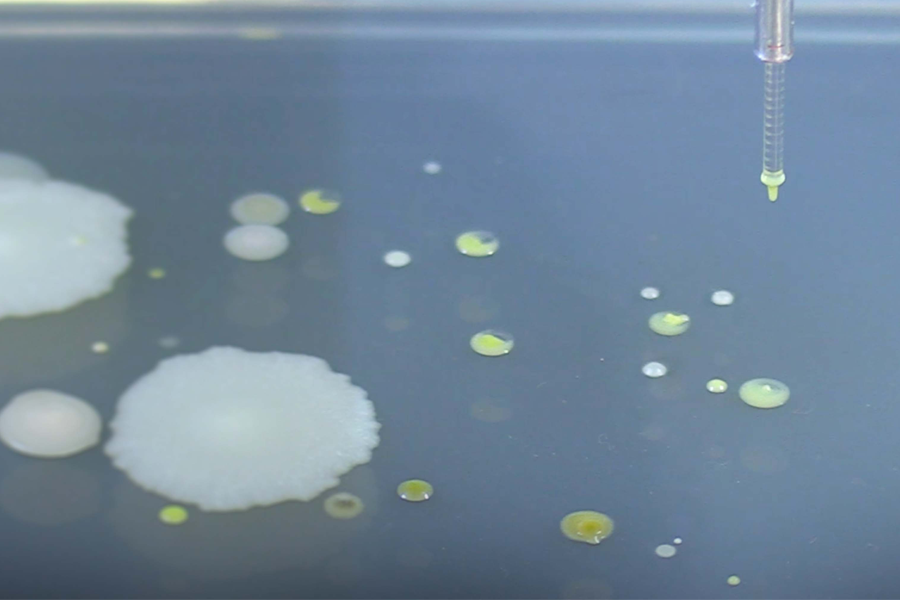 PIXL automates high-resolution colony imaging, detection, selection, and picking. Transfer of microbial colonies is achieved using the freshly-cut end of a sterile polymer reel, called PickupLine. Like ROTOR+, this eliminates the requirement for extensive washing cycles and the associated chance of contamination.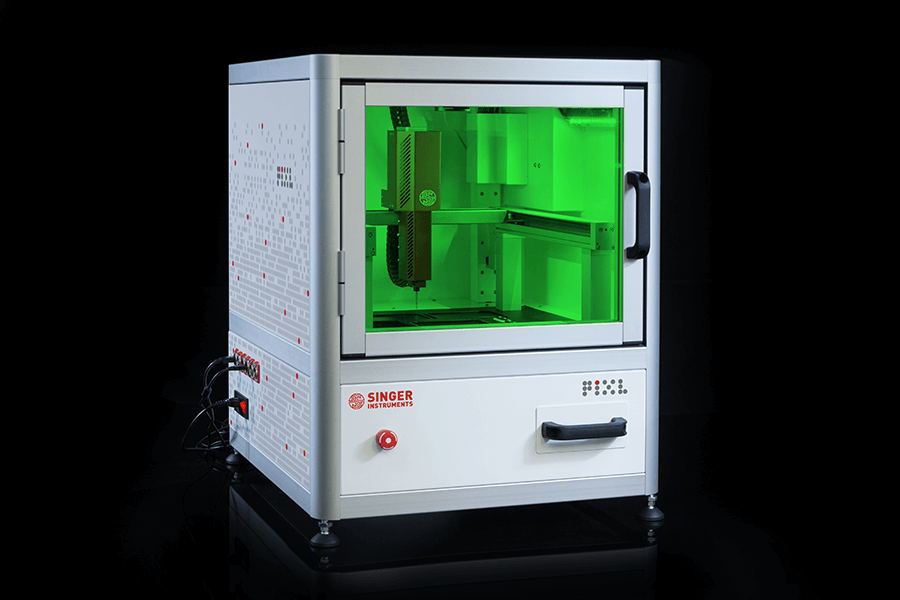 Turn on its fluorescent LEDs and PIXL will quantify and allow selection for wtGFP, sfGFP, mCherry, tagBFP, Venus and many other fluorescent markers.
Together, the power and flexibility of ROTOR+ and PIXL
is unmatched.

Trace everything

PIXL remembers last used settings; store templates; and logs user actions and parameters automatically.

Train everyone fast

90% of the functionality can be learned
in as little as 10 minutes, without instruction
"I can't speak highly enough about these two instruments. We have had them up and running for 6 months in our lab, and together, they have been a game-changer in terms of throughput and reproducibility."
Prof. Kyle Lauersen, King Abdullah University of Science and Technology.
High density pinning
Pick colonies of interest to 96 or 384 targets using PIXL and upscale the density to 1534 or 6144 using ROTOR+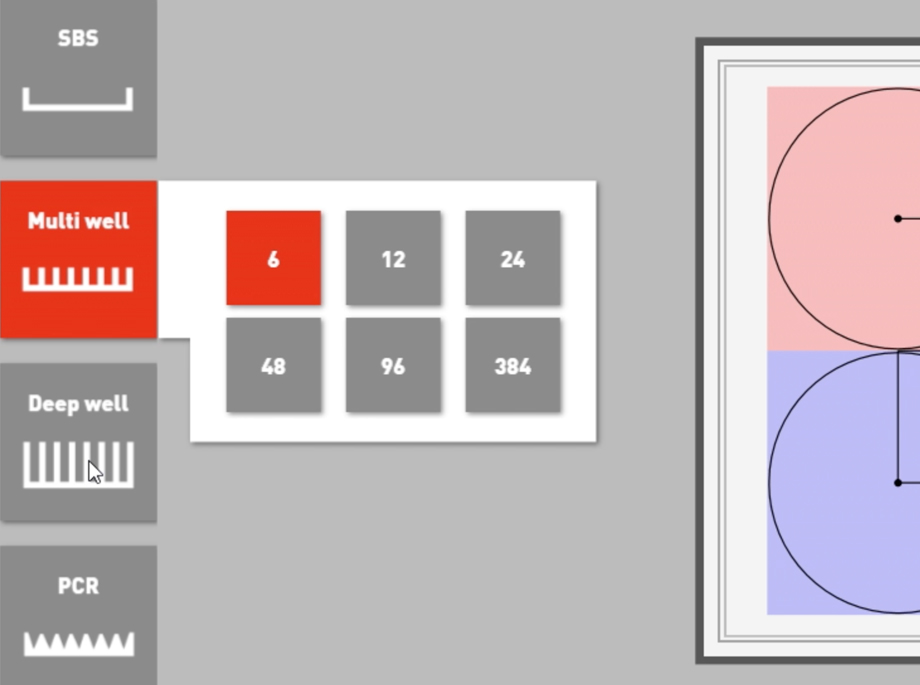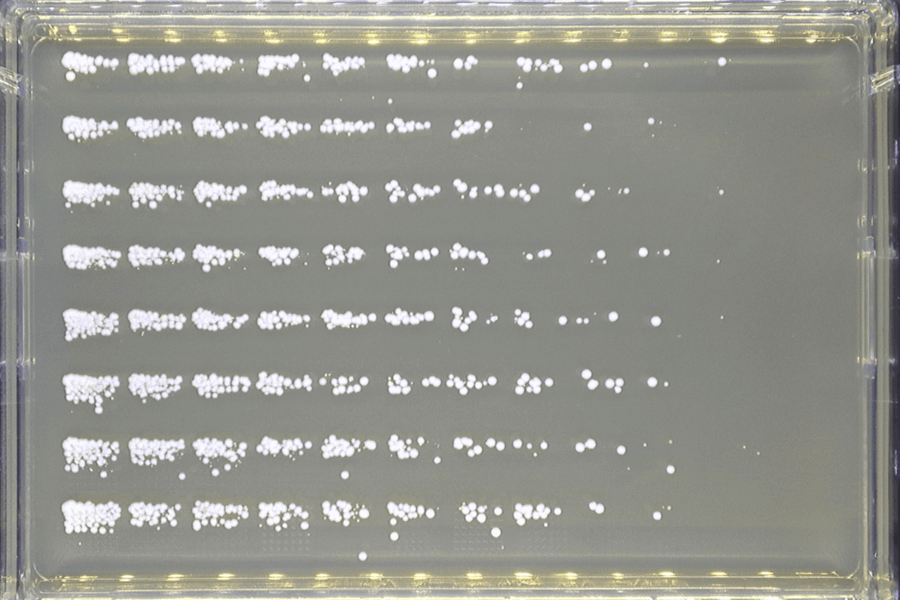 High-throughput cell plating
Both ROTOR+ and PIXL support streaking from a liquid or agar source. This protocol automates high-throughput plating of microbial organisms, allowing researchers to plate 96 samples onto one target plate efficiently.
Random colony picking
Pick randomly distributed (or arrayed) colonies by filtering for size, circularity, proximity, colour, and other measurements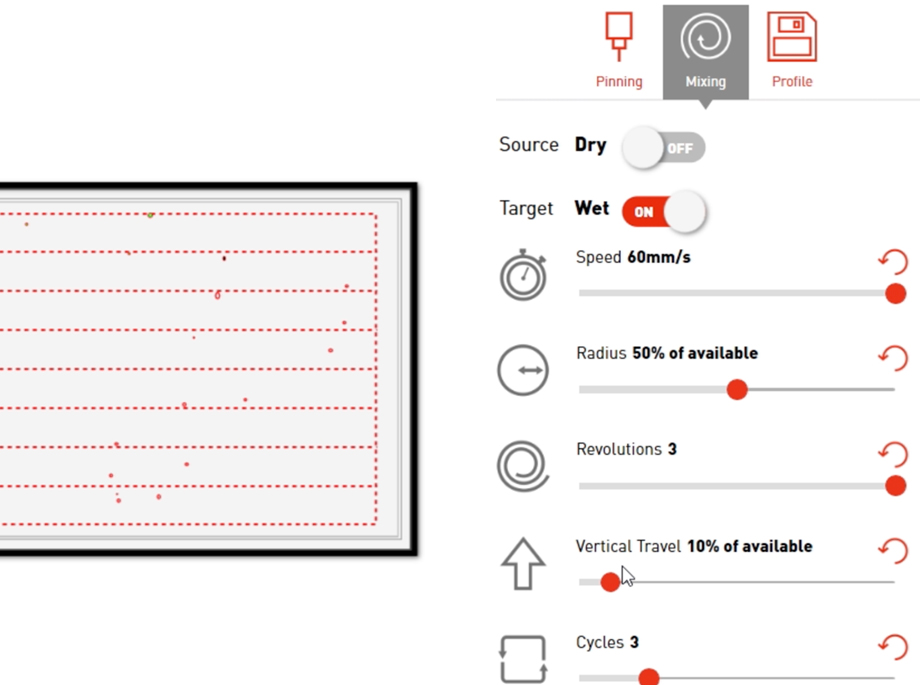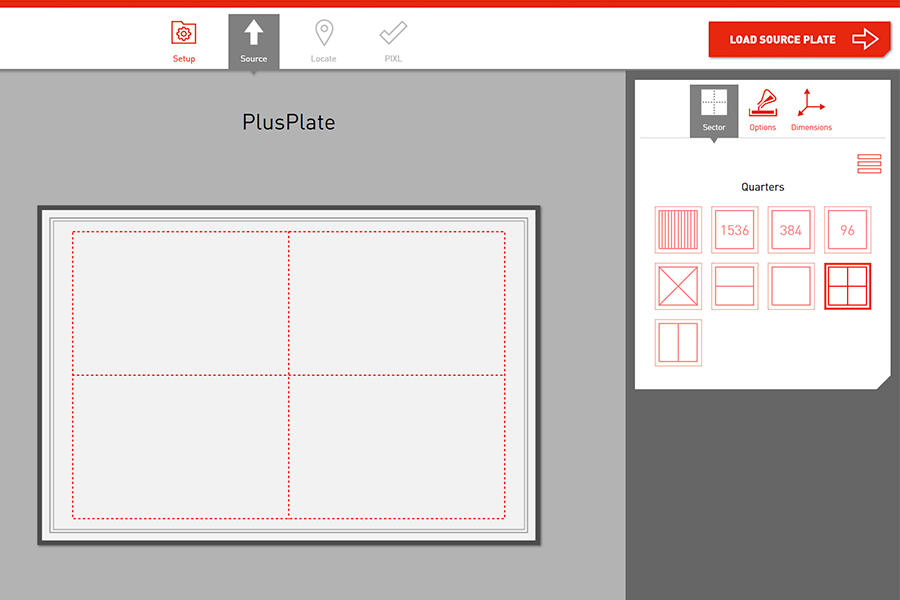 Sector your source plates
Sectoring your plates enables you to: Categorise groups of clones, isolates or mutant strains on a single plate; Experiment using a different antibiotic, antimicrobial or chemical treatments on the same plate.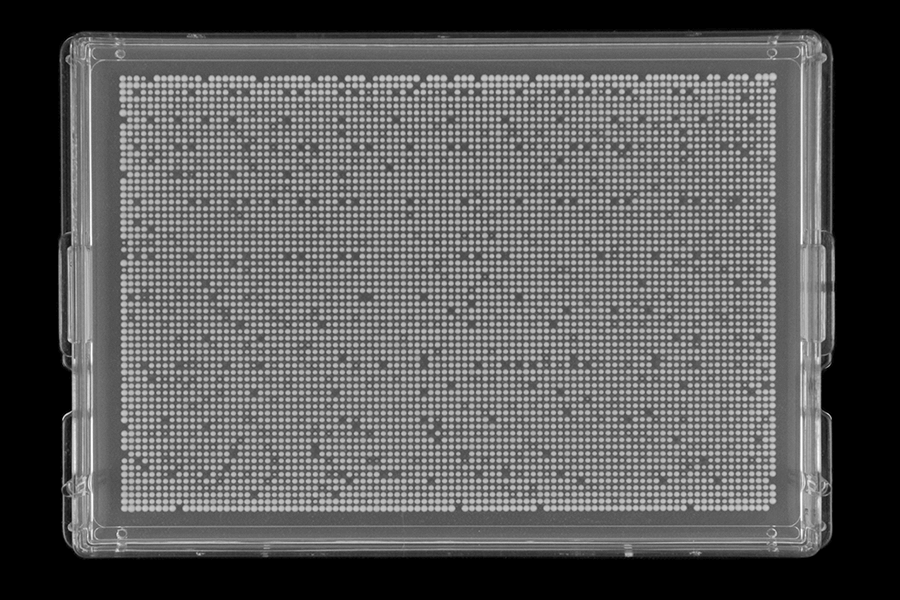 Condense your library
Pin up to 6144 colonies on each plate. Meaning use >60x fewer plates per screen: Gain >60x more storage space in your lab; >60x cost reduction on expensive reagents
ROTOR+ Accessories Data
Details not listed?
Contact us and we will answer any questions
RePads Data

RePads
ROTOR+
Uses Singer RePads: high-quality plastic replica-plating pads to transfer colonies between plates. Singer RePads are available in two pin lengths: short for agar-to-agar colony transfer and long for transferring cells in liquid culture
Short-Pin RePads
Come in a range of densities: 96, 384, 1536 and 6144. Our long-pin RePads are available in 96 and 384 format, allowing transfer from shallow and deep multi-well microtitre dishes
Downloadable Documents

PIXL
PIXL Pinning Pressure Report
PIXL Efficiency Report: Agar-Agar
Pinning PickupLine
Singer Instruments have over thirty years of precision microbial cell and colony picking experience. Whether colony picking from high-density E. coli arrays, or tetrad dissection with single yeast spores, Singer Instruments are trusted by thousands of labs worldwide. We have learnt a lot about colony picking over the years, and have used this experience to develop PickupLine.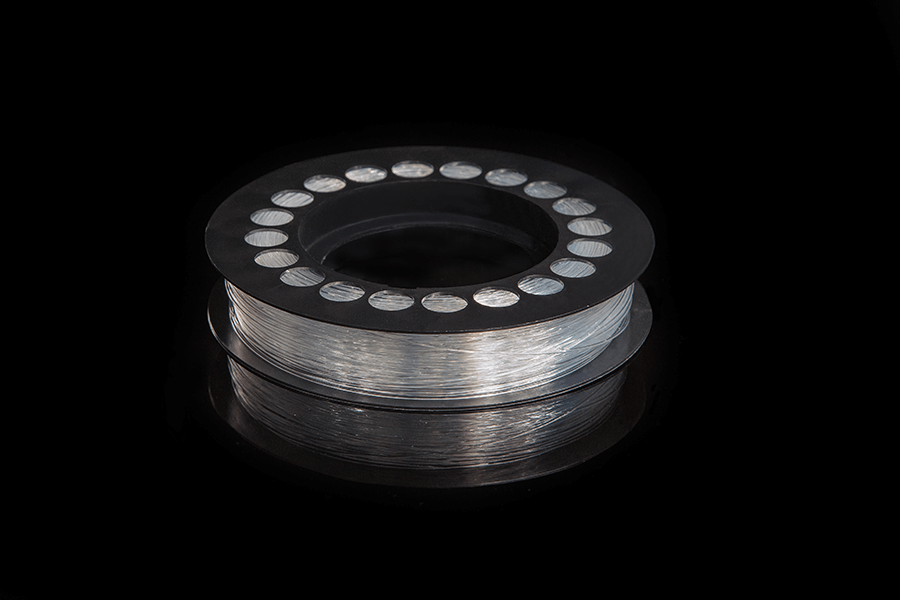 PickupLine is a brand new tip technology made from 1mmø bespoke polymer extrusion, available in sterile 200m reels. Load a single reel into PIXL to form up to 33,000 sterile, disposable tips. Its cutting-characteristics allow PIXL's precision blade to produce a coarse tip, perfect for picking bacteria and fungal colonies.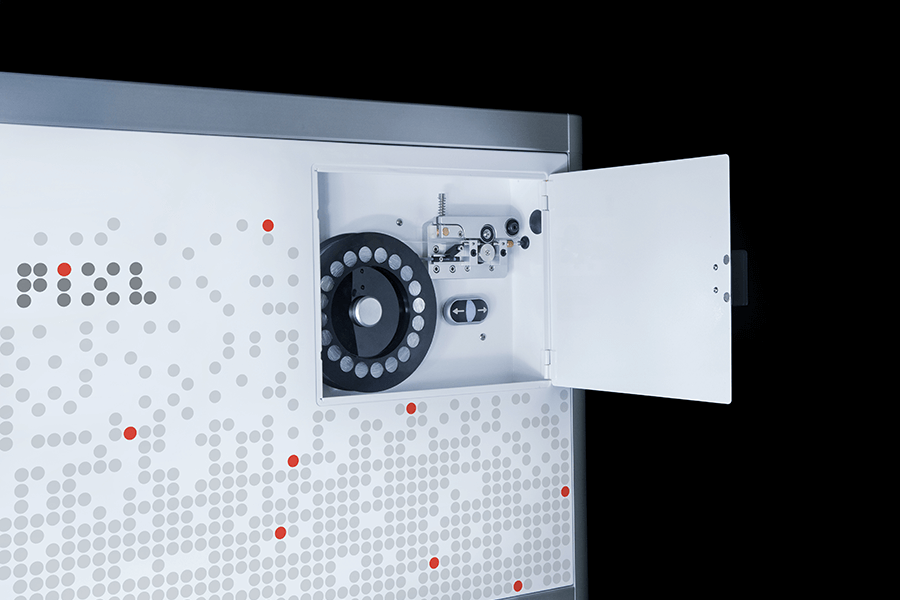 Interested in seeing the ROTOR+ PIXL in action?
Book a Demo