Book a demo or request a quote using the form below.
Get in touch
Get a quote, ask a question, talk science or request an online demo.
Accessories Shop
Looking to buy RePads, PlusPlates, Dissection Needles, or other Singer Accessories?
Register for our New Online Shop and qualify for Special Online Only Discount!
We're Redefining Support
Lots of support engineers close by is usually a bad thing! Think about it, it means products break down all the freakin' time! We pride ourselves on having <5 support engineers worldwide, yet >1,000 product installations and still we have industry-leading customer satisfaction. Singer Instruments products are built to work.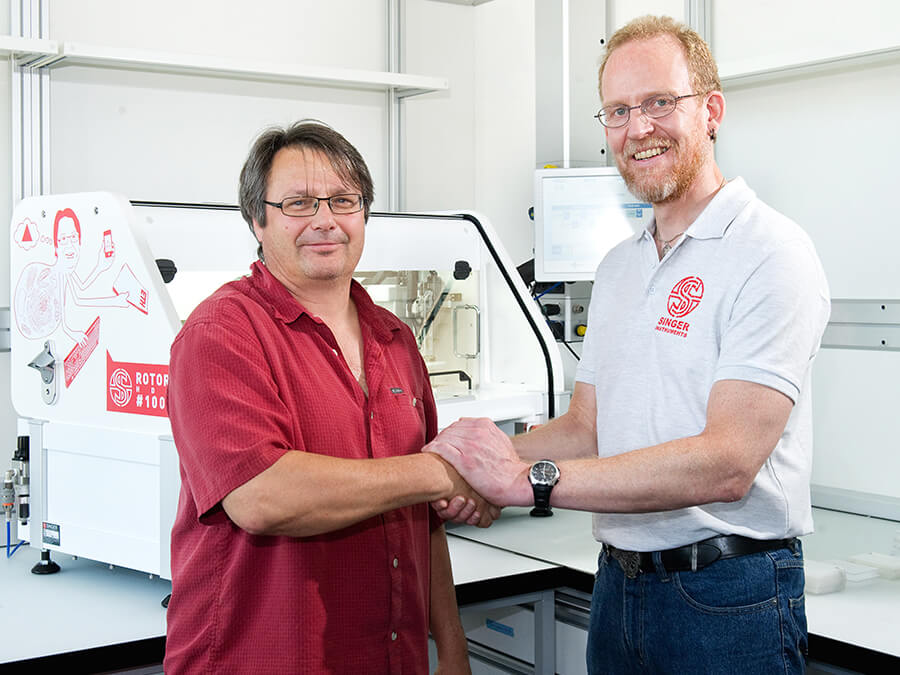 Call now and speak with
a Scientific Advisor today
Call us on +44 (0)1984 640226
Interested and want to
begin your Singer journey?
Click below to discover more