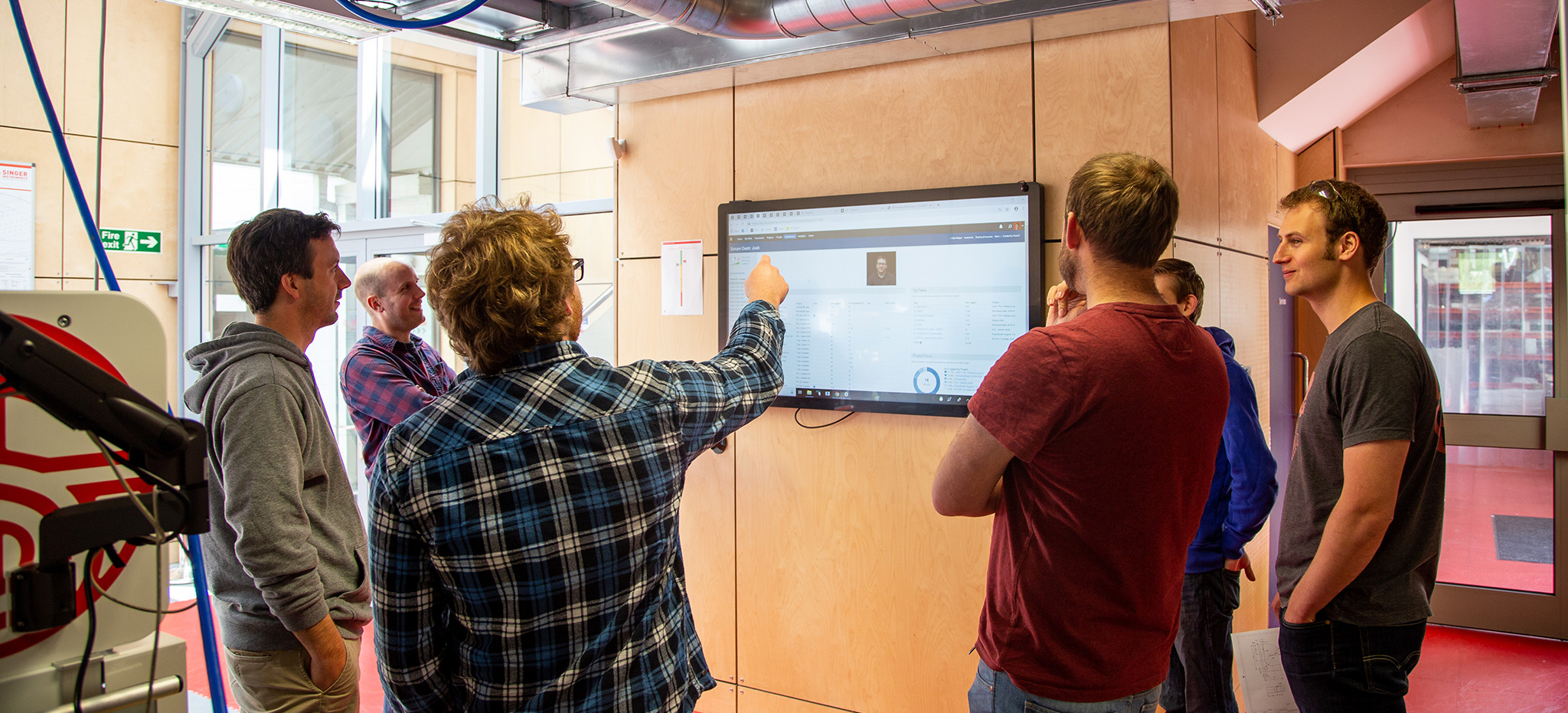 ---
Engineering Manager
Are you an engineering ninja? Able to fault diagnose from a thousand yards? Do you have the steely-eyed stare of a time-served engineer??? We're looking for a sensei-level engineer who has a passion for robotics and can manage a team of varied hardware engineers. You'll get to work from concept design through to scientifically validated robots managing your team and planning directly with the product, TPM, software, and scientific teams.
The Reward
The work you do will help scientists in laboratories in over 50 countries accelerate their research efforts on global challenges such as cures for cancer and solutions for renewable energies.
The Role
Singer Instruments is looking for an Engineering Manager with an interest in Robotics to join our agile Research and Development team. We're looking for an experienced hand with cross-functional knowledge of electronic and mechanical engineering to run our hardware team who are responsible for the design, prototyping, iteration, and test of Singer's future product portfolio.
The role will see you lead, orchestrate and generally guide the multi-skilled team from product requirements through to NPI. You'll be joining at the beginning of an exciting new program of product development where customer value comes first and foremost, Agile PM style. That means you'll be testing prototypes with scientists, getting fast feedback and iterating quickly.
We don't expect you to know everything and we fully believe in the Research bit of R&D!! We have in-house scientists who can help with the jargon so don't let that put you off. This is a varied, hands-on, management role, with the ability to run a diverse team of varying experience with approx. 25% time for engineering work. You'll have the ability to help mould the team's processes, disseminate hard-earned good practices, lead both defined and lightly defined projects and work in collaboration with the software engineers and in-house microbiologists team.
Projects include robotics, automation, motion control, interface design with prototypes created in-house on our 3D printers, CNC machines and laser cutters. There will be a small amount of travel involved to collaboration partners around the UK and possibly abroad.
Key Requirements
10+ years of commercial experience as an Engineer in either Mechanical, Electronic, or robotic fields
3+ years of management or leadership experience in engineering industry, preferably robotics
A minimum 2:1 degree in mechanical or electronic engineering discipline
Experience in NPD or NPI with a hands-on mentality
Excellent RCA and problem-solving skills with the ability to coach others
Formal or experience-based management and leadership skills including light HR
A good level of engineering maths and first principles thinking skills
Strong people, project management and report writing skills
Good understanding of design for manufacture and production methodologies
Strong interest in technology, innovation, and robotics
Strong problem-solving skills and willingness to roll up your sleeves to get the job done
Excellent written and verbal communication skills
Willing to undertake training to advance skillset
Bonus Requirements
Robotics or mechatronics background or experience
Manufacturing knowledge – CNC [Lathe, Mills, 5-Axis], Laser Cutting, 3D Printing
Embedded programming / Firmware writing
Engineering software understanding Octave/Matlab
Good understanding of electronics and understanding of PCB's Experience with fast-cycle product development feedback loops
High level of understanding of ergonomics and product usability
Experience in working in an Agile project management environment
Experience using Google and Atlassian productivity suites is an advantage
A passion for disruptive technologies
Salary
Starting at:
£35,000 – 50,000 p.a.
Benefits
Training
Profit Share for Nerds
-(Bonus scheme)
Equity for Nerds
-(Staff ownership scheme)
Pension
Healthcare scheme
Holiday
Training
30 days holiday
including Bank Holidays
Holiday bonus
on length of service
Location
The Lab, Minehead, Somerset, UK
Type
Full-time (preferred) / Contract / Consultant
We are only accepting job applications directly through the website. Strictly no job agencies please.
A bit about us…
Singer Instruments, headquartered in Somerset on the edge of Exmoor, develop laboratory automation to accelerate research for scientists who want to make the world a better place. The company supports a global customer base, across a spectrum of interests such as healthcare, antibiotics, biofuels, renewable fabrics, and plant-based alternatives to meat.
As an employee-owned company, Singer puts their people first. Singer Instruments are very proud to have won the Somerset Business Awards Employer of the Year. By supporting our teams and investing in our people, we get the best results for our customers.
Staff are highly motivated by their global scientific impact and a shared value for company culture. Table football in the staff room, boules in the Japanese garden, and table tennis and barbecues on the deck form part of our working ethos. The atmosphere is relaxed, attitudes are positive, and nobody wears a suit. Work in a rapidly growing business should be fun, so Singer Instruments take any opportunity possible to celebrate success. Did somebody say BBQ?!
---