These robots are absurdly versatile
Natively compatible with yeast, bacteria, fungi, algae, and that weird unidentified
filamentous orange organism that you isolated from the soil.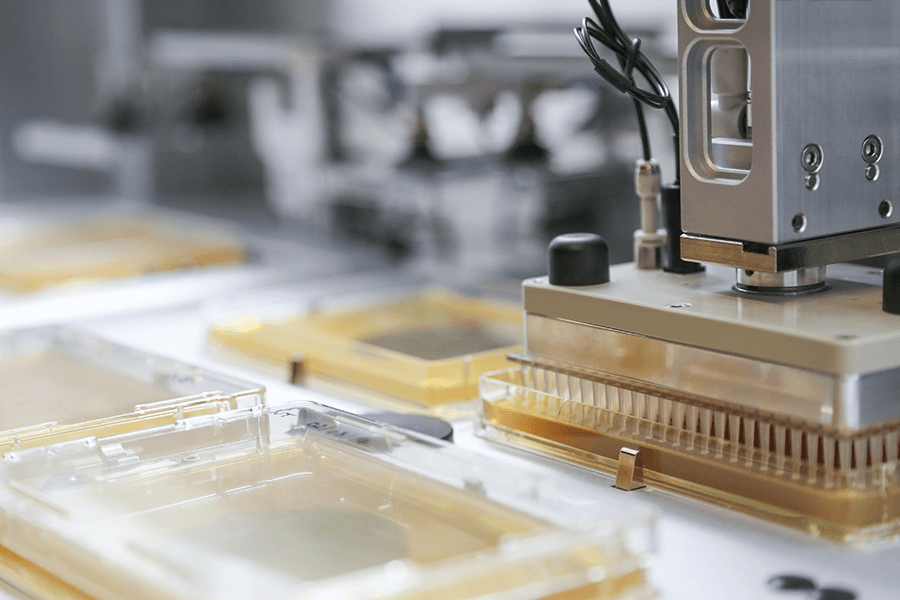 Why screen on agar rather than liquid?
Screening on agar is extremely advantageous due to costs saved in media, plates and time. There is simply way more space to deposit your samples on a $2 agar PlusPlate, without those pesky wells getting in the way. Not used to screening on agar? Whether screening at 96 or 6144-density, colony size can be used as an accurate proxy to estimate colony fitness, similar to measuring the Optical Density of cells in liquid media.1
Baryshnikova, A., Costanzo, M., Kim, Y., Ding, H., Koh, J., Toufighi, K., Youn, J. Y., Ou, J., San Luis, B. J., Bandyopadhyay, S., Hibbs, M., Hess, D., Gingras, A. C., Bader, G. D., Troyanskaya, O.G., Brown, G. W., Andrews, B., Boone, C., & Myers, C. L. (2010). Quantitative analysis of fitness and genetic interactions in yeast on a genomescale. Nature methods, 7(12), 1017–1024. https://doi.org/10.1038/nmeth.1534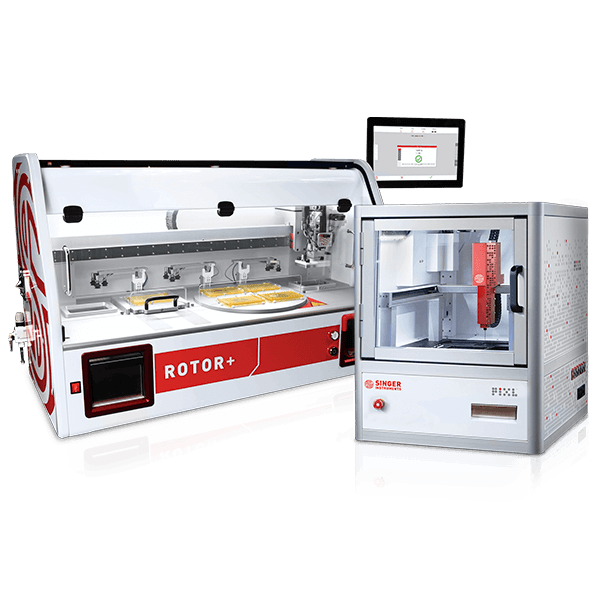 Simply speaking:
"You can buy ROTOR+ and PIXL separately, but it's like salt without pepper, Bonnie without Clyde, these two robots were made for each other."
Scale up your screening throughput to yield >60-fold* reductions in cost and time. Automate precision colony transfer at ultra-high densities.
*vs screening in 96-well plates
Webinars on demand
ROTOR+ PIXL Webinar in association with Springer Nature
Chlamydomonas: Unlocking discoveries in sustainable biotechnology is now available to watch on demand.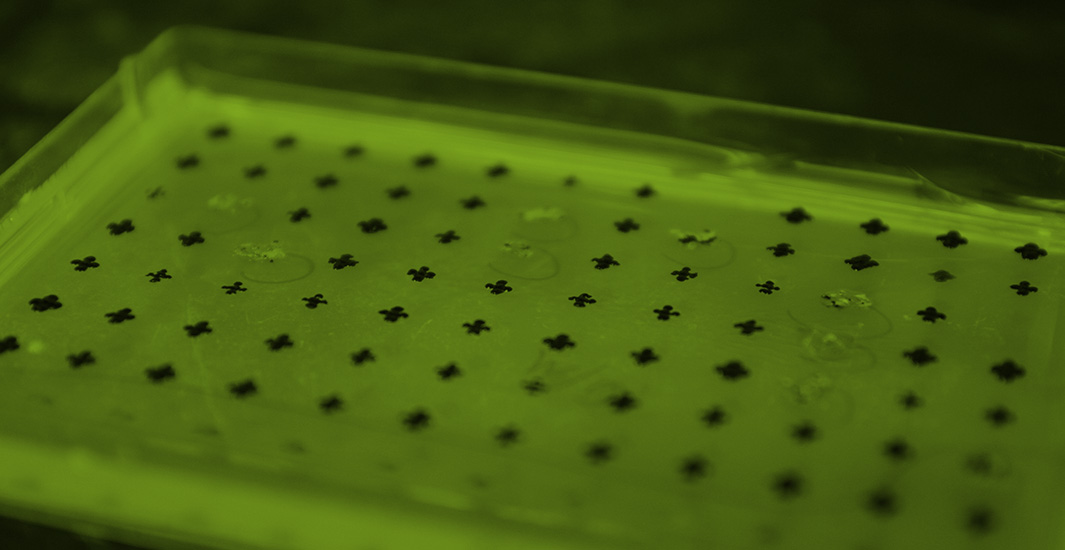 Featured Resource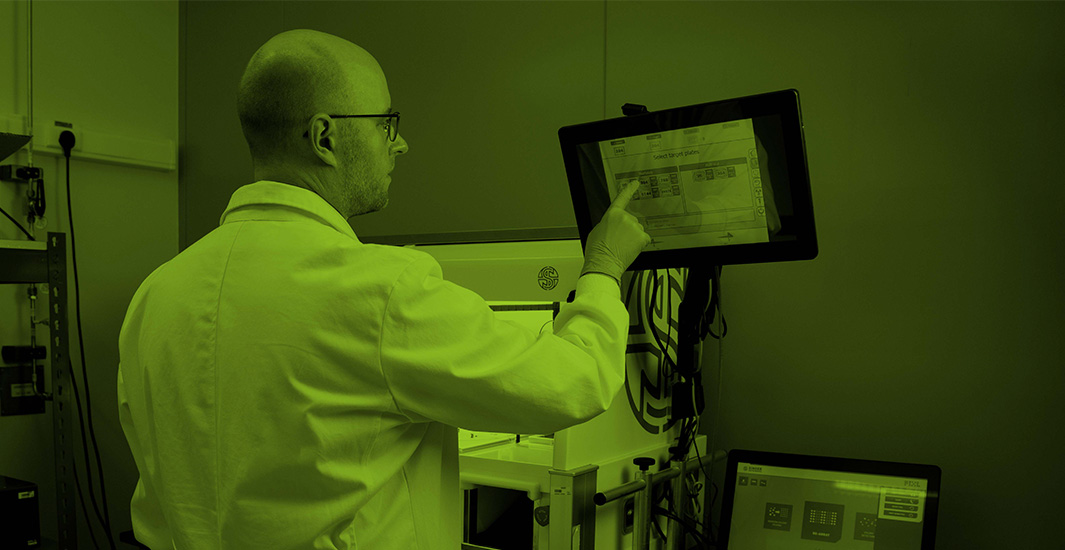 HIGH-THROUGHPUT SCREENING OF GREEN ALGAE TRANSFORMANTS
Prof. Kyle Lauersen leads the Sustainable & Synthetic Biology (SSB) group, in the Biological and Environmental Science and Engineering (BESE) Division, at King Abdullah University of Science and Technology (KAUST). The research group aims to develop resource-efficient bio-processes through genetic engineering and process design.
Interested in seeing the ROTOR+ PIXL in action?
A ROTOR+ PIXL demo is cooler than your average boring sales presentation, we'll actually do some remote science with you!
Book a Demo
PIXL is developed in collaboration with leading synthetic biology incubators, SynCTI and SynbiCITE, and industrial partners SynthACE.
Spending too much time picking colonies by hand?
Are your current methods becoming unreliable and affecting your data?
Interested in speeding up your lab's productivity with trackable data and walk-away automation?
PIXL with Momentum could be the perfect solution!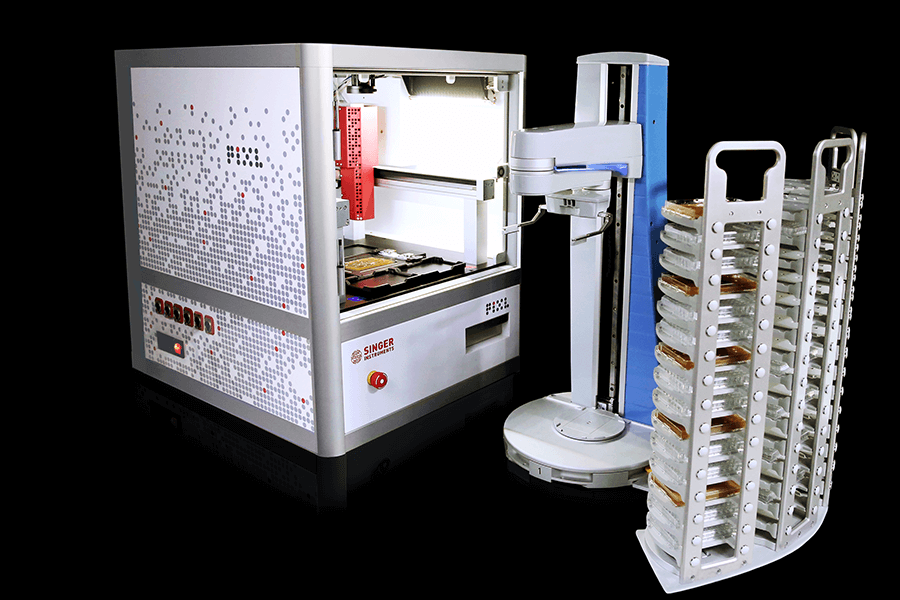 Get in touch
Request a quote, ask a question, talk science or request an online demo.
Call now and speak with
a Scientific Advisor today
Call us on +44 (0)1984 640226
Interested and want to continue
your ROTOR+ PIXL journey?
Click below to discover more