Comprehensive Phenotyping
Filter colonies by size, colour, circularity and brightness.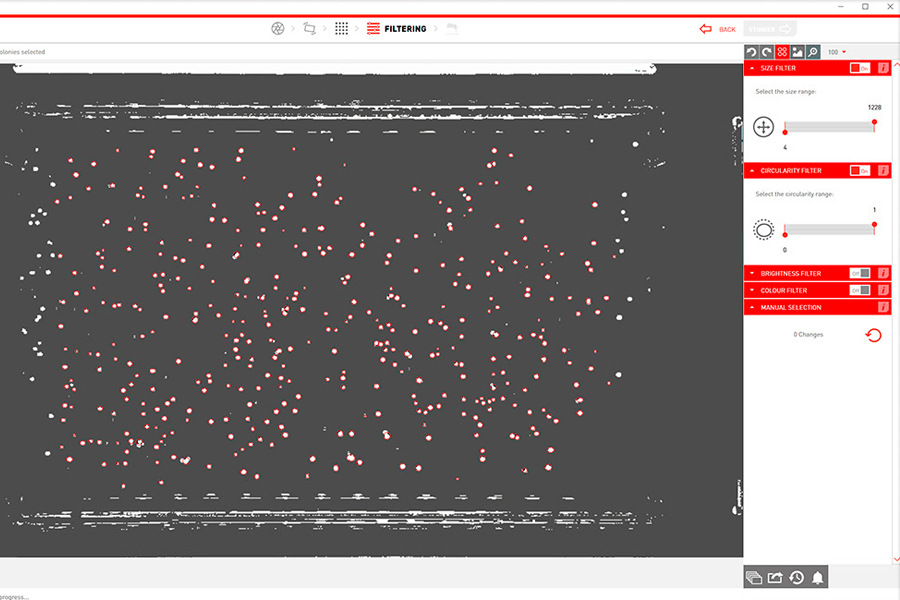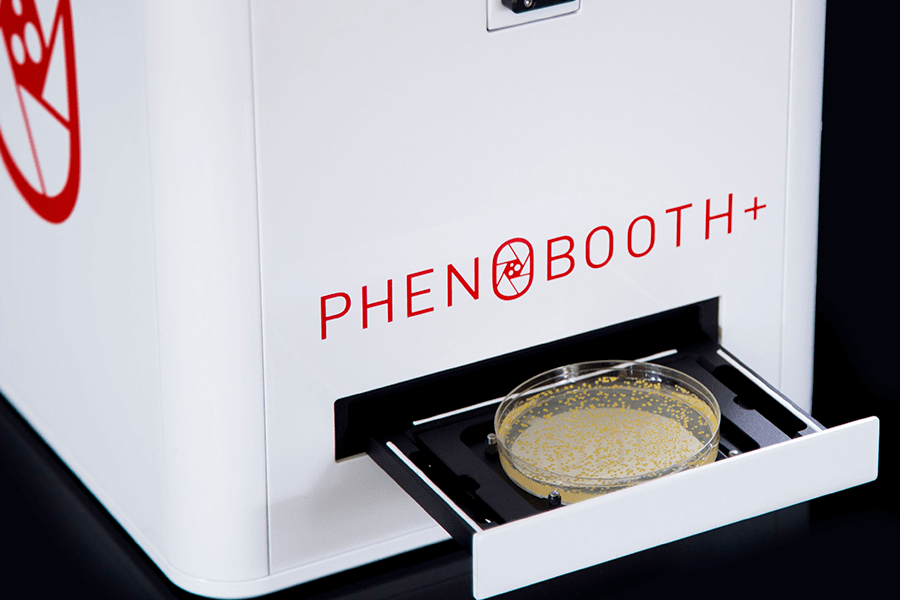 Get the best results
Second to none. Top-quality illumination and photography for optimal analysis.
Analyse anything
Select from any of 4 SpectraStar™ incident illumination channels: white, blue, cyan, and violet or 1 transmission illumination channel. Accepts standard 25mm emissions filters for fluorescence detection.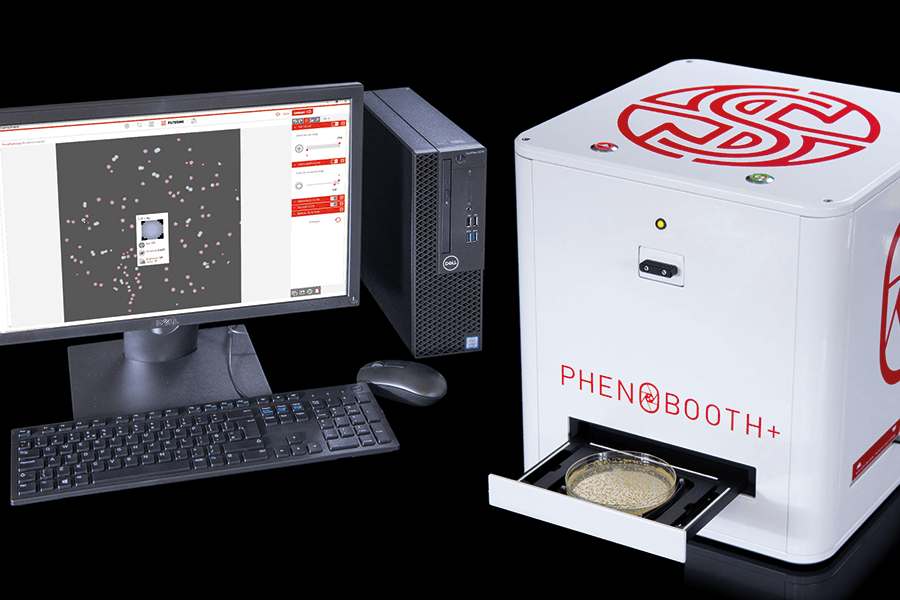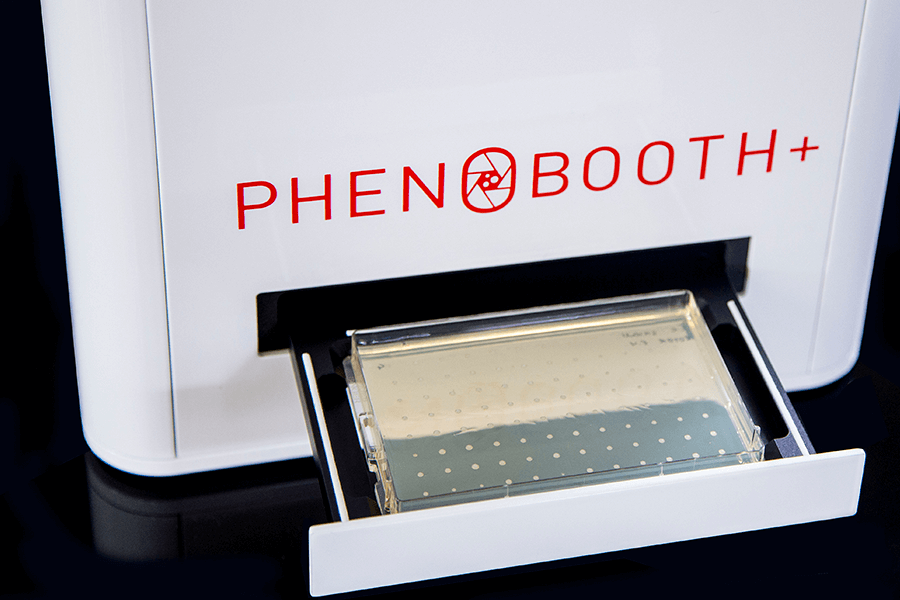 Time-saving
Batch processing and analysis across hundreds of images with a single click. Reduce 3-month screens to just a couple of days.
Versatile
Detect every colony, every time, even at 6,144 array density.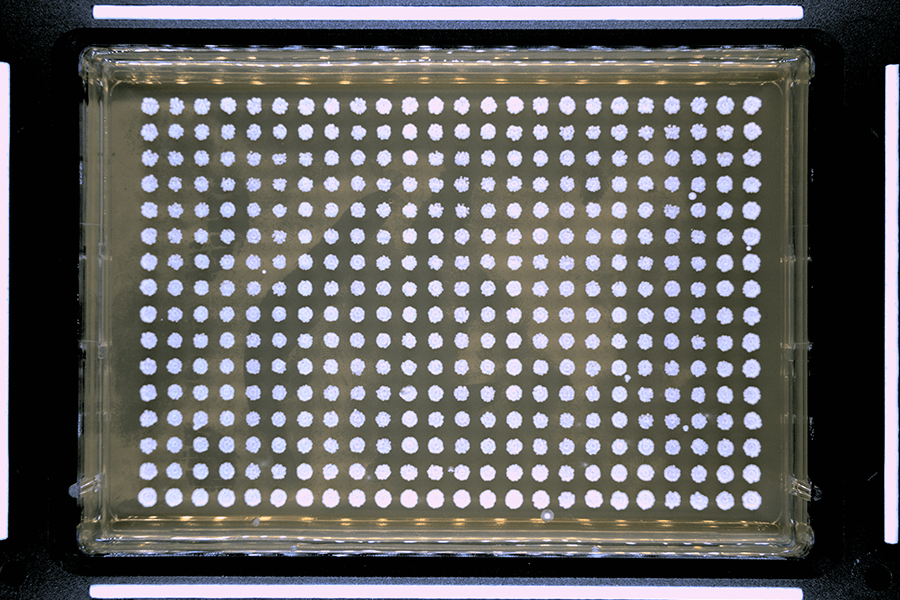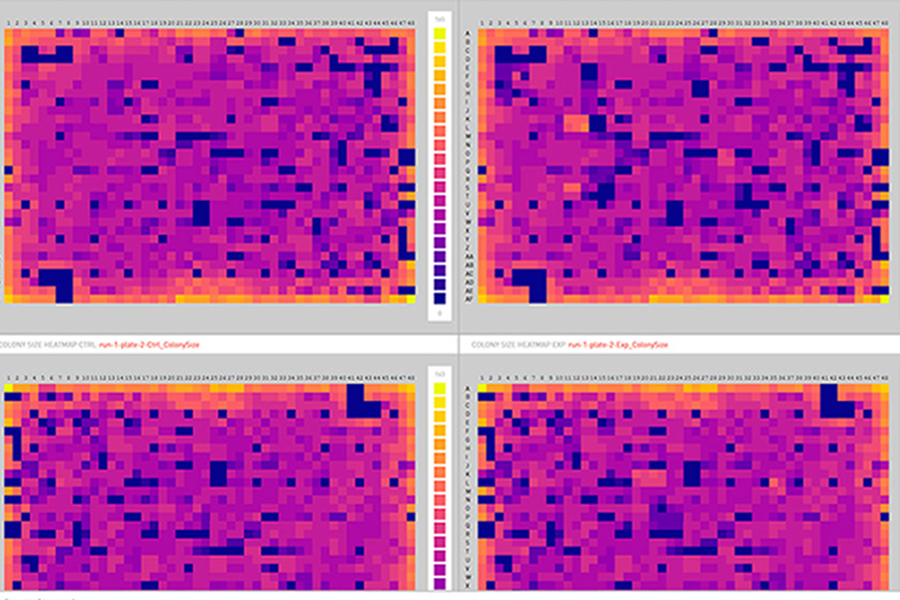 Future-proof your lab
Application-specific software packages, such as Colony Screening or Colony Picking are integrated seamlessly with additional plug-ins available for advanced functionality.
23MP Plate Images
Is your organism not listed?
Contact us and we'll test your organism in-house
Hardware Data

Hardware Data
Lighting
Top and bottom white illumination plus three colour channels included as standard.
Blue, Violet and Cyan
PHB-007
Footprint
L: 30.5 cm x W: 30.5 cm x H: 31.5 cm
Weight
22 kg
Power Requirements
100-200V AC 50-60 Hz, Power 65 W
Camera Specifications
Scientific grade, 41MP HD CMOS (23 MP plate resolution)
Auto focus lens
Micro Desktop and Monitor
21.5″ flat screen display including mouse
8 GB RAM
Intel Haswell Core i5-9500
Microsoft Windows 10 Pro 64-bit
128 GB SATA Class20 Solid State Drive
Standard Software Package Included
Colony Counting
Additional Software Packages
Colony Screening Upgrade
Colony Picking Upgrade
Multiple lighting options
Enhance your fluorescent lighting options
Screening for fluorescence on agar is advantageous because it is cost-effective and very high-throughput.
While PhenoBooth+ can detect fluorescence, bear in
mind this is a macroscopic CCD imaging workstation and not a microscope. As such, it will not detect subcellular or low levels of expression.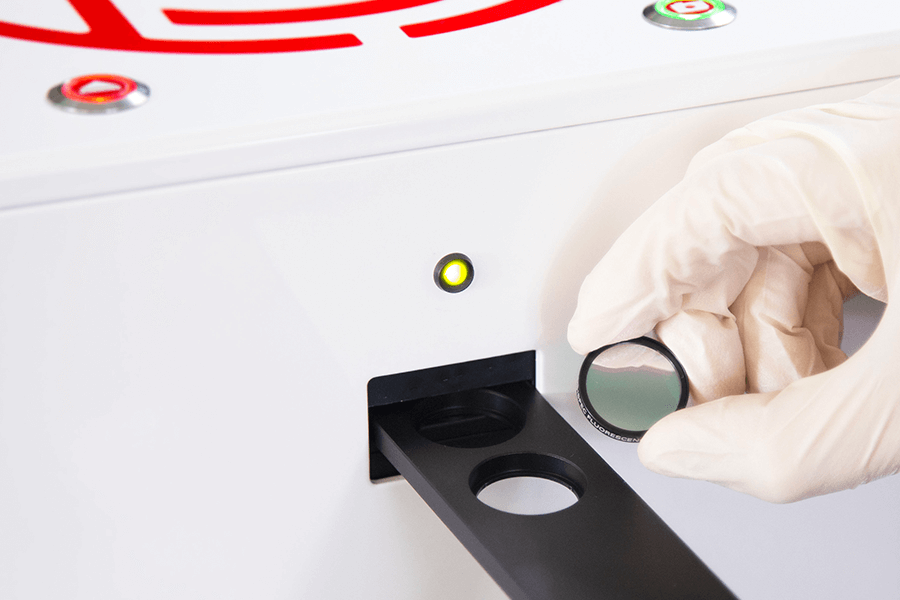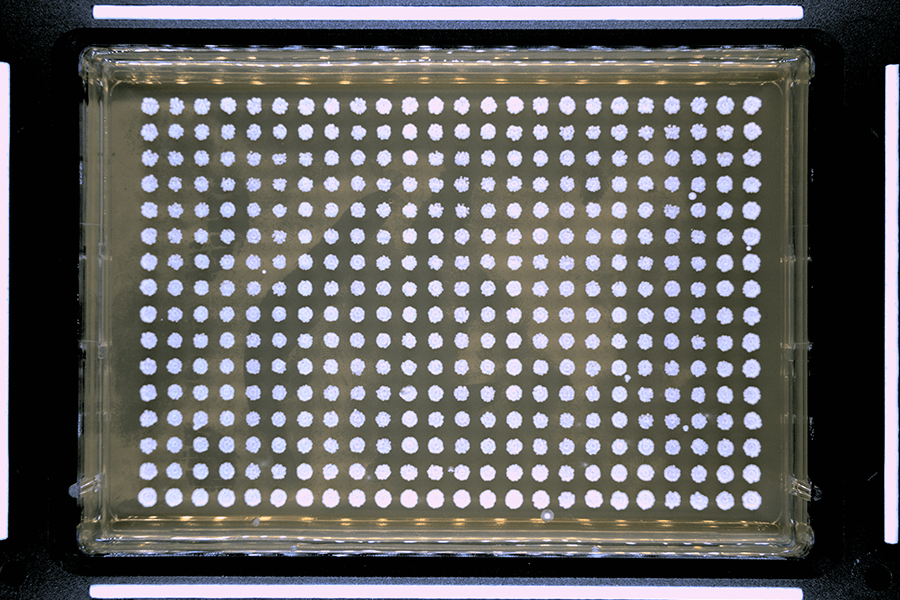 Wavelengths
Top and bottom white illumination plus three colour channels included as standard.
Blue, Violet and Cyan
Relative Luminous Intensity vs. Wavelength is shown below. Violet: 50% intensity range from 375 – 400nm, with peak ~390nm. Blue: 50% intensity range from 465 – 475nm, with a peak at 470nm. Cyan: 50% intensity range from 490 – 530nm with a peak of 510nm.
Advanced PhenoBooth+ Packages

Colony Screening

Colony Picking
Mato Lagator: Tackling antimicrobial resistance
Find out why Mato Lagator at The University of Manchester uses PhenoBooth+ to support his research on antimicrobial resistance.
Call now and speak with
a Scientific Advisor today
Call us on +44 (0)1984 640226
Interested and want to continue
your PhenoBooth+ journey?
Click below to discover more