Core Features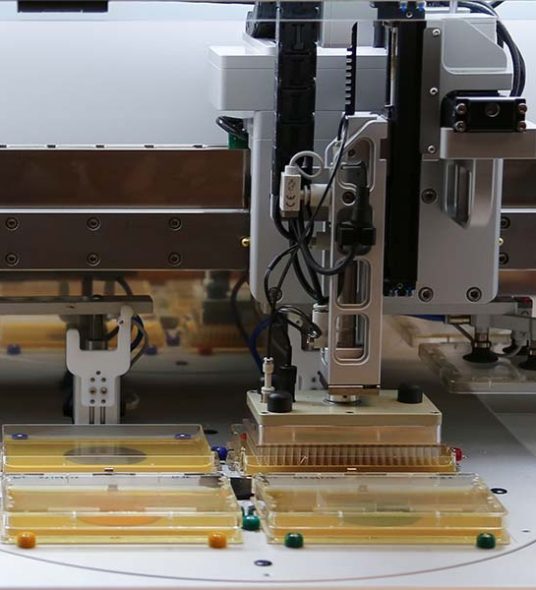 Replicate Colonies
Transfer arrayed colonies up to densities of 6,144 from one source plate to one target plate or replicate many by pinning one source plate to multiple target plates. Whether that's agar to agar, agar to liquid, liquid to agar, or liquid to liquid.
ROTOR+ uses plastic replica plating pads and supports liquid pinning to and from 96 and 384 well microtitre plates and agar pinning at densities 96, 384, 1536, and 6144.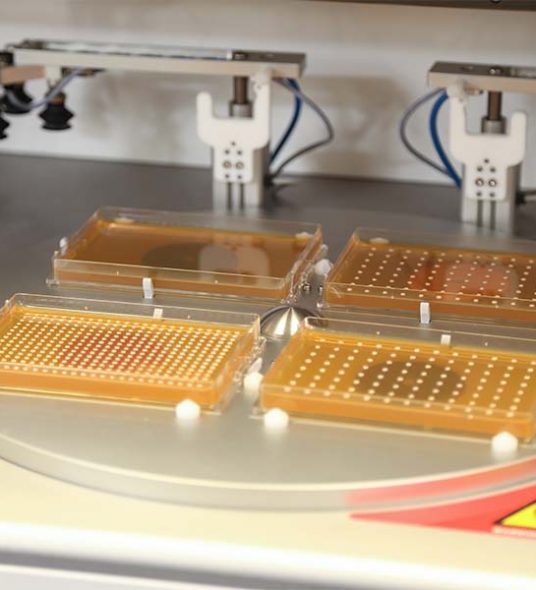 Combine and Break Down Plates
Multiple low-density plates may be combined into fewer high-density plates by offsetting the pins in a square matrix.
Condense your entire 60-plate, 96-well library onto a single plate. Use drastically fewer plates per screen, save >60 fold on reagents, plastic, time, storage space, cost… Likewise, breakdown high-density plates to many low-density plates when required.
See examples of ROTOR+ Pinning Arrays here.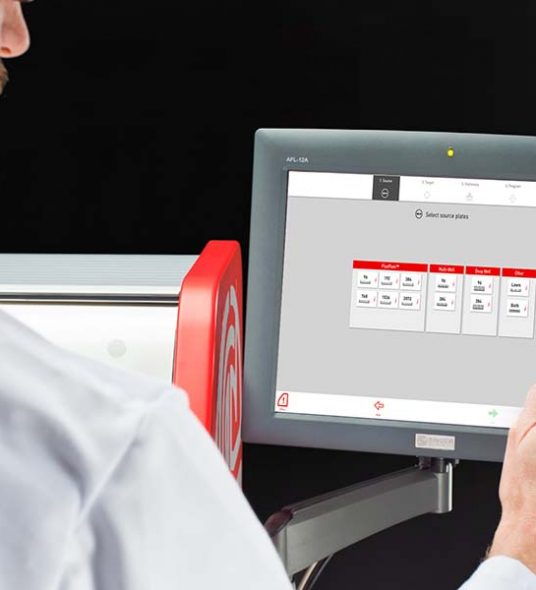 Mate Strains
A protocol to mate strains of yeast quickly from high-density arrays.
Check out the citations on ROTOR+
Is your organism not listed?
Contact us and we'll test your organism in-house
Pinning and transfer efficiency data

TRANSFER EFFICIENCY
ROTOR+'s transfer efficiency is extremely high across all RePad and array density combinations. Transfer is proven to be 99.68% in S. cerevisiae and 99.94% in E. coli.

CONTAMINATION RATE
<0.03%

OPTIMISED PINNING PRESSURE
Standard: (find out the standard) (This is the most important specification when evaluating a Microbial Array Pinning Robot – understand why here)
Pinning pressure can be customised within protocol settings.

CONSUMABLES
Pinning pads – RePads
Singer RePads are high-quality polymer replica-plating pads that transfer colonies between plates with exceptional repeatability.
 
Singer PlusPlates 
All Singer PlusPlates and RePads come in gamma-irradiated packs, sterile and ready to use.










Core Features
Smart Agar-Sensing Pin Head
The pinhead lightly and carefully senses the surface of the agaar because it applies a predefined pressure to pick cells up.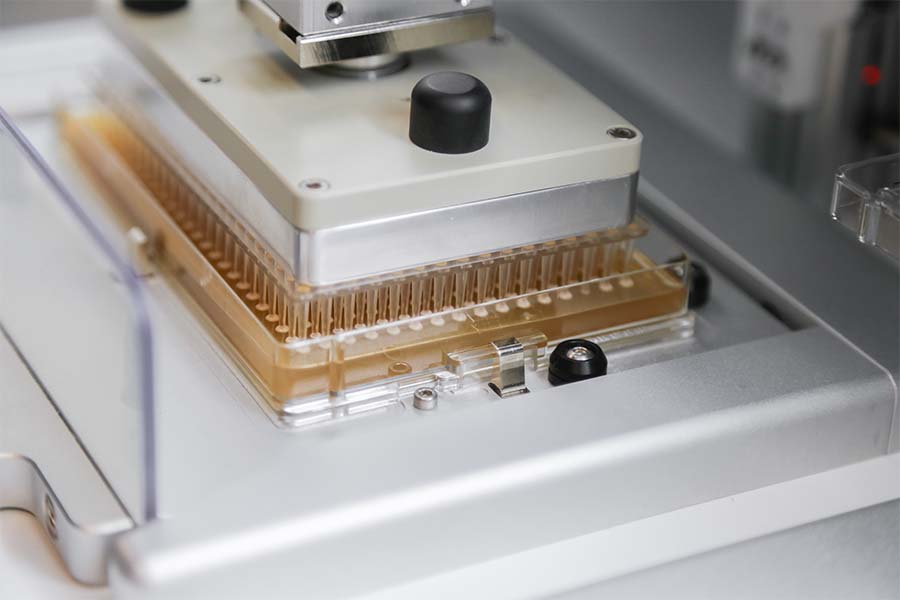 Gimbal Mounted Pin Head
The pin head uses a pivoted support that allows the rotation to compensate for fluctuation in agar flatness.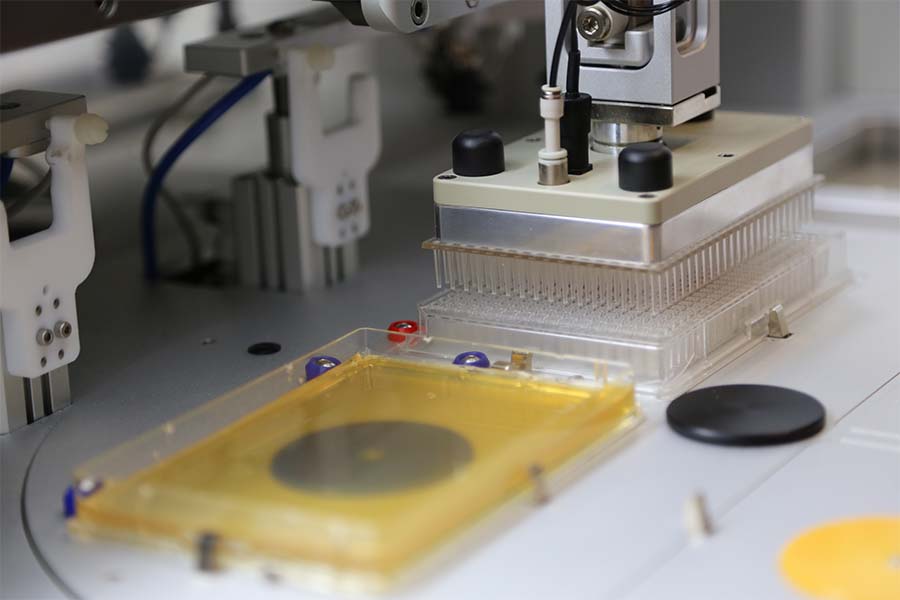 Sterile, Ready-to-use Pin Pads
All Singer PlusPlates and RePads come in gamma-irradiated packs, sterile and ready to use.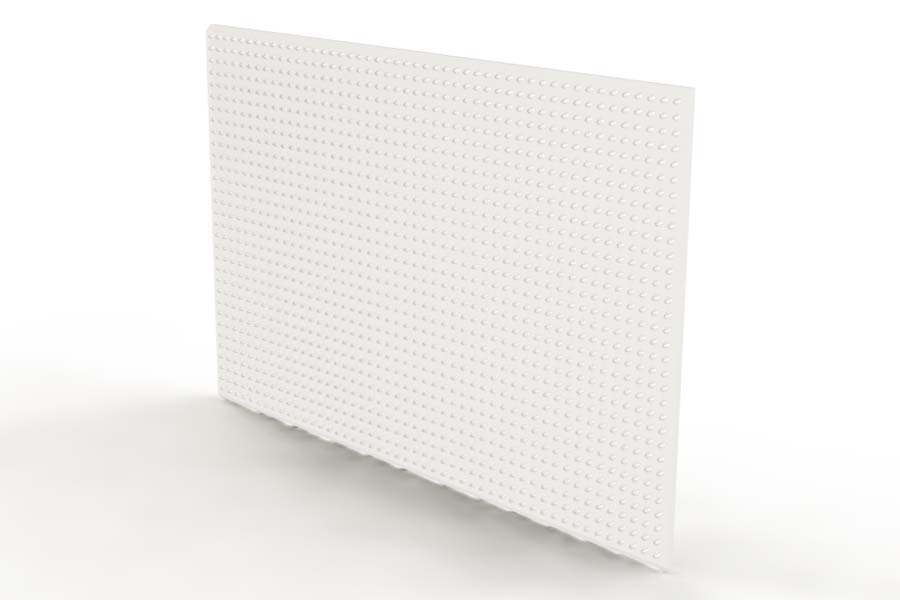 UV Light & Anti-Contamination Screen
Protective roller-shutter and UV disinfectant light source for when the robot is not in use and a clear anti-contamination screen during operation.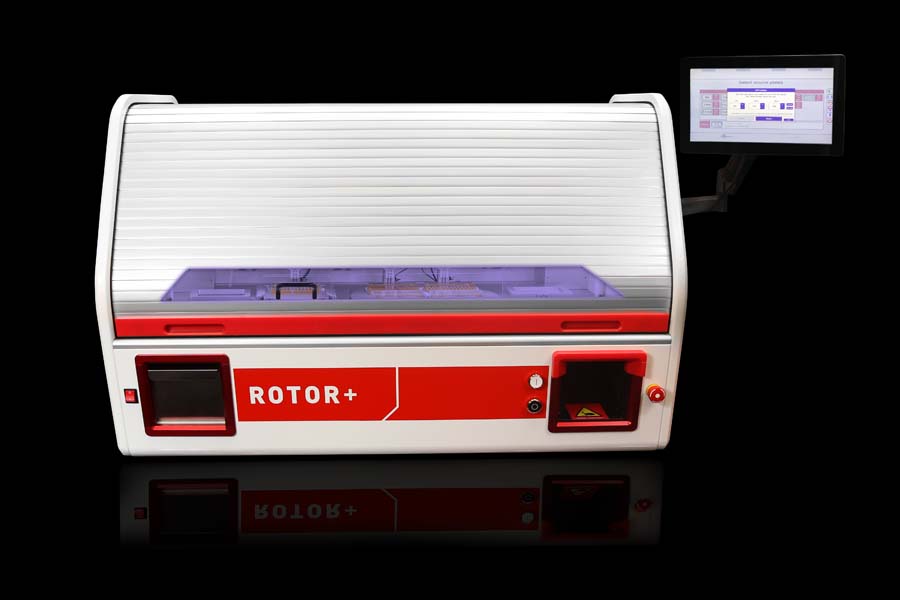 Super Fast Plate Replication
The robotic print head completes the replication of the entire plate of cells in as little as 25 seconds!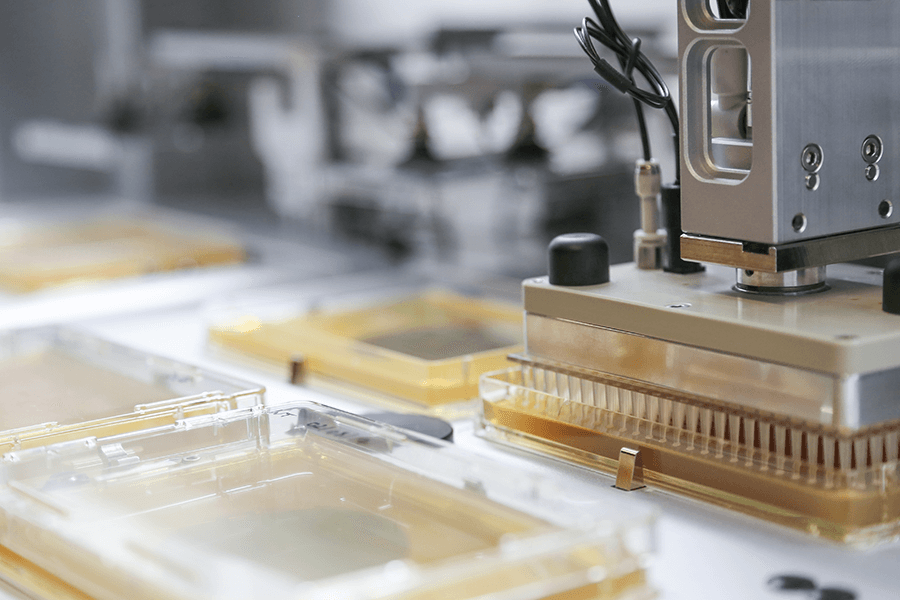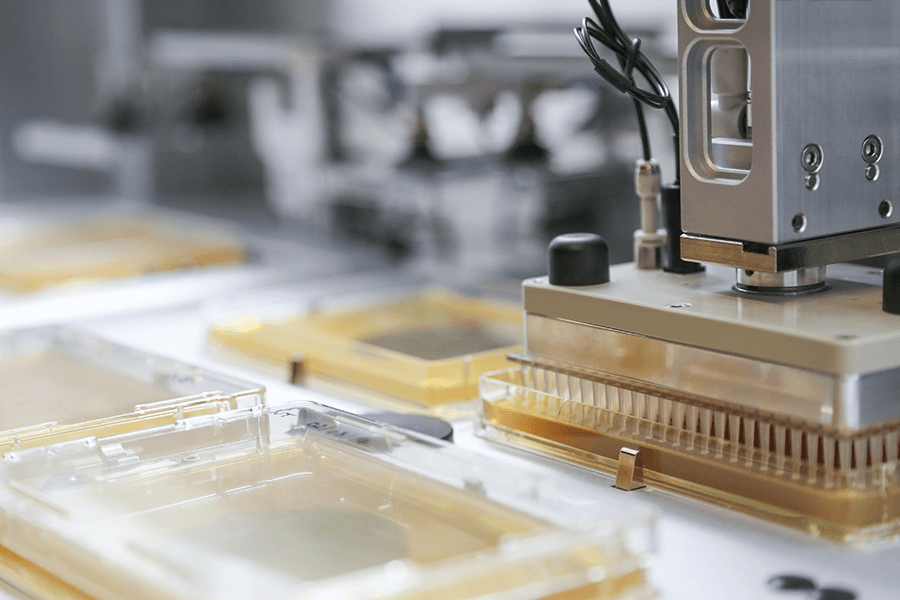 Robotic Lid Lifters
Each lid comes with its own independently-controlled lid lifter, minimising the exposure of cells to open air.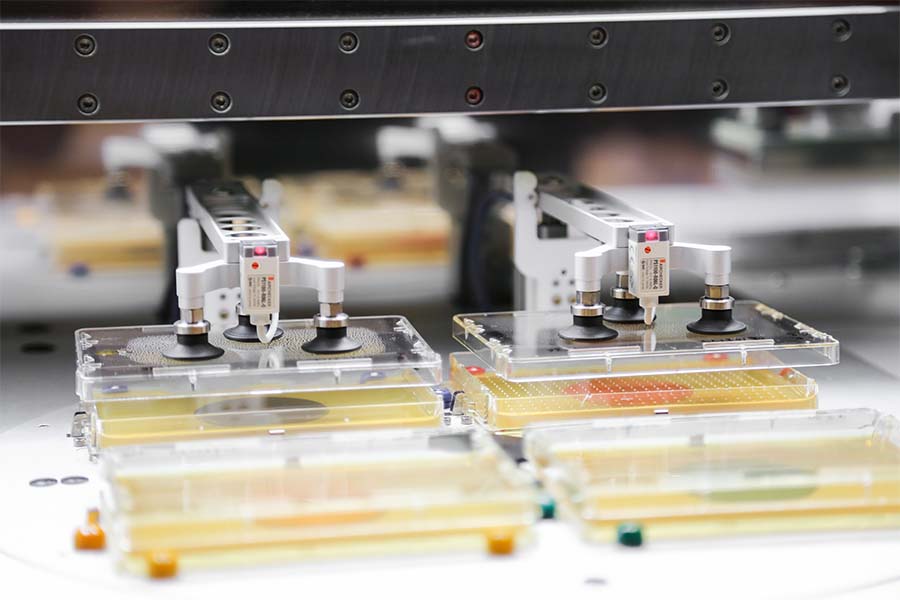 Extremely Easy-to-use Touch-Screen Software
Side-mounted touch-screen computer with simple, user-editable software, Wi-Fi and Ethernet capabilities for online support and software upgrades.
It takes hardly any time to learn how to operate the ROTOR+ and run a program— you can begin running your pinning protocol immediately!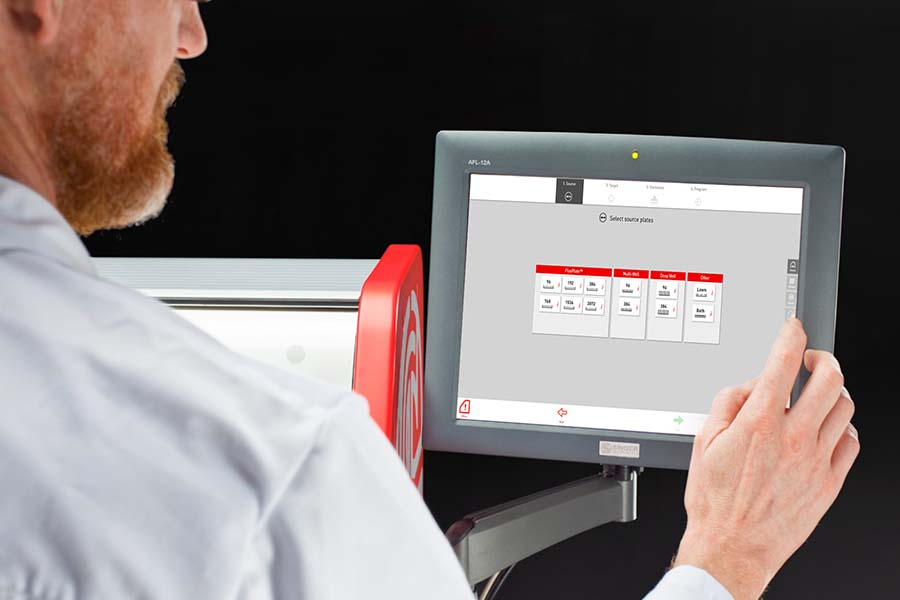 4 Bay Turntable
Four-position colour-coded turntable for loading multiple source or target plates.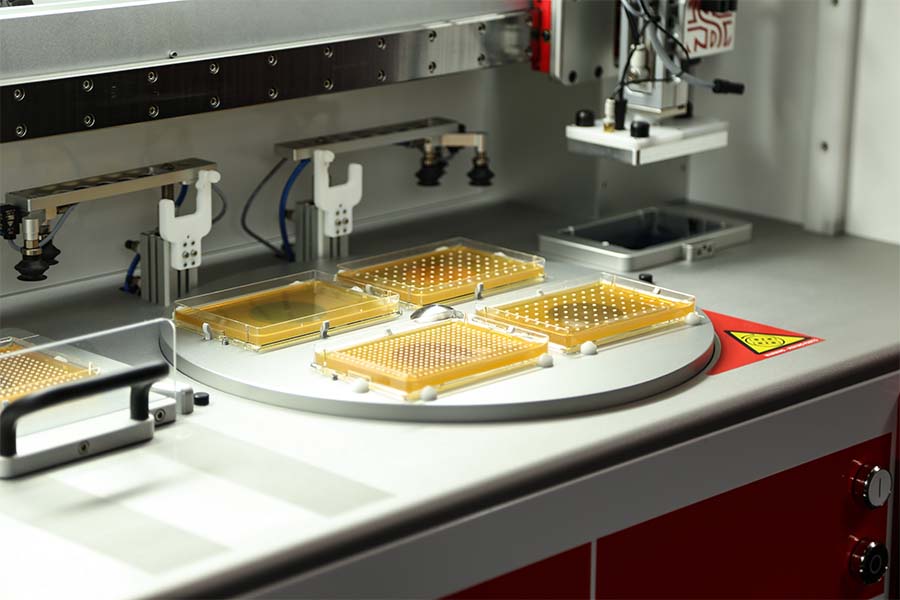 Extremely accurate and reliable pinning experience
Relax and focus on the science!

Small Footprint
Free-up valuable lab space.
Hardware
Details not listed?
Contact us and we will answer any questions
Hardware Data

Hardware Data
PRODUCT CODE
RT2-001
FOOTPRINT
L: 119cm x W: 62 cm x H: 75 cm (length increases to 161cm at the normal extension of the touch screen)
NOTE: An additional 500mm is needed at one end for the bracket-mounted touch screen. This can fit at either end.
WEIGHT
114 kg
POWER REQUIREMENTS
110-240V AC 50-60 Hz Power: 500W
Power connection at the right-hand end (from the front) via IEC cable (supplied)
COMPRESSED AIR REQUIREMENTS
Dry, oil-free, compressed air/nitrogen at min 4 bar (60 psi) max 10 bar (150 psi)
Consumption: 3 litres/min (0.1 CFM)
Air connects to the left-hand end (from the front)
PINNING HEAD
Movement X-axis: 800mm
Movement Y-axis: 30mm
Movement Z-axis: 90mm
INTERFACES
1 x Ethernet Port
2x USB Port
1 x RS232 Serial Port
1x KB/MS/LAN2
LIGHTING/DISINFECTION
White light and UV disinfectant light
NO-COST ACCESSORIES
Beer bottle cap remover or corkscrew (specify) fitted as standard

PINNING SPEED
Agar to agar: 25 seconds per plate
Agar to liquid/liquid to agar: 28 seconds per plate




Core Features


3D Liquid Mixing
When spotting liquid to agar, the helical stirring of 96 or 384 well plates is applied by default to maximise cell re-suspension and target plate homogeneity.
2D Dry Mixing
The pinhead can skip around on the agar surface to select from a wider area of cells.
Open API
The ROTOR+ API is complete and very comprehensive. There is also a detailed help file that includes a getting started guide and full API namespaces.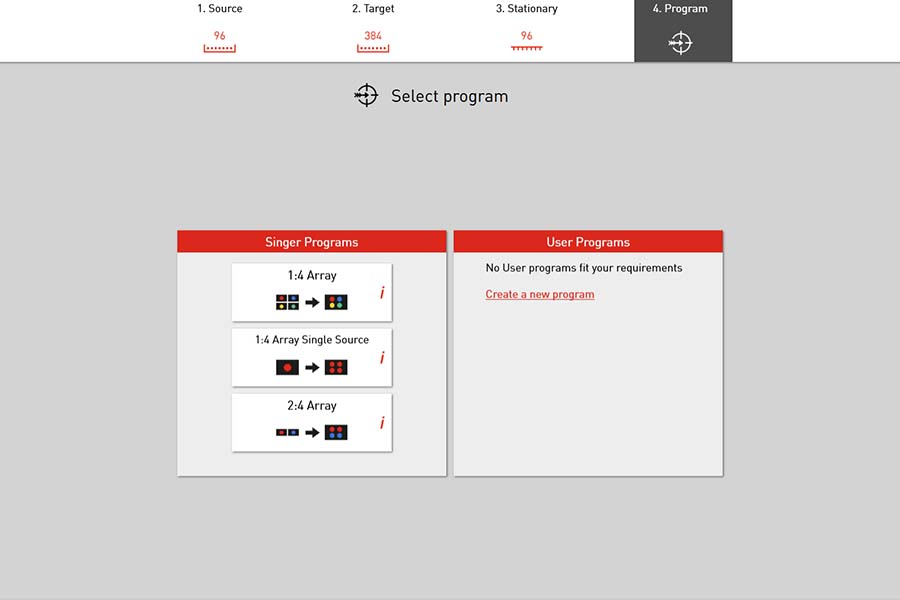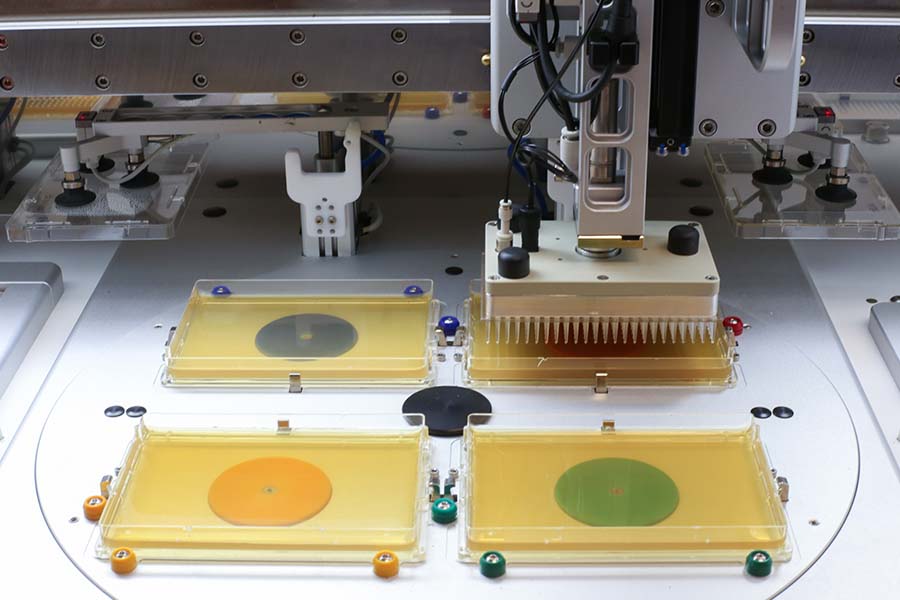 Kinematic Design for Complete Accuracy & Repeatability
Kinematics are used in the design of the pad hopper, pinhead and turntable which ensures that the ROTOR+ knows exactly where the RePads and plates are located. This is how accuracy and repeatability are assured even up to densities of 6,144 and above.
Call now and speak with
a Scientific Advisor today
Call us on +44 (0)1984 640226
Interested and want to continue
your ROTOR+ journey?
Click below to discover more