PIXL is Singer Instruments high-Precision Colony Picking Robot that enables you to reliably pick your colonies, regardless of organism, with >99% TRANSFER EFFICIENCY.
Pick to and from agar and liquid
Using a variety of plate types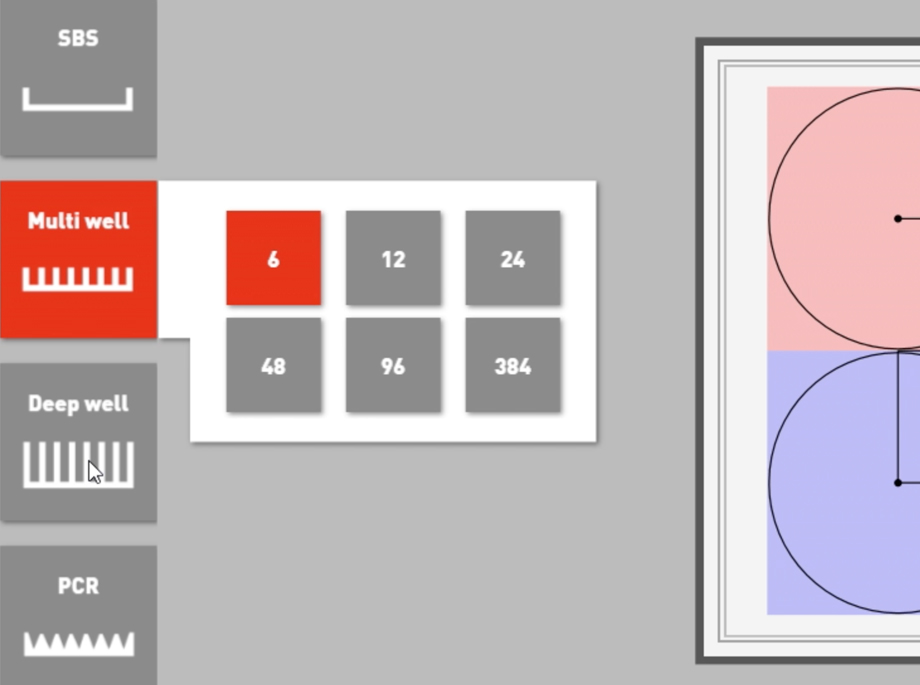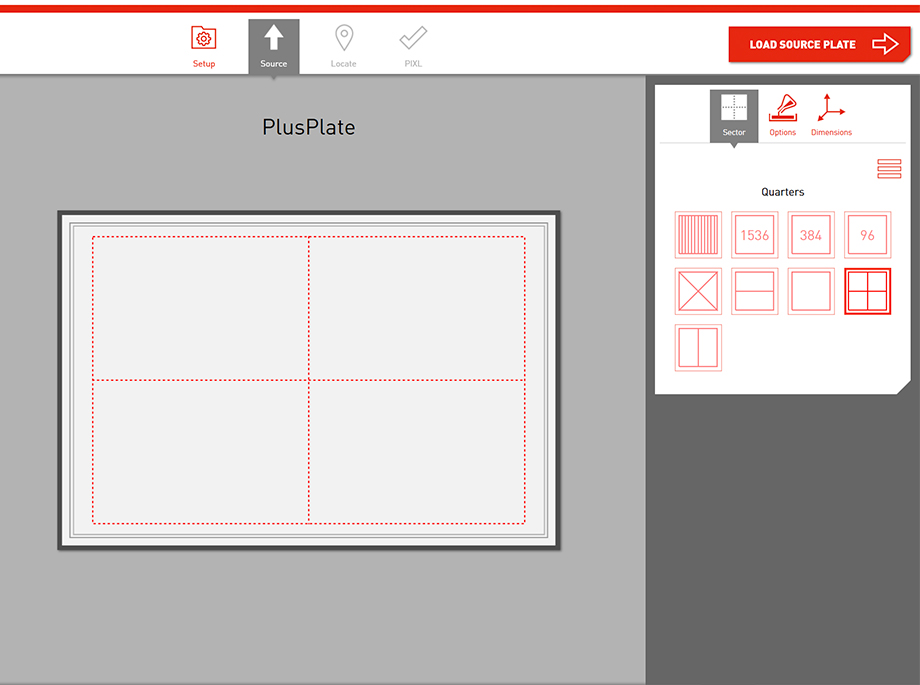 Bespoke workflows
Customise your workflow with plate sectoring.
Designed for versatility
Scrape, stir, and adjust mixing profiles to optimise the transfer of the most tenacious organisms.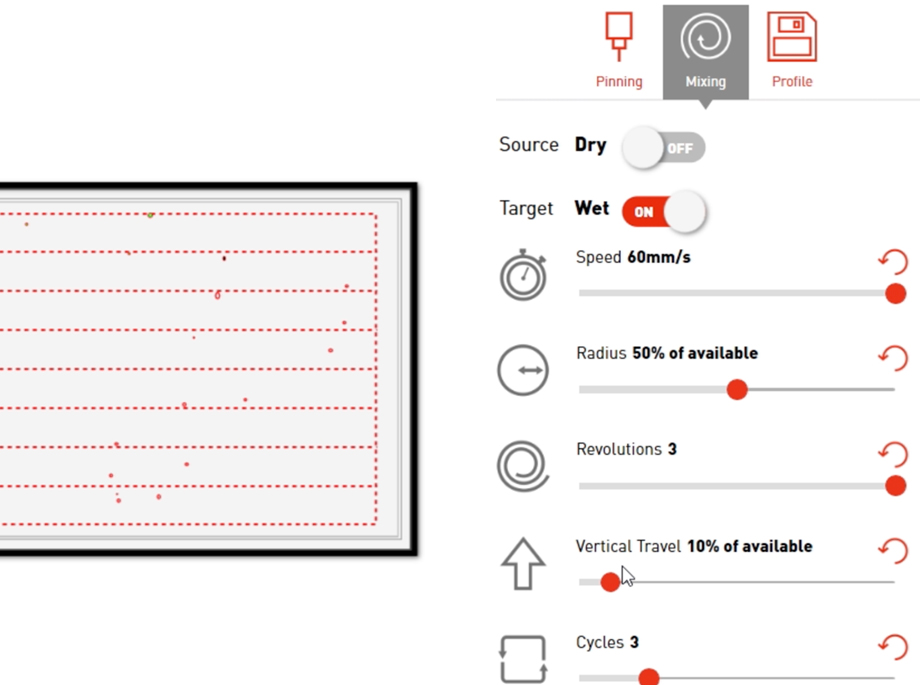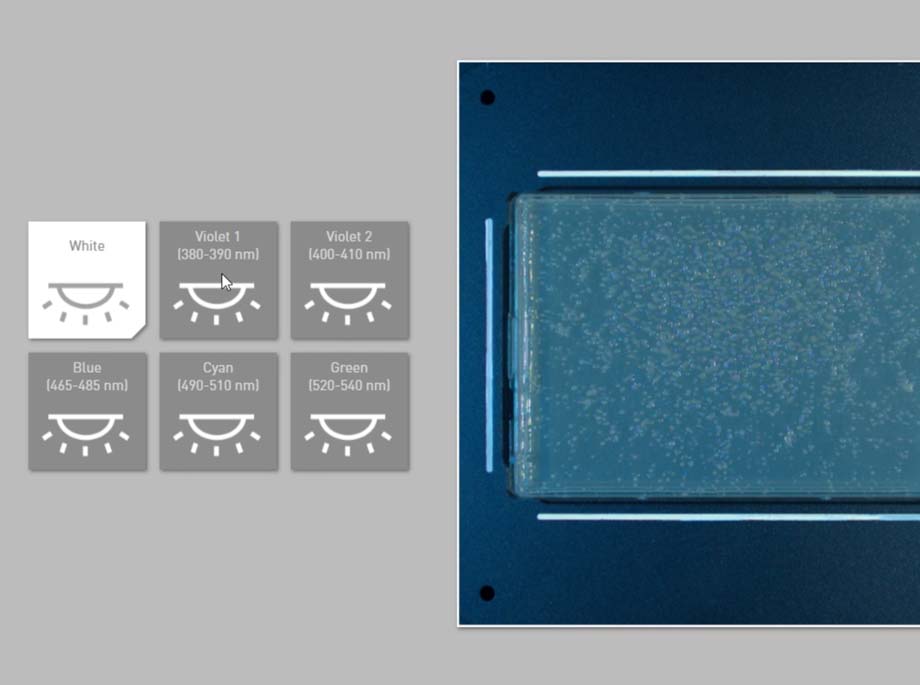 Lighting options
Turn on its fluorescent LEDs and PIXL will quantify and allow selection for wtGFP, sfGFP, mCherry, tagBFP, Venus and many other fluorescent markers.
"The integration allows us to develop a fully walk-away colony picking process."
Wilson Lui, Automation Engineer at Aether.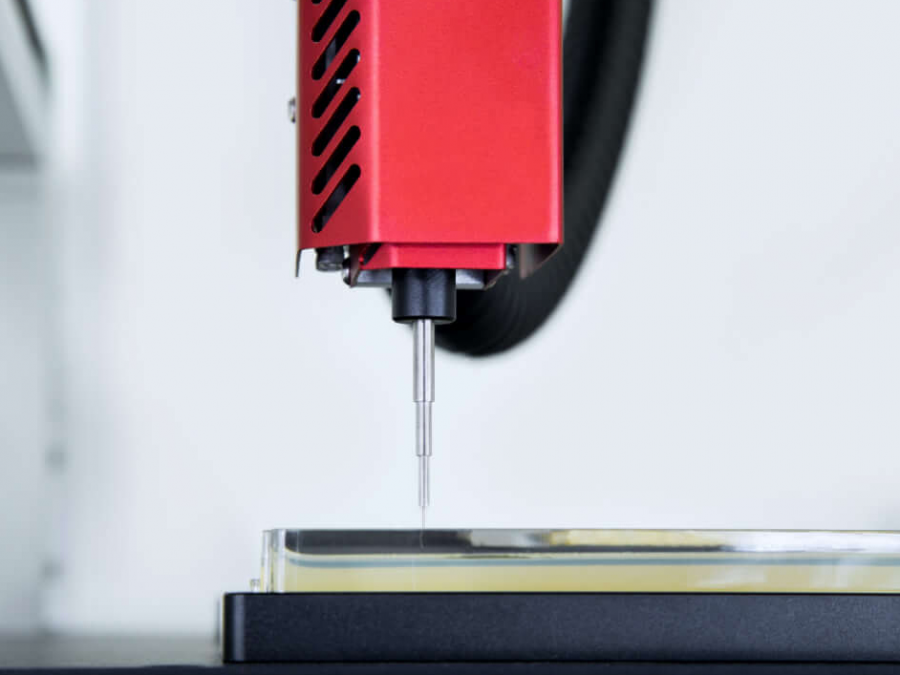 Picking Technology
The PickupLine picking polymer, as well as automatic detection of the agar surface ensures gentle picking of colonies – this means no cell splashing (a common problem in the industry), and much lower risk of introducing biological or ethanol contamination to your precious samples.
Proud Of Our PIXL
Is your organism not listed?
Contact us and we'll test your organism in-house
Pinning and transfer efficiency data

TRANSFER EFFICIENCY
Agar to agar: 99.78%

CONTAMINATION RATE
<0.03%

AVERAGE PINNING PRESSURE
<9 g/mm

PICKING TIPS
Up to 33,000 sterile, disposable tips in a single, low-cost PickupLine.

PIXL Hardware

Hardware Data
MODEL
PIXL (Automation-ready)
PRODUCT CODE
PIX-002
WARRANTY
1 Year
SIZE
Depth: 730mm
Width: 640mm
Height: 805mm
Weight: 100kg
POWER
240VAC at 3 Amps, 100-240VAC Compatible
CAMERA
5MP (2448 x 2048) Resolution
USB 3.0
2/3" Sensor
16mm Autofocus Liquid Lens
MONITOR
21.5″, 1080p Full HD, LED-Backlit LCD Monitor
Edge-to-edge glass display with anti-glare

INTERNAL PC SPEC
2.30GHz Intel 6th Gen Dual Core i3-6100U Processor
-20 ~ 60 °C extend temperature operating
2.5" 32GB MLC SSD (0~70°C) – Can be upgraded to:
128GB / 256GB / 512GB
4GB DDR3 Memory
DC-PWR-MIOe – 9V 36V power module

TOP LIGHT
1x White Channel & 5x Fluorescence Channels
UV 1 (380-390 nm)
UV 2 (400-410 nm)
Blue (465-485 nm)
Cyan (490-510 nm)
Green (520-540 nm)

This is not a microscope! It is a colony picker. As such it will not detect sub-cellular or low levels of expression.

AVAILABLE DOWNLOADS
PIXL Pinning Pressure Report
PIXL Efficiency Report: Agar-Agar

Momentum Scheduling Software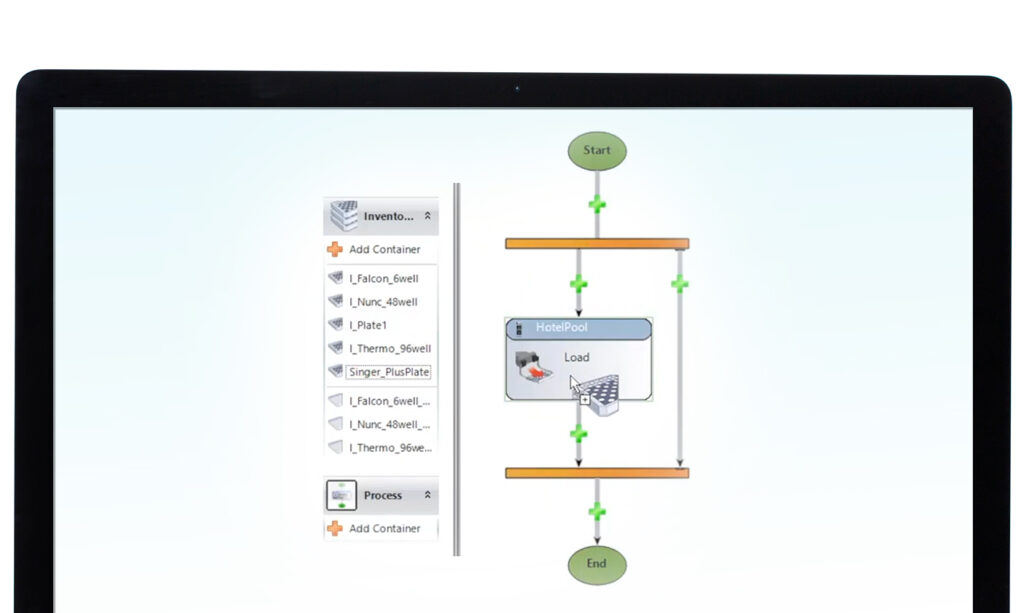 Drag and drop workflows
Simple construction of workflows using the easy-to-use flow chart style process editor.
Dynamic event scheduling
Allows for walk-away scheduling of your workflow.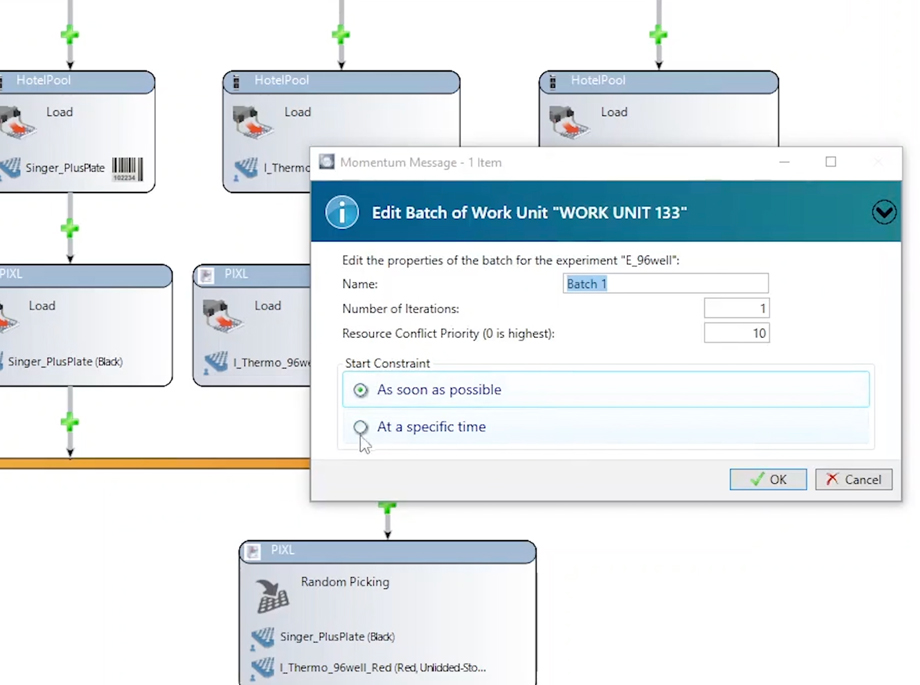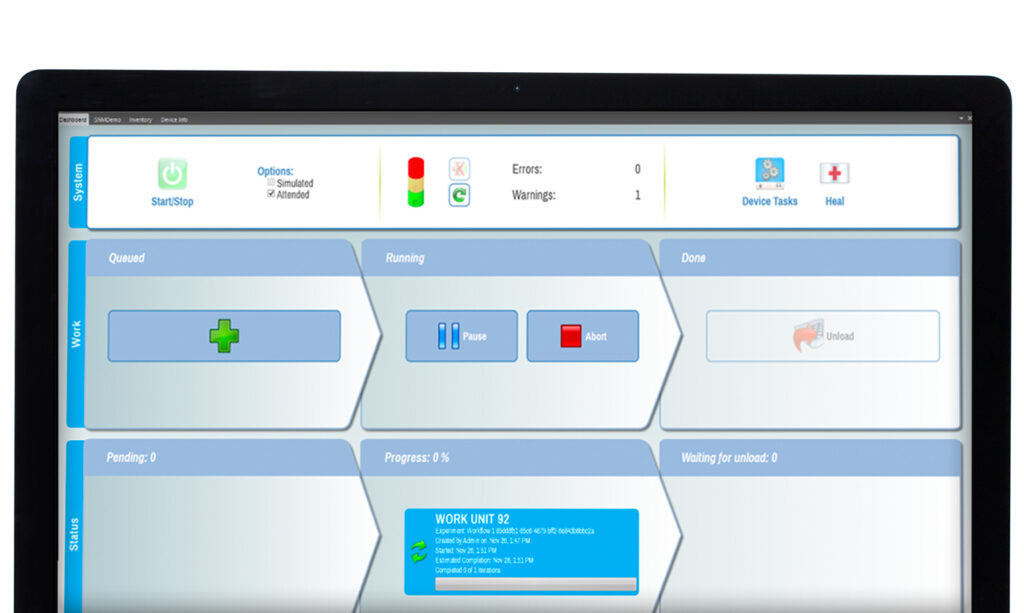 Run simulations
Optimise and test your workflow before you start.
Remote notifications
Get workflow progress sent straight to your inbox.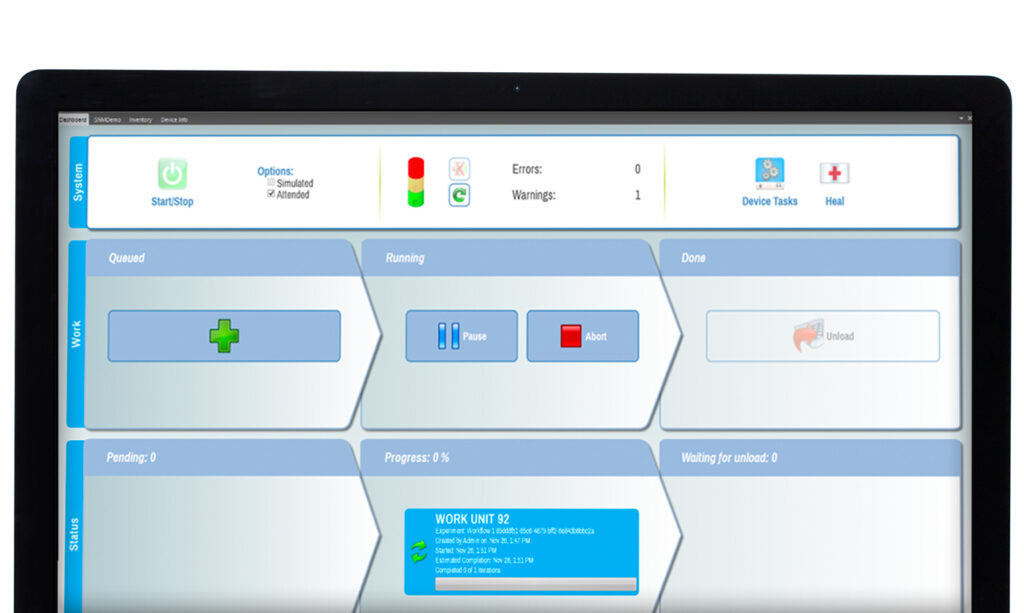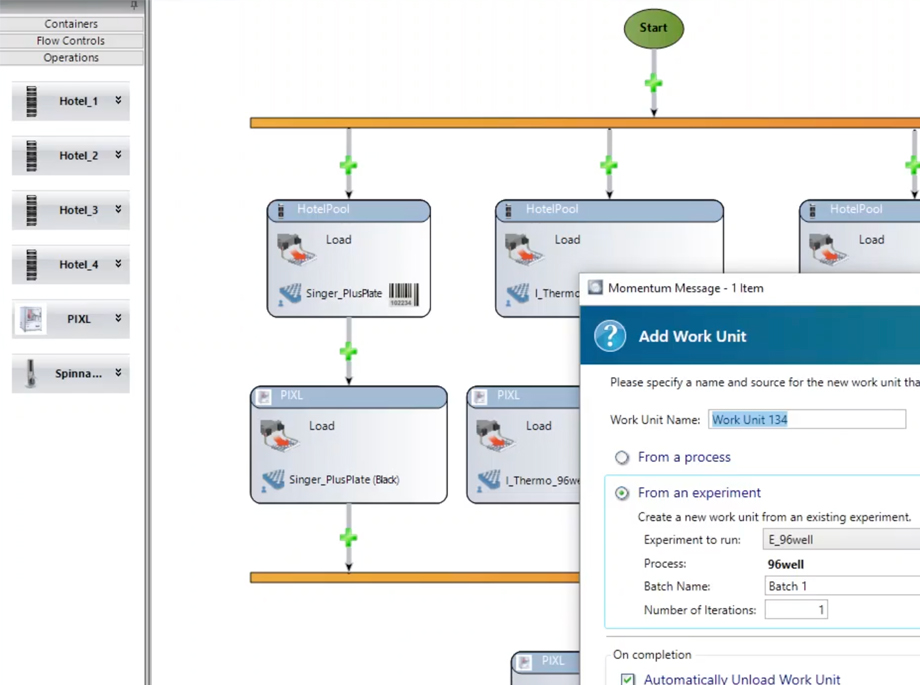 Flexibility to grow
If your workflow grows, your system can grow with you.
Momentum & Robitic Arm Overview and Hardware
Details not listed?
Contact us and we will answer any questions
Spinnaker Arm Hardware Data

Hardware Data
Product Code
Momentum Arm Integration Package (USD) – SPK-001
Momentum Arm Integration Package (EUR) – SPK-002
Warranty
1 Year
Size
Depth: 343mm
Width: 1194mm
Height: 635mm
Weight: 25 kg (33.8 kg)

Power
100–240 V auto-switching

Hotel Storage
Random Access 15 standard plates per hotel
Sequential Access 40 standard plates per hotel
Maximum Capacity – Random Access 180 standard plates
Maximum Capacity – Sequential Access 480 standard plates
Axis
Base (rotate) – Range: Infinite  Velocity: 180°/sec Acceleration: 360°/sec2
Elevator – Range: 635 mm (1385 mm)  Velocity: 750 mm/s Acceleration: 2000 mm/s2
Elbow (rotate) – Range: Infinite  Velocity: 360°/sec Acceleration: 1440°/sec2
Wrist (rotate) – Range: Infinite  Velocity: 720°/sec Acceleration: 2880°/sec2
Axis Joint
Overall Height 800 mm (1583 mm)
Radius (reach) ±597 mm
Workspace Height (above mounting surface)
-32–603 mm (-32–1353 mm)

Spinnaker Arm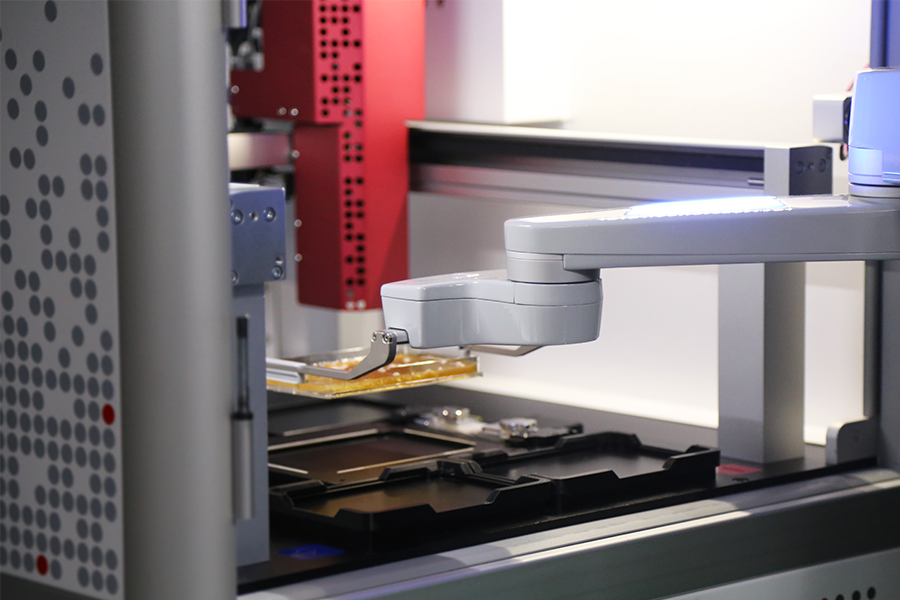 A truly collaborative arm
With 4-axis movement allowing total flexibility.
Built in barcode scanner
Consistently identify your plates.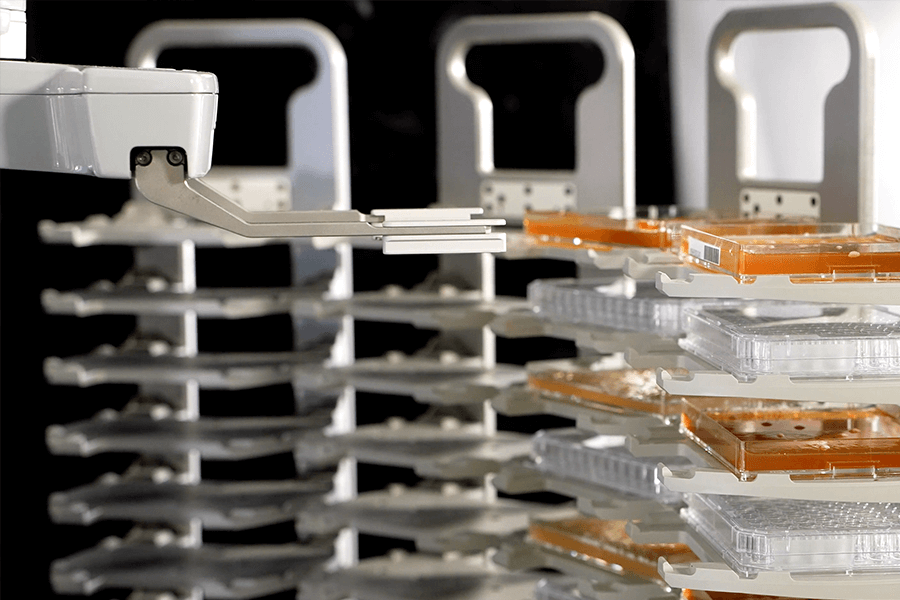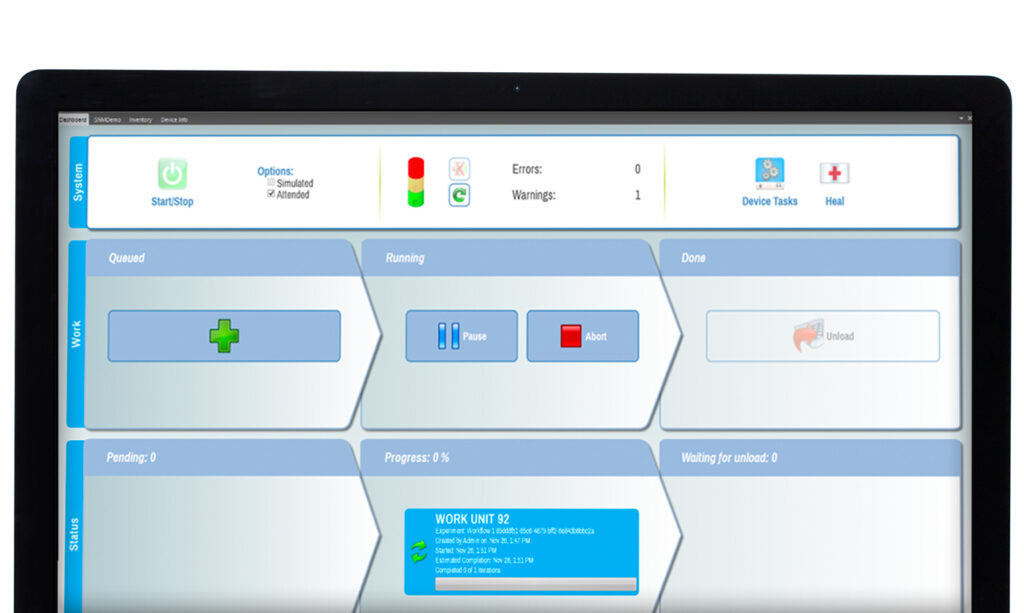 Advanced AI
Automatic collision detection and recovery and even corrects itself for location discrepancies.
Automatic plate removal
Removes and stores the lid while the plate is in use, re-lidding and returning the plate afterwards.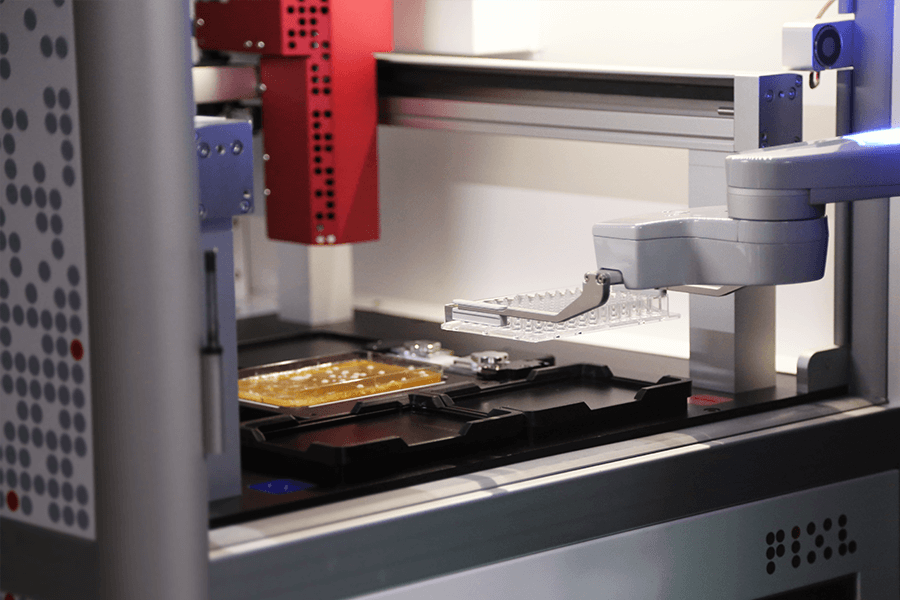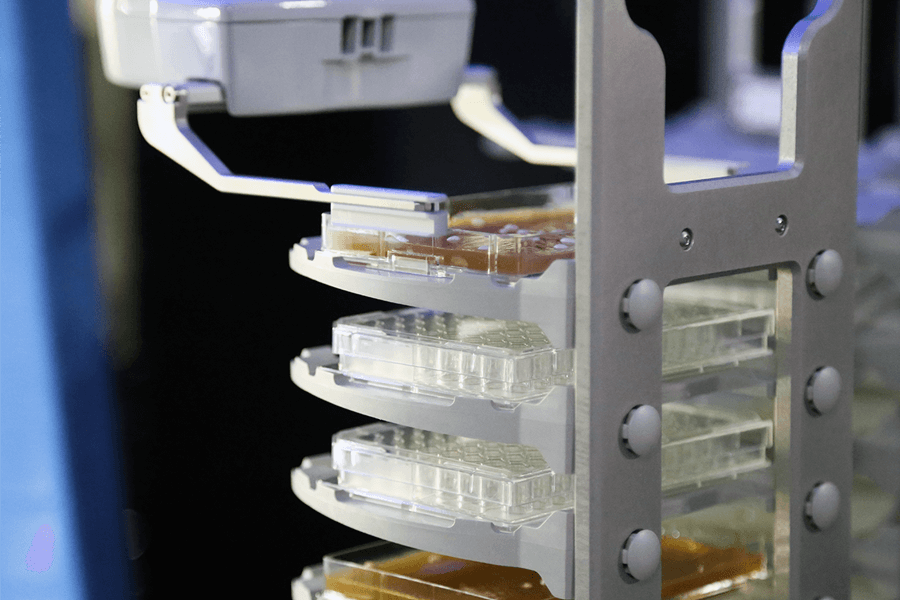 Compatible with random access and stacked plate hotels
Allowing you to get the optimal setup for your high-throughput workflows.
Capacity
Typical SBS plate capacity 60-120.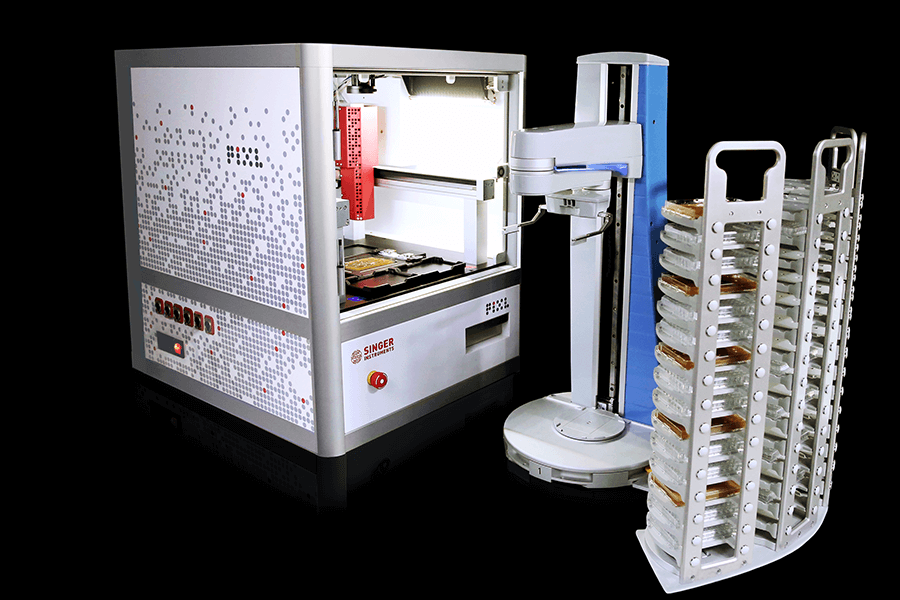 PIXL with Momentum allows a flexible high-throughput high-precision colony picking system that can scale and adjust to future demands. Additional plate hotels, incubators, or other systems can be added in the future.
Build your workflows, load your plates, PIXL with Momentum will handle the rest.
Fancy seeing the PIXL with Momentum in action?
A demo is cooler than your average boring sales presentation, we'll actually do some remote science with you!
Book a Demo
Call now and speak with
a Scientific Advisor today
Call us on +44 (0)1984 640226
Interested and want to continue
your PIXL with Momentum journey?
Click below to discover more