What is PIXL?
An ultra-reliable and super-easy-to-use microbial colony picker. PIXL automates imaging, colony recognition, colony selection, and picking; from Petri dishes to multiwell plates.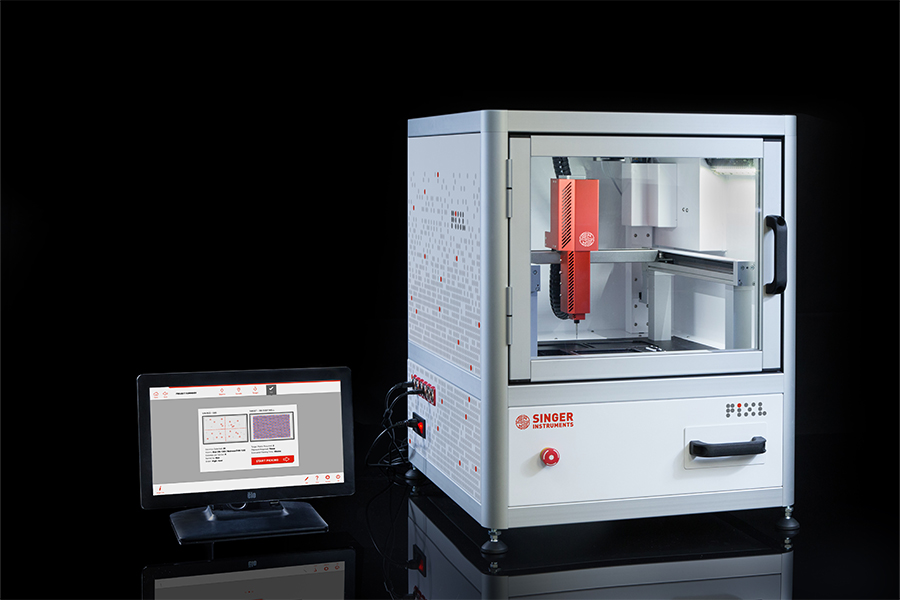 How does PIXL work?
PIXL uses the freshly-cut end of a sterile PickupLine to transfer microbial colonies. It eliminates the requirement for washing cycles and the associated chance of contamination.
PIXL is developed in collaboration with leading synthetic biology incubators, SynCTI and SynbiCITE, and industrial partners SynthACE.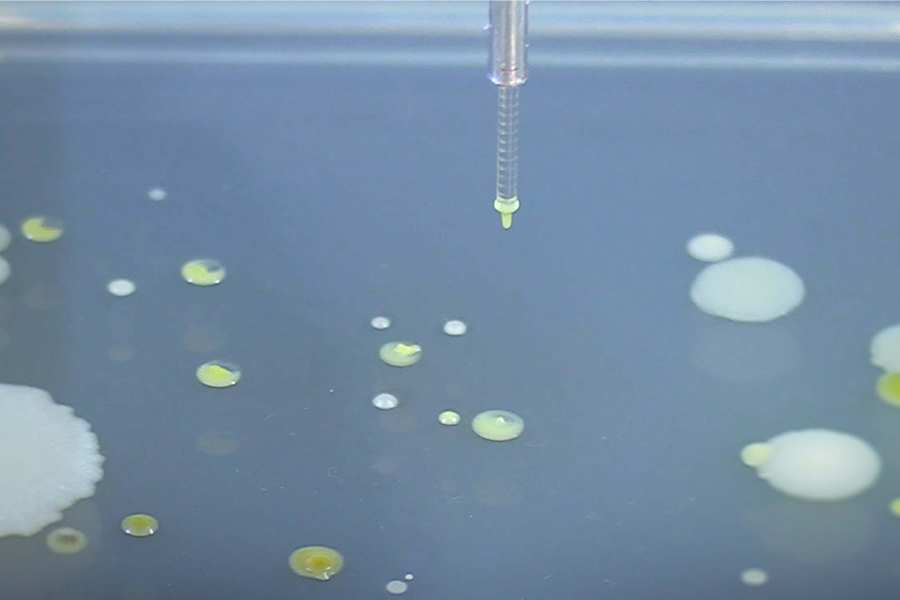 >99% Transfer Efficiency
With precision agar surface detection on every pick PIXL will never miss a colony.

Use Multiple Plate Types
Compatible with most standard plate types, PIXL allows you to create custom workflows to suit your lab's needs.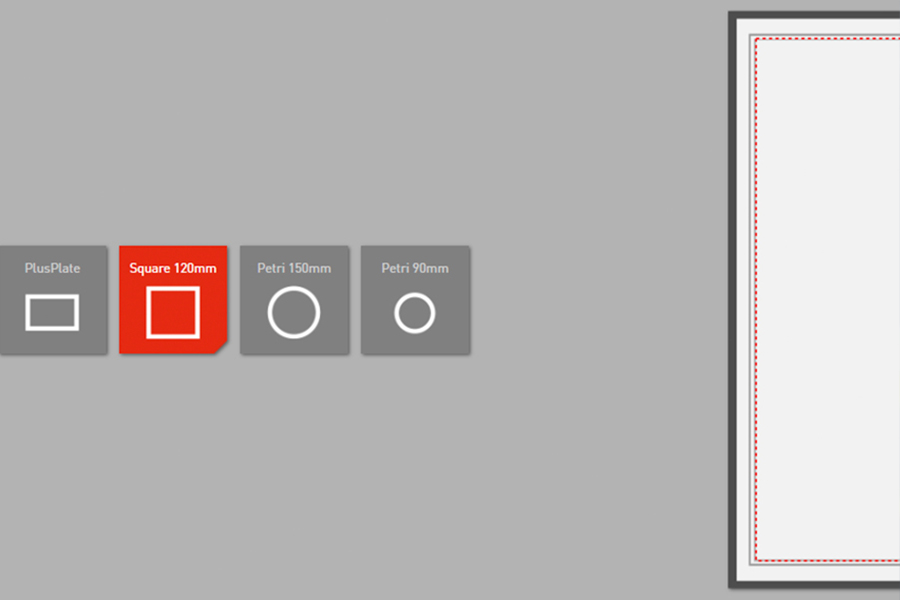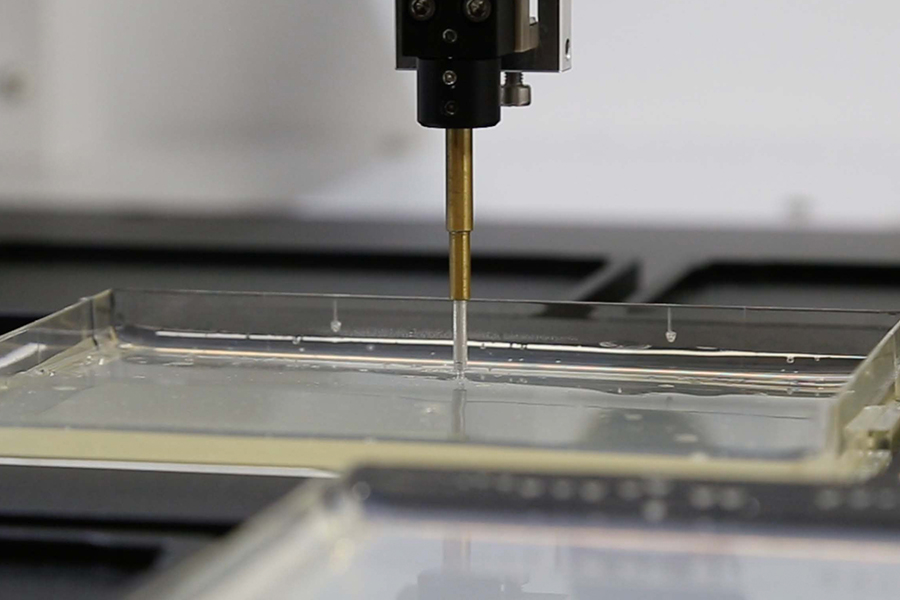 Subsurface Picking with PIXL
Pierce the agar to pick submerged colonies or subsurface hyphae. In normal operation, to avoid cross-contamination, you definitely do not want to violently pierce the agar! However, within the settings, agar piercing can optionally be applied to each of your source and target plates.
Pick Diverse Micro-organisms
Out of the box, PIXL is compatible with even the most diverse microorganisms, without the requirement for additional expensive hardware.
2D and 3D mixing of the nozzle head ensures enough colony material is picked for inoculation.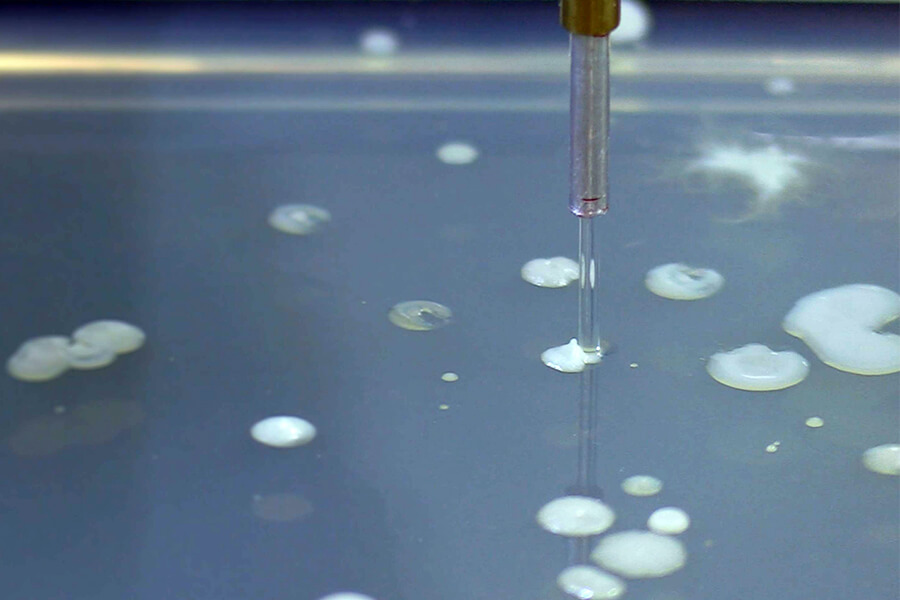 Interested in seeing PIXL in action?
A PIXL demo is cooler than your average boring sales presentation, we'll actually do some remote science with you!
Book a PIXL demo

Struggling to achieve the throughput you desire?
Looking to increase your lab's productivity?
ROTOR+ PIXL could be the perfect option!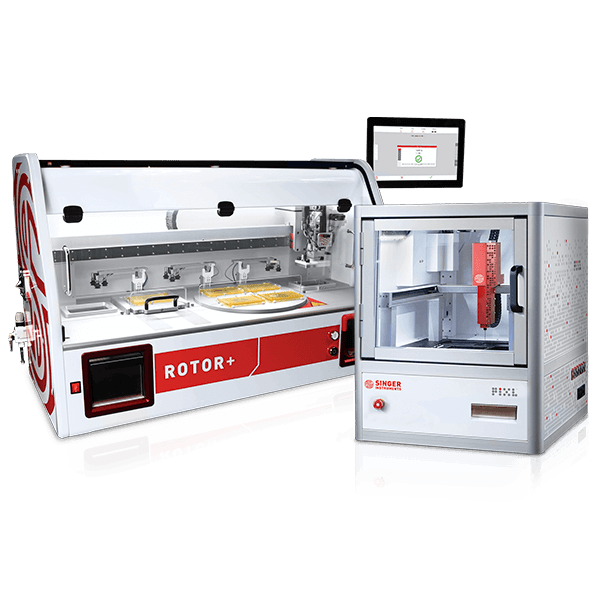 Featured Resources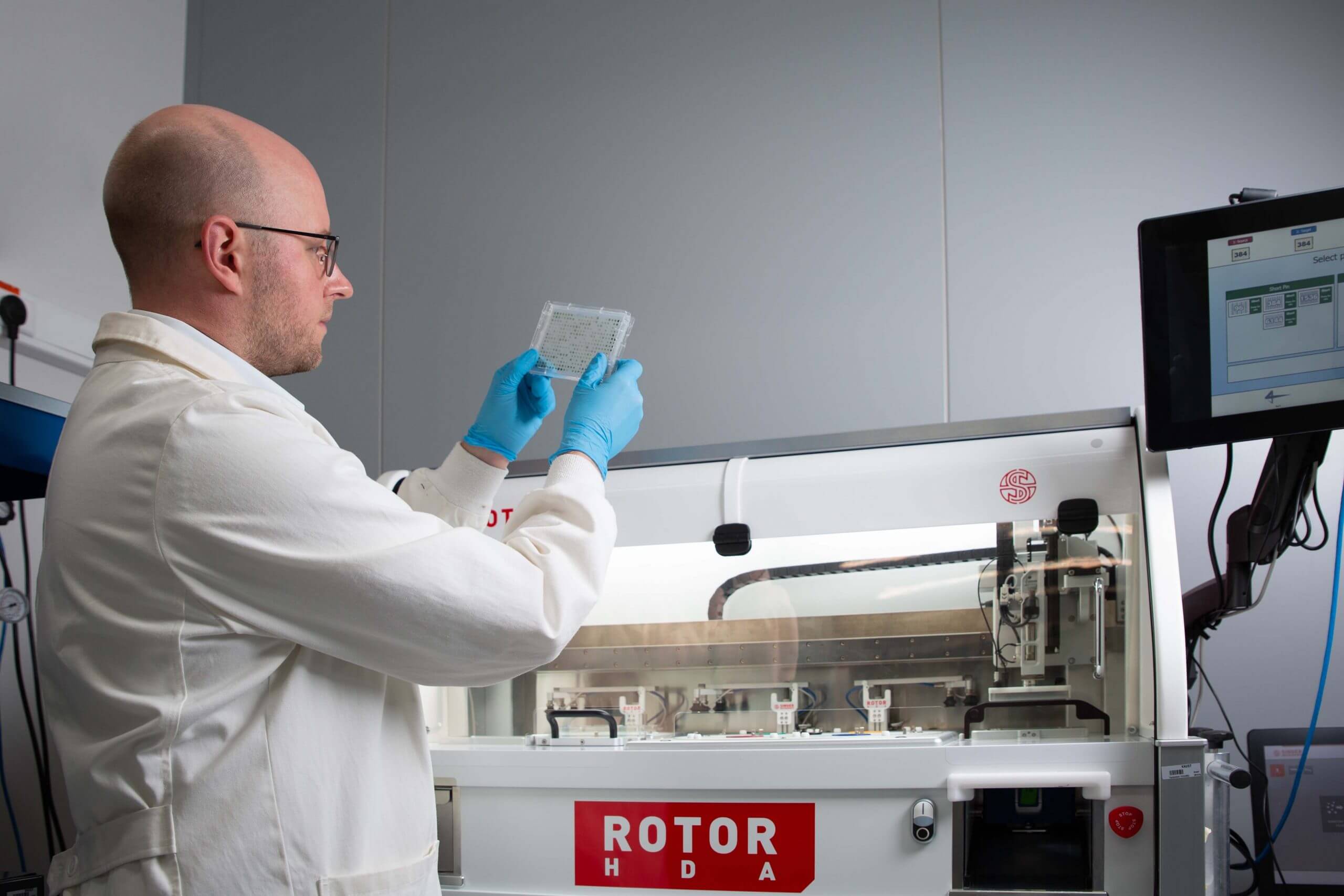 High-throughput screening of green algae transformants
Prof. Kyle Lauersen leads the Sustainable & Synthetic Biology (SSB) group, in the Biological and Environmental Science and Engineering (BESE) Division, at King Abdullah University of Science and Technology (KAUST).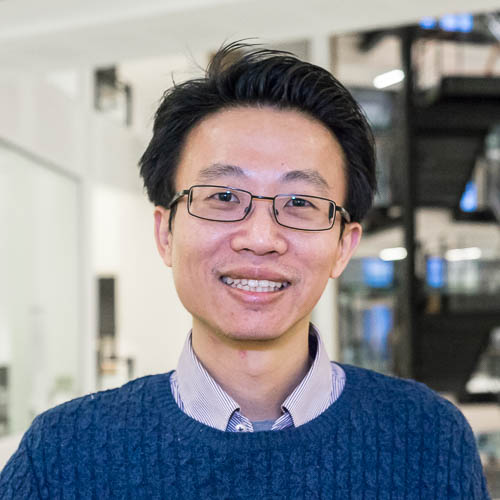 Synthesising a designer yeast chromosome with the help of PIXL
The Cai lab are one of the teams tackling the Sc2.0 project, an ambitious, global effort to re-design and synthesise an entire yeast genome, to which Patrick and his team will contribute the design and synthesis of at least one of the constituent neochromosomes.
PIXL is regularly integrated with robotic arms, anaerobic chambers, and in larger workflows. See the available integration options below.
Spending too much time picking colonies by hand?
Are your current methods becoming unreliable and affecting your data?
Interested in speeding up your lab's productivity with trackable data and walk-away automation?
PIXL with Momentum could be the perfect solution!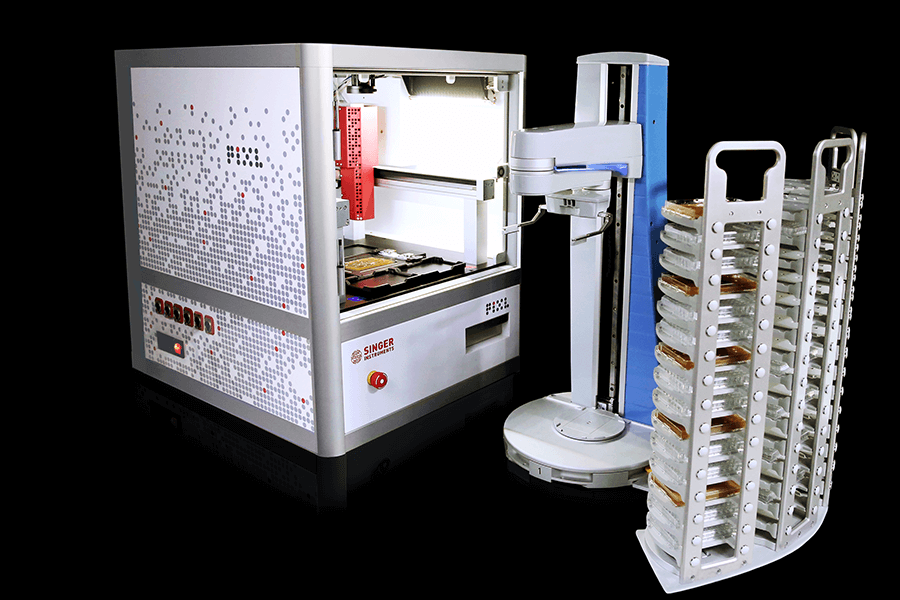 Want to know more about LabSupport?
Singer Instruments' customer aftercare is outstanding, in fact, it's the very best in our industry.
Curious and want to know more?
Looking for support packages?
Call now and speak with
a Scientific Advisor today
Call us on +44 (0)1984 640226
Interested and want to continue
your PIXL journey?
Click below to discover more